PPC (pay-per-click) is an advertising method used across multiple platforms, including search engines and social media. As its name suggests, you pay a specified amount every time someone clicks on your ad. It's a cost-effective and proven method for getting your brand, products, and services in front of highly targeted audiences.
There's a lot of data, terminology, and skills involved that you may be unfamiliar with – which, as a beginner, can be difficult to grasp. Fear not, the Digital Authority Partners PPC consulting agency is on hand to provide expert assistance whenever you need it.
Now, you came here to discover the top tips and tricks to help you generate $2 for every $1 spent on PPC advertising, so let's dive in!
---
If you want to learn how Digital Authority Partners can increase your PPC effectiveness, watch this video!
---
1. Campaign Structure
Organizing your campaign correctly and efficiently will simplify ongoing management and optimization. If you're a novice, it may be a confusing structure to understand. However, once you've familiarized yourself with it, you'll understand its purpose.
A typical PPC best practices guide will tell you that a campaign structure goes as follows (We'll use a yard maintenance company as an example.):
Campaign: Tree Cutting Services
Ad Groups: tree cutting, tree maintenance, tree removal
Keywords (for tree cutting ad group): tree cutting company, local tree cutting company, tree cutting services
Ads: There's more to come on ad content soon…
Looking at this framework, can you see how easy it is to create highly specific ads based on potential keywords simply by formulating a common-sense structure?
2. Keyword Research
Many platforms have their own keyword research tool built-in, such as Google Keyword Planner. You can also use Semrush or Ahrefs, though they are suited more to SEO. You're aiming to find the keywords your target audience uses most, compare that with the competition level and the CPC (cost-per-click), to discover the best terms to target with your campaign.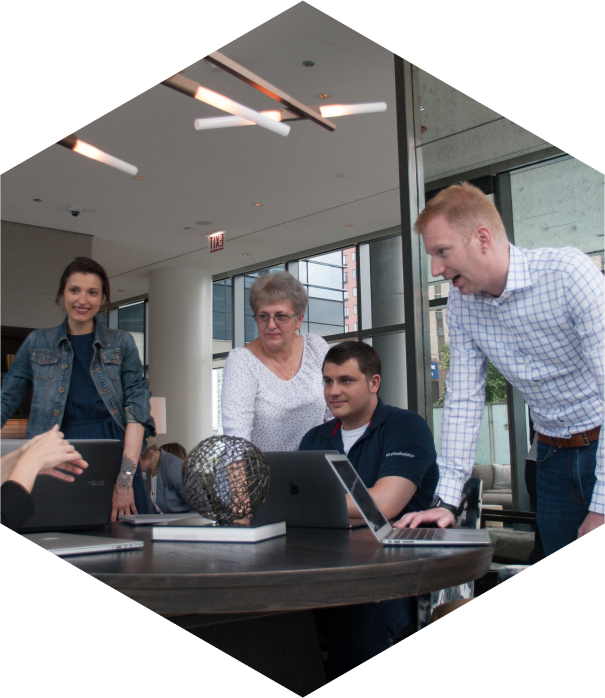 How Can We Help?

Fill out the short form below or call us at:



(888) 846-5382
All your hard work is meaningless without the correct keywords, which is why research is so critical.
3. Create Compelling Ads
Get your creative juices flowing – it's make or break time. Compelling content is what makes users click on your ad or scroll past. If you need inspiration, take a look at what your competitors are doing. Usually, the ads at the top of the rankings are the ones that are performing well.
We suggest including the keywords you're targeting and a clear call to action. Great ad content is what inspires clicks. The higher the CTR (click-through rate) your ads achieve, the greater likelihood they will be displayed in the top positions.
4. Bidding Strategies & Budget
One great thing about PPC is the ability to spend your budget wisely. Not only can you dictate the maximum amount you are prepared to spend per click, but you can also cap your account at a certain amount, meaning you never go over budget.
Additionally, there are a few bidding strategies you can choose from that are powered by AI. Enabling the one that best suits your marketing goals will automate your bidding process and let you get the most advertising bang for your buck.
5. Keyword Audits
Continuous monitoring of the keywords that your ads are appearing for is important. You could be wasting a valuable budget on underperforming or irrelevant search terms. The best way to avoid this is to use the negative keywords function.
Additionally, you may find that you're missing out on some high-performing keywords. Your ads are appearing, but you haven't targeted them specifically. Perhaps now's the time to give them their own ad groups.
6. Location Targeting
The vast majority of businesses have a target audience within their local area. Geotargeting enables you to show your ads to people within a specified area. Choose the cities, towns, villages, or neighborhoods where your audience resides, and your ads will only be seen there.
This feature is particularly useful for businesses with landing pages that speak directly to location-based searches – we'll talk about landing pages more next.
7. Landing Pages
So, your ad has been seen, and the user has clicked – now what? You've got to make them convert. Your landing page is all-important in the journey of making PPC worth your while. The more relevant it is to your ad, the better your landing page will convert. If users see an ad about sneakers and then get sent to a landing page filled with shorts, they aren't getting what they expected.
A website visitor is impatient – they want the information they expected to see when they clicked on your ad. Create aesthetic landing pages, including the keywords you are targeting, with a clear call to action.
8. Competitor Analysis
Many PPC management tips articles forget to include competitor analysis. Remember, you don't have to reinvent the wheel. If you've got competitors who have consistently high-performing ads, take inspiration from them. Don't copy and paste their ad content – just see what they're doing well and improve upon it.
Additionally, to find keywords to target, do more keyword research to see what terms your competitors rank for that you don't. They're perfect for PPC targeting.
9. Ad Extensions & Sitelinks
Make your ads as enticing and clickable as possible with ad extensions and site links. The most powerful extension to include is reviews – if you have them. As long as they're from a trusted platform, Google Ads links will display the star rating for your products in your ad copy.
Additionally, site links give you a way of linking to more than one area of your website. For example, you could include a link to your contact page.
10. A/B Testing to Improve CTR
Create multiple ads for every keyword, taking different approaches with each. You may try being more CTA-focused with one and informative with another. From here, you can accurately assess which type of content your target audience prefers.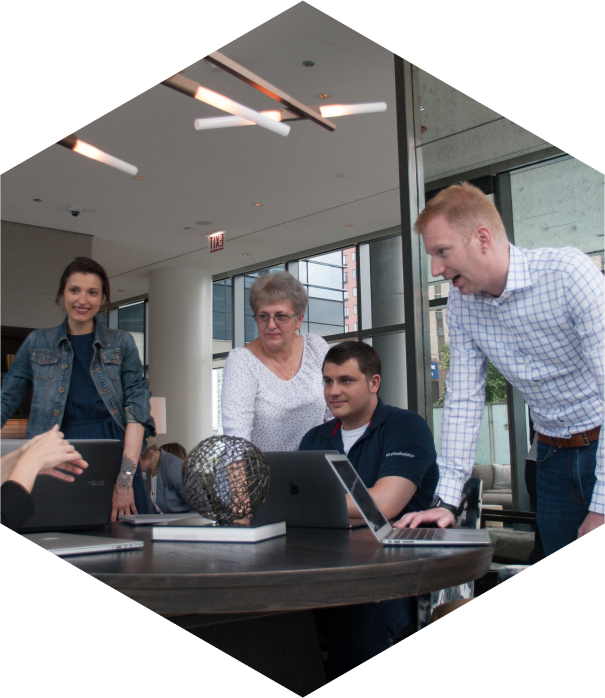 How Can We Help?

Fill out the short form below or call us at:



(888) 846-5382
Implementing this across all your ad groups and keywords empowers you with the data you need to optimize your click-through rate. Enhanced CTR tells Google your ads are relevant, making them more likely to appear above your competitors.
In Summary
These are just a few PPC campaign management tips that will definitely improve the impact of your pay-per-click advertising strategy. When done correctly, PPC is your ticket to the top of the rankings, and you don't always need a huge budget to do it, especially in niche industries.
One thing to remember, to build winning PPC campaigns, you need to factor in SEO and landing page elements. PPC platforms can be complicated, and there are many common PPC mistakes that beginners make. There's no shame in reaching out for assistance – we're always here to help.