How can you ensure people who need your drug rehab services know about them? The solution: drug rehab SEO. Search engine optimization (SEO) for your web pages to rank high in search engine results pages (SERPs) and improve brand awareness.
This guide will cover the following easy and effective SEO tactics for drug rehab marketing:
Enhancing awareness using the marketing funnel

Applying local SEO strategies

Creating web pages that convert
Let's go!
1. Enhance Awareness Through the Marketing Funnel
Creating better and more effective strategies is the first step to achieving your goals. Anchor your healthcare marketing campaigns to the client journey through the marketing funnel. Your traffic is mostly at the top of the funnel, and at this point, you should focus on providing content that makes people aware of your brand.
In this first stage, cover drug rehab topics, including the importance of seeking treatment. These move those interested to take their initial steps to recovery, moving them to the middle of the funnel or the discovery level. At this point, content focused on your rehab center's treatments will encourage readers to contact you. 
Understanding your potential clients is crucial to creating a strategic marketing plan. Page visitors can convert to clients with your careful guidance. Give them up-to-date, useful information, and pay attention to their needs. Below are some tips to effectively guide clients through the marketing funnel.
     Top of the Funnel – Awareness Strategies
       At this point, your site visitors know very little of your drug rehab facility or services, so do the following: 
Introduce your drug rehab brand.

Use infographics, landing pages, or videos to introduce new visitors to your brand, service, and treatments.

Show your unique selling proposition (USP).

These are qualities that make your drug rehab unique. Share your USP through your website, blog post, or video.

Use paid ads.

Take advantage of paid ads on video sites, social media platforms, and podcasts relevant to your target market.
     Middle of the Funnel – Consideration
       At this point, site visitors are already aware of your drug rehab center and your treatment. It's now time to do the following: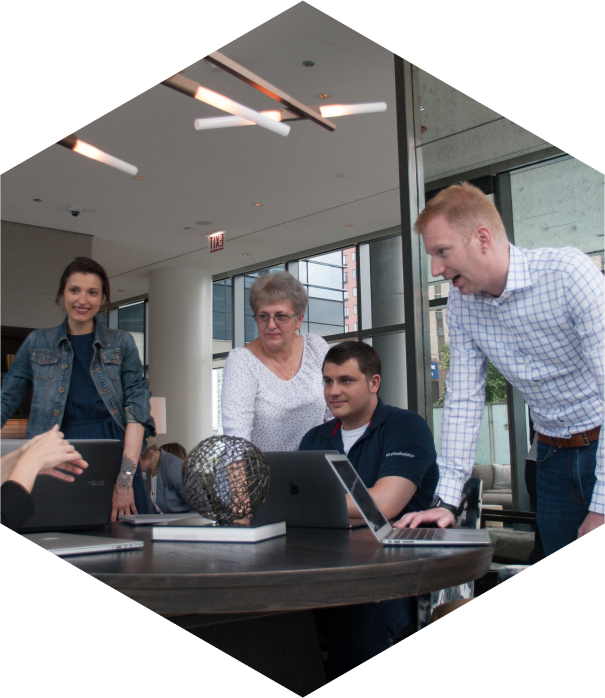 How Can We Help?

Fill out the short form below or call us at:



(888) 846-5382
Solve a problem for your audience.

Write an article, blog post, or white paper about issues related to drug addiction to promote value.

Start a survey.

Invite people to participate in a study to find out about their drug addiction concerns.

Share treatment comparisons and case studies.

You can post these on your social media platforms and blog site.

Use press releases.

These effectively communicate upcoming events, news, and recent developments. Updated information helps your audience make better addiction treatment decisions.
     Bottom of the Funnel - Conversion 
       Your site visitors are now ready to convert. Make sure you do the following:
Offer a site visit.

Invite people interested in your drug rehab center to a free tour of your facilities and services.

Share testimonials and reviews.

Publish social proof on your social media pages and blog site.

Use segmented email marketing campaigns.

This will help lead prospects to your offer or service.
2. Apply Local SEO Strategies
Local SEO is crucial to promoting drug rehab centers. Change your optimization strategies to focus on certain areas, cities, or locales. For example, if you have a drug rehab center in San Diego, creating content that focuses on this area gives you more chances to appear in search results for this city.
Local SEO is also great for drawing more attention to your drug rehab facility from people in the area. Most of those who need drug addiction treatment may not want to travel outside their city to get it. Be ready to help them make the best physical and mental health decisions. 
These tips will help you make the most of your local SEO strategies.
Claim and manage your Google Business Profile.

The

Google My Business mobile app is no longer available

. Download the Google Maps app to manage your business profile. Edit your profile, adjust your opening hours, add photos, and respond to reviews to connect with local customers.

Update your FAQ.

Your frequently asked questions page should give quick answers to your client's questions. Update this page as necessary to provide the latest and most helpful information.

Create location-specific content.

Use location-based keywords targeting "near me" searches. Use these keywords naturally on your title tags, alt tags, anchor texts, and content.

Get expert SEO help.

A professional SEO agency helps improve your local optimization efforts.
3. Create Converting Web Pages
To be successful with SEO for drug rehab centers, you should turn site visitors into customers. Give them up-to-date and useful information, ensuring every page of your website serves this purpose.
Create web pages that convert using the right keywords.  This requires you to perform some research. Use tools like Google Search Console, Google Keyword Planner, Moz, or Ahrefs. When you have a list of keywords that are most likely to convert, incorporate them into your content in a way that makes sense.
Include the keywords in your metadata, too. A 2021 survey revealed that 33% of polled SEO experts worldwide consider metadata such as meta titles or descriptions vital, while 25% said the depth and accuracy of web content are crucial.
Aside from optimizing keyword use, fixing technical issues also boosts conversion. Broken links, old content, slow site loading times, and poor site design can harm conversion. SEO for healthcare helps you develop high-converting web pages that connect with your audience. 
Take note of these top strategies.
Perform a website audit.

An audit helps you optimize your website for users and SERPs. It helps determine gaps in your optimization strategies and corrects these right away.

Remove all distractions.

Avoid pop-ups, moving images, and GIFs. They distract your clients from making sound decisions about their health and wellness.

Make the first step of the treatment easy

. Explain the treatment process in simple terms, and use infographics to explain your points. Use videos or images and provide a simple sign-up process.

Add a live-chat service.

You need to be there the moment your visitors have questions or issues. Make them know that you're here to help them at all times.

Improve the layout of important pages.

Use tools like mouse tracking, eye tracking, scroll maps and click maps to find out how your visitors are checking out your website. Use the data you collect to improve your page layout and design.
Summing Up
There are many ways to enhance your drug rehab SEO and marketing campaigns. These three are the most effective and efficient techniques that you can do right away.
You can achieve your marketing goals for your drug rehab center if you think about your marketing funnel, use local SEO techniques, and make web pages that convert. With your optimized online presence, you can connect with more people and help them get the addiction help they deserve.
Contact Digital Authority Partners to learn how professional digital marketing can help your drug rehab center get the word out.