As was true for thousands of others, the year 2020 hit the Las Vegas Strip hard, forcing many people to find a way to work from home. One sector, however, remained stable. Last year, Las Vegas web development agencies were among the top small businesses to take off. If you're dissatisfied with the available work in and around the valley, and you have IT skills, a Las Vegas web development agency might be in your future.
Starting any type of business requires time, effort, and money. Fortunately, compared to many other firms, starting an online business requires minimal costs. Even so, don't underestimate the amount of effort or time it will take to succeed.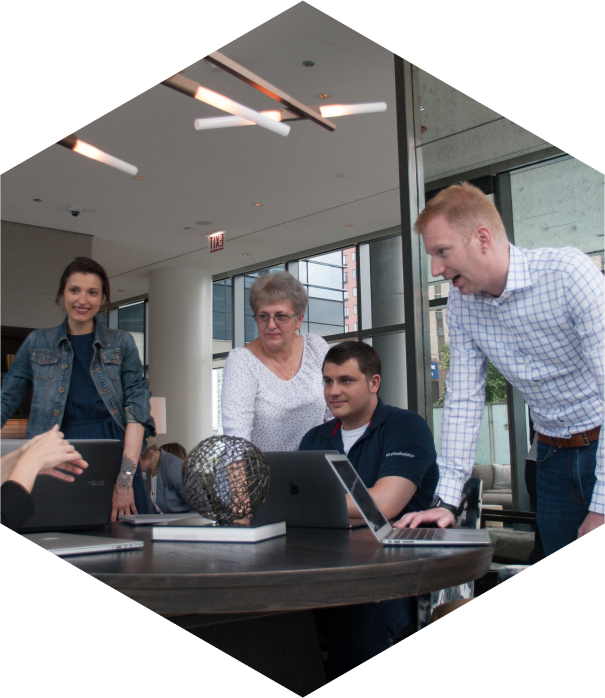 How Can We Help?

Fill out the short form below or call us at:



(888) 846-5382
With diligence and determination, you can quickly get an online business up and running. You'll be on the road to financial independence before you know it!
---
Watch this video to learn how Digital Authority Partners designs software that works for your business!
---
Minimize Costs
If you're unemployed or underemployed, minimizing your startup costs is essential. The good news is that when starting an online business, a work-at-home model is the cheapest way to go. These are the basic, minimal things you will need.
Domain name and website hosting

Business software and developer tools

Google and Apple app developer accounts

Advertising to get the word out that you're in business
If you're a developer, the best approach is to design your own site with something like Ruby on Rails. Or, you could go with a customized WordPress theme. Remember, your new clients will first judge your skills by your website. Make it smart, easy to navigate, and attractive.
Next, you'll need an affordable web host that offers robust security and access to the backend of your website. You'll also want a web host that offers free SSL certificates, data backup, and PCI compliance.
At first, you can probably get by on a shared hosting plan since you won't be getting a ton of traffic. Eventually, however, you might need to move up to a VPS plan or dedicated hosting. 
Hire Contractors to Do What You Can't 
You might be adept at writing software, but you might not be adept at writing blog posts, ads, or accounting. Besides, when your Las Vegas web development agency takes off, you'll be busy writing software and creating infrastructure.  You won't have time for the other stuff. As your list of clients grows, you will need help from other experts. 
It's easy to occasionally hire other freelancers on a temporary or long-term basis. You can hire freelancers on a job-to-job or a part-time basis. You won't need to deal with any payroll taxes, insurance benefits, or anything else. Freelancers work remotely, on their own schedule, just like you.
Some places where you can find all types of freelancers, for instance copywriters, graphic artists accountants, and more: 
Upwork.com

Fiverr.com

Freelancer.com
It may take a few months to find the right people. For the best results:
Be clear about what you need; provide good instructions.

Give workers enough time to complete your project.
Over time, you may build a strong permanent team of dependable freelancers with whom you can work.
Find a Niche Market 
Before you launch your new enterprise, spend some time studying your competition.  Many companies are casting a wide net, doing everything from basic web development to advanced AI and machine learning. For a beginning business, narrowing your potential client base can make it easier. 
You can focus on building for startup businesses, certain markets, or certain skills that you have. For example, you could specialize in Ruby on Rails, server-less technologies like AWS, or Electron.js. Or, if you're in Las Vegas, you could cater to the casino or tourist industries.
Narrowing your focus to a specific niche also minimizes development costs, so you can work more efficiently. Also, this allows you to work with other freelancers with a similar focus.
By focusing on a narrow market, you can work on the things you're good at and enjoy. It also simplifies and reduces the costs of your branding and marketing, since you'll only target ads to your niche market. As your company grows, you can always enlarge your focus.
Use Your Skills to Build Side Hustles
The business will be slow at first, but you can spend your time launching stand-alone software products. This could be products like premium WordPress themes and plugins or paid Android and Apple apps.
This will not only keep you busy while making a little bit of money, but it will also help get your brand out there. This will help you get through 'slumps' while keeping your skills honed.
Giving Back to the Community is Good Karma and Good Advertising
During downtime, you can also create blog posts filled with tutorials and other useful information. This will not only help others, but it can also help your new business website to rank on the search engines. Be sure to include guest posts on sites like Medium. Also, start a YouTube channel; not only can videos get you clients, YouTube videos often top Google searches, especially for niche keywords.
Content creation can be fun, is good for business, and it puts a personal face on your business. When people see a YouTube video or read an article on Medium, it can bring you, new clients. In short, it is free advertising that can significantly reduce your Google Adwords and Facebook Ad costs.
Get Professional Help When You Need It 
When it comes to legal, financial, and marketing-related tasks, it is wise to seek professional help. You may be good at coding, but you're not a lawyer, accountant, or marketing specialist. With only so many hours in a day, you can't do it all. Trying to do everything yourself can keep you from doing what you do best, writing code.
As the CEO of your burgeoning business, you do need to stay on top of everything, but you don't need to dive into the details. 
Legal advice is particularly important, especially as you get more important clients. Things like drafting and reviewing contracts are a job for a lawyer. Signing something you don't fully understand can quickly lock you into a bad situation. Even simple documents such as your website privacy policy, and the wording for disclaimers, non-refundable deposits and the like need a lawyer.
Is a Las Vegas Web Development Agency in Your Future? 
Hopefully, this cleared up a few points about starting your own freelance software development business. Also hopefully, you feel inspired to reach your goal.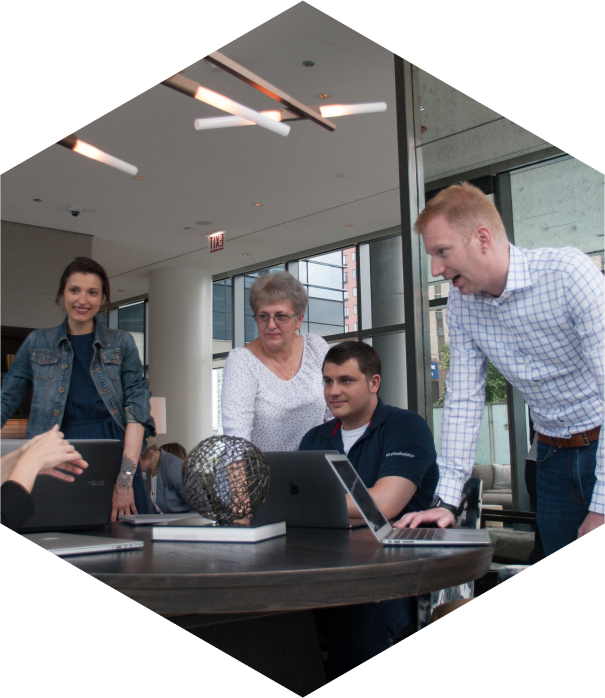 How Can We Help?

Fill out the short form below or call us at:



(888) 846-5382
Most of this advice applies to any type of online business. Southern Nevada is a great place to start a sightseeing or travel adventure business. With a little bit of effort, you can turn what you love doing into a business.