Failing to add alt tags or descriptions to images when you upload them to your website can be detrimental to your medical SEO rankings. The main reason your website will be punished for a lack of alt tags is that search engine crawlers can't see what your image is – they rely on alt text to explain the image in question. For search engines to fully comprehend the quality of a website, they need to know what the images your design incorporates provide to a user.
In this article, we'll answer what is an alt tag, tell you why they're important for SEO, and teach you how to write them effectively. So, let's get started.
---
Watch this video to learn more about the Digital Authority Partners approach to Medical SEO!
---
What Are Alt Tags?
Alt text has numerous uses, but it is essentially a description of an image. This highly detailed piece of text is applied to an image in the back end or code of a website. Usually, they don't appear on the page for a user to see.
Alt Tags Original & Core Purpose
Alt tags make content more accessible and describe images to visually impaired users. When a website visitor uses a screen reader, alt text is used to explain every image. Additionally, there are instances where a browser blocks images, and firewalls stop them from being presented to them. When images are blocked, alt text will be presented instead.
Alt Tags & SEO
Images without alt text are invisible to search engine crawlers. As sophisticated as search engines are, their bots don't have eyes, so they're reliant on you to tell them what can be seen in your images. Should you take the time to write highly detailed and informative descriptions for each of your images, you'll be providing search engines with additional information they didn't previously have about your website. The higher the quality of your alt text, the more of your website crawlers can see, and the better your rankings will be.
Should you opt not to include alt text – your rankings could be impacted. So, how important are alt tags for SEO? While they're not one of the most crucial or impactful ranking factors, they can be the differentiator between you and competing websites. If one of your competitors has meaningful alt text and you've opted not to include any, they'll likely appear higher than you in rankings.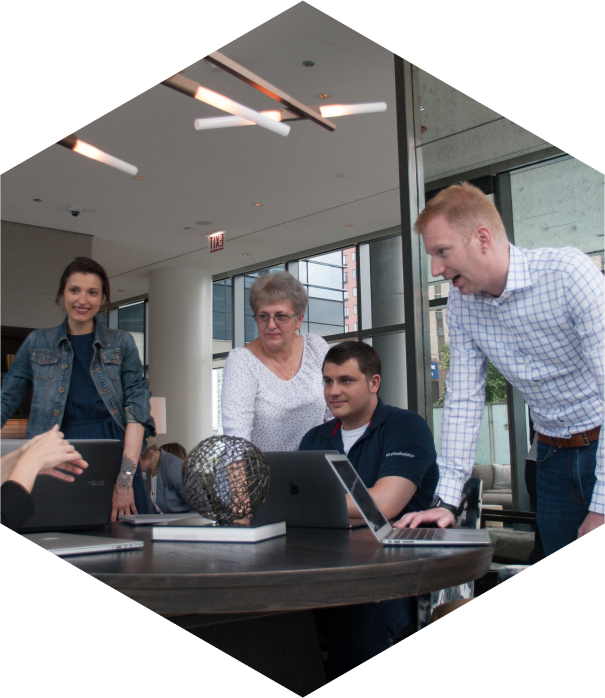 How Can We Help?

Fill out the short form below or call us at:



(888) 846-5382
How To Write Alt Tags?
If you're writing alt tags purely for SEO, you're going to run into some problems. Remember, the original purpose of alt text was to help visually impaired people navigate websites. You need to take a considered approach when writing these unique descriptions. Yes, keywords are helpful and should be incorporated, but keyword stuffing is a big no. All alt text should make sense, read naturally, be descriptive, and be helpful to anyone who may need them.
A few things to remember:
Try to be brief and to the point. If your image is overly detailed and requires a lengthy description, it might be worth adding this into the body text of your website.
Alt tags are designed to convey the purpose of the image, rather than an over-the-top detailed description that is unnecessary.
If you follow these alt tag SEO best practices, your users, crawl bots, and rankings will be thankful.
How Do I Know if My Alt Text Is Good?
A great test for assessing the quality of SEO alt tags is to close your eyes and have someone read the text aloud to you. During this test, if you find yourself confused, overwhelmed, or having no idea what the alt text is describing – you know it's no good. Alternatively, if you can depict the image, understand its relevance to the website you're viewing, and feel like it adds value, you're on the right track. You don't need to do this test for every alt tag, but we recommend doing it for a few so you get into good habits.
Optimize Alt Tags
If you haven't been using alt tags since launching your website, we highly recommend going back through all your images and adding them in. Rectifying this mistake will help search engines correctly index and present your images, boost your rankings, and improve user experience. If you have a large, image-heavy website this could be an incredibly time-consuming task. However, if you conduct consistent SEO optimization, you could work through improving your alt tags as you optimize existing pages.
Don't Forget To Add Your Tags
The best and most logical time to write and upload an alt tag is when you're adding a new image to your website. Not only will this save you time later down the line, but it also enables search engines to index new imagery the first time they crawl it.
What if an Image Is Purely Decorative?
When designing a website, we wind up using images purely for decorative reasons. By decorative, we mean they serve no real purpose apart from looking good – they don't add any value to a user who can't see them. In this scenario, rather than wasting your time writing alt text, you can add a null alt tag – <alt="">. This means screen readers will ignore these images, and crawlers won't index them – it's as if they don't exist.
In Summary
While not crucial to your SERPs rankings, image alt tag SEO can be the differentiating factor that puts you ahead of competitors. If you follow the best practices of making alt tags read naturally, keep them as brief as possible, and explain the purpose of each image, you're on the right track to them impacting your search position. However, just like on-page content, don't stuff them with keywords or unnecessary information – this will have the opposite effect of your desired outcome.
If you still have questions about alt tags, want clarifying answers, or need assistance with writing and uploading them – the Digital Authority Partners team is on hand, waiting to provide you with expert advice.