As a business owner or overseer of a marketing department, you need to focus your time and energy on areas that will most benefit your business and where you can have the most impact. While you need to wear numerous hats, you don't want to become a jack-of-all-trades, spreading your time and skills so thin that your work is meaningless.
This is where a Las Vegas SEO agency could step in. Search engine optimization encompasses a large number of disciplines and skills. Knowing how to rank organically, and doing it, is a full-time job. As we've established, it's unlikely you have the resources to fulfill the man-hours needed to implement a successful and rewarding SEO strategy, but an agency has.
---
Want to learn more about the Digital Authority Partners' approach to SEO? Watch this video!
---
What Does an SEO Agency Do?
An SEO agency exists to improve your organic search rankings. Initially, they will conduct a full audit of your current situation and strategy, giving them a clear picture of the work that can, and needs to, be done to improve your SERPs ranking. From here, they'll formulate a detailed strategy and tactics to achieve the goals that you agree upon.
SEO Strategy
Search engine optimization isn't a quick-fix, one-time thing that requires little to no effort—it's ongoing, everyday improvements that accumulate over time. One of the benefits of an SEO agency is that they have the long-term vision and experience to build a strategy that not only improves your rankings, but continues to strengthen your position. Their work means once you've achieved first position, it's harder for your competitors to knock you off your perch.
Converting Traffic Into Customers
Getting traffic to your website isn't the hard part. You can do a lot of that work yourself, such as keyword research, content optimization, image alt tags, and creating a Google Business profile. However, what's the point in generating more traffic if they aren't the right target audience and don't convert? 
Ideally, an SEO company will see the bigger picture, creating an entire ecosystem focused on attracting high-quality traffic to your website. They'll gain a deep understanding of your key target market, find out what they're searching for, how they like to be communicated with, and their values, and then put content in front of them that they resonate with.
Detailed Analysis
To conduct thorough SEO analysis, agencies use an abundance of sophisticated tools, most of which come at a premium price. In-house teams tend to be able to complete surface-level analysis with data that is easily accessible from free platforms. Alternatively, an agency can do a deep dive into data that you would never have access to, make evidence-based decisions, and find gaps in the market for you to target.
Technical SEO
Technical SEO should be part of your strategy, and it's one of the main SEO agency services you can take advantage of. As mentioned, you can do much of the on-page SEO yourself, such as keyword research and content creation. However, technical SEO focuses on making your website friendly for search engine crawlers and bots. This involves working in the back end of a website, making corrections to code, optimizing loading speeds, ensuring responsiveness for all screen sizes, and much more.
The realm of technical SEO is notoriously challenging for novices, and one mistake can have disastrous implications. An agency will be able to diagnose issues that need fixing and resolve them swiftly.
Save Valuable Time
As mentioned, SEO is a range of complex skills that take time to master. Additionally, it is an ever-evolving space with algorithms, technology, and users, meaning you have to spend additional hours training and developing further. However, an agency already has experts in their team whose responsibility it is to be a master of SEO. Additionally, they will complete the work much faster than if you were to attempt it yourself.
Cost-Efficient
Outsourcing your SEO efforts to a third party is more cost-effective than having an in-house team. Firstly, you don't have the overheads of full-time salaries and employee benefits. Also, you don't have to fund the monthly expenditure of the tools needed to operate a successful SEO team.
While the hourly cost of an SEO agency will be more than your employees, the increased revenue will improve ROI and outweigh the extra expenditure. In addition, it will take them less time to do the work as they don't have any other responsibility within your business, and they're experts. 
Less Risk
The types of contracts and agreements SEO agencies sign with clients make it a much less risky proposition than hiring employees internally. So, how do SEO agencies work? Firstly, they operate with a rolling monthly or short-term contract, and you can terminate this at any time if, for example, the partnership isn't working as expected. You can't do this with an in-house employee; you have a commitment to them, and it is harder to terminate a contract without any hassle or potential legal implications.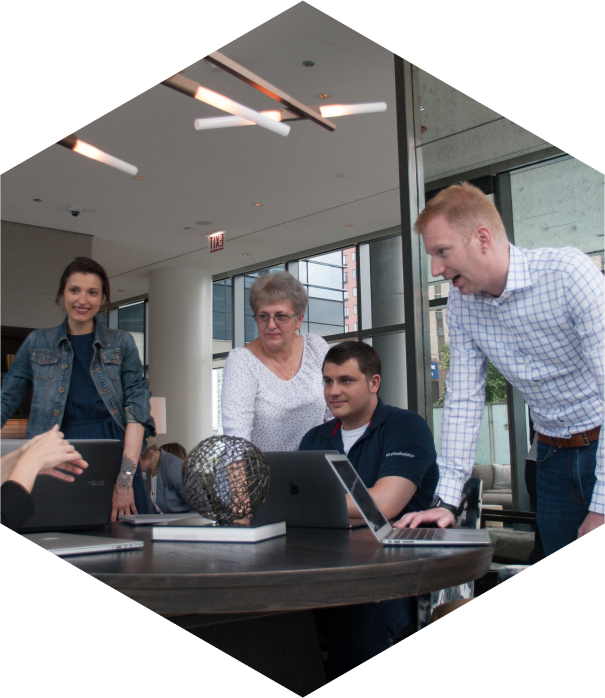 How Can We Help?

Fill out the short form below or call us at:



(888) 846-5382
Also, should your company fall into financial difficulty, you can quickly cut ties with an external agency.
Long-Term Security
So, you've spent a lot of time and money employing and training an SEO expert, and now they've given you their notice because they've been offered another job—what do you do? You have to start the entire process again. When you're working with an agency, you are assigned an account manager—what happens if they leave? You are assigned a new SEO expert account manager. It's a seamless transition that doesn't impact your business, giving you long-term security and comfort knowing that your SEO strategy won't be negatively implicated.
In Summary
Overall, the answer to why hire an SEO agency is that they offer you access to expert skills, reduce your overheads, and increase SEO ROI. If there's one area of your business you should be investing in, it's SEO. When done correctly, you'll see improved search engine rankings, you'll have access to a larger audience than you ever have, and your conversions will increase greatly—working with an agency gives you all of that and more.