In this article:
What is a PPC agency?
Why outsource PPC?
How does a PPC consulting agency work?
How to choose a PPC consultant
How can we be more visible online? This question is the most pressing for any e-commerce business looking to increase leads and boost sales profits. Search engine optimization and content marketing are excellent strategies to improve organic traffic. But, for the most significant results, digital marketing campaigns need to operate a solid PPC strategy.
We've all seen the paid-for ads on Google. They sit front and center as the first results your customers see when searching for a specific keyword. But, increasingly, even holding the first organic listing on Google won't be enough to keep your website traffic steady. Instead, your organic listing competes with the four paid ads and the featured snippet that appear above it. Pay-per-click (PPC) advertising keeps you ahead of the game.
E-commerce marketers who have mastered the art of keyword targeting and careful ROI calculations of pay-per-click (PPC) advertising reap the sales rewards. But, what happens when you lack the time or expertise in-house to host PPC ad campaigns across multiple platforms effectively?
A PPC consulting agency can do the behind-the-scenes leg work to maximize returns.
---
If you want to learn how Digital Authority Partners can increase your PPC effectiveness, watch this video!
---
What Is a PPC Agency?
Simply, an agency specializing in developing or reviewing pay-per-click strategy and managing PPC ad campaigns on behalf of your business. A PPC agency uses its specialist knowledge to leverage the benefits of PPC advertising. As a result, it will drive increased revenue for your business, deliver more traffic to your website, and generate ongoing sales leads through pay-per-click advertising.
Pay-per-click agencies use a variety of platforms to run advertising campaigns. While Google is an obvious inclusion in any PPC strategy, a PPC agency will also help you increase sales through other platforms too. These include Microsoft search engines and social media ads – Facebook, Instagram, YouTube, and Amazon ads.
Rather than paying for advertising space or a certain number of impressions, advertisers using a pay-per-click model pay when a potential customer clicks on a link or responds in a specified way.
Most major paid advertising platforms offer comprehensive management systems as part of their ad packages. But should a business go it alone when it comes to PPC? Or is a specialist agency the wiser choice?
Why Outsource PPC Management?
First, let's understand the benefits of PPC. Consider this:
On Google's search engine results page, 41% of the total clicks go on the first three ad positions. Those visitors who reach you via a PPC ad are 50% more likely to purchase a product than those generated by organic traffic.
Can you afford to waste that opportunity?
Outsourcing your PPC strategy and management to a PPC consultancy agency can make good business sense. The time and money your business will save through effective ad targeting, keyword knowledge, and management can far outweigh the agency fees.
     1. Develop an Effective PPC Strategy
Plunging headfirst into PPC campaigns without outlining a solid strategy can be time-consuming and costly. Instead, identify gaps in revenue opportunities and understand which PPC channels can best address them. Additionally, determining which metrics are needed to monitor ROI are the keystones of an effective PPC strategy. A PPC agency brings the expertise to get you started on the right foot.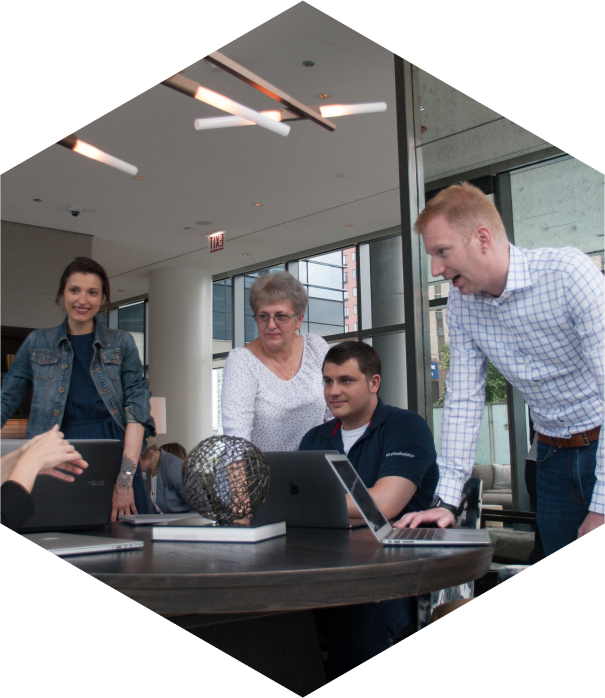 How Can We Help?

Fill out the short form below or call us at:



(888) 846-5382
     2. Get On Top Of Underperforming Ads
Are you paying through the nose for ads on expensive keywords with little visible return? Perhaps your social advertising is not generating the results you expected. A PPC consulting agency doesn't just develop new strategies. Still, it can work with your business to evaluate and identify ways to improve current campaigns.
     3. You'll Save Time
Effective pay-per-click advertising takes investment in not only money but time. To be profitable, ongoing PPC advertising across multiple platforms requires continual management. Therefore, regularly assess each advert to maximize its performance.
Individual ad budgets need to be increased or decreased to reflect conversions. While negative keyword lists – the keywords you end up paying for even when a search is irrelevant to your business – need to be kept up to date to minimize wasted money.
PPC campaign management services can reduce pressure on busy marketing staff already juggling other responsibilities. But, crucially, they can also identify other digital advertising opportunities available to your business.
     4. Greater ROI
The sum of all the above is your PPC ads working harder for the money you invest in them. That means an immediate increase in traffic to your website, greater brand awareness, more leads and conversions, increased sales, and ultimately higher profits. This increase is the significant benefit of outsourcing PPC management to a professional agency.
How Does a PPC Agency Work?
How much input an agency has in your PPC campaigns is wholly dependent on your business needs and in-house expertise.  For example, you may only need help to define an effective PPC strategy or require an agency to take full responsibility for managing ad budgets and campaigns across several platforms.
In essence, PPC agencies can work with you in several ways.
To define your digital advertising strategy.
Offer consultation and advice to troubleshoot existing, underperforming ad campaigns.
Set your business up with accounts on multiple paid advertising platforms and get the initial ads up and running.
Be responsible for the ongoing management of PPC advertising budgets and PPC campaigns.
PPC agencies will work across all PPC advertising platforms – including Google, Bing (and other search engines), Facebook, Instagram, Youtube, LinkedIn, and Amazon.
How To Choose a PPC Consultant
     1. To Maximize ROI, Be Industry-Specific
Choose your PPC consultant for verticalization. In other words, you need an agency that specializes in your industry. For example, running multiple digital advertising campaigns for a financial services company will require completely different management than an eCommerce brand selling baby food.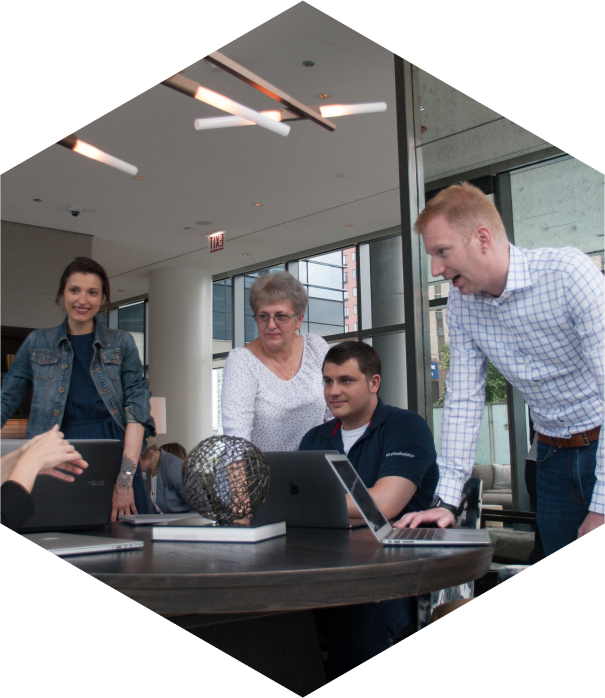 How Can We Help?

Fill out the short form below or call us at:



(888) 846-5382
With knowledge of seasonal keyword trends and real-time industry-specific developments, PPC experts in your vertical can react quickly to help you maximize ad budgets and future-proof your campaigns. The most profitable ads are the ones posted at a time when most people want to engage with them. Industry experts can continually update your ads to ensure they reach the right people at the most appropriate time.
     2. Consider a Google AdWords Consultant
The biggest PPC advertising platform, Google, is usually the cornerstone of any PPC advertising strategy. A Google PPC advertising agency will specialize in managing Ad Words campaigns, targeting Google keywords, and delivering ROI for specific Google Ad Words budgets.
PPC advertising via Google, social media, or Amazon can be an extremely effective way for businesses to increase website traffic, generate leads and drive sales. However, without the expertise and time to manage concurrent ad campaigns effectively, PPC ads can drain budgets quickly without significant returns. Using a PPC consulting agency can be the difference between PPC that is merely ticking over and PPC delivering effective, profitable results for your business.