A pay-per-click (PPC) advertisement can immediately generate leads for dental clinics. It speeds up the process of acquiring more traffic to your website or social media sites, enabling you to dominate a particular keyword within a given period.
Depending on your budget, you can remain on top of search results. PPC can help you improve your online visibility and boost your conversion rate ahead of your competitors. While you are working your way through organic link building, you can keep a PPC ad running to maintain brand awareness among prospective customers.
---
If you want to learn how Digital Authority Partners can increase your PPC effectiveness, watch this video!
---
If you are a dentist looking to improve your online visibility and attract more clients to your dental clinic, it is time you used PPC for dentists. Below are reasons PPC works for dentists like you:
PPC Is Best for New Brands
If your dental clinic is new, running a PPC ad for at least two weeks will quickly introduce your company to your target audience. A PPC ad can help you be on top of search engine results pages (SERPs); you will just have to pay for every user's click on the ad.
The amount depends on how in demand your keywords are and how long you will run the PPC ad campaign. PPC is the fastest solution to get the word out, drive traffic to your website, and invite people to your clinic.
If you have just started your business website, create a PPC campaign so that your website can gain online visibility in a short time. Search engine optimization (SEO) efforts will take at least three months to see an increase in your ranking on SERPs.
While you work on your traditional marketing and SEO strategies, you can launch a PPC ad to generate immediate inquiries and convert leads for your dental business. Eventually, you can adjust your PPC budget as your SEO campaign takes charge of the brand recognition efforts.
PPC Does the Job for You
If you launch a PPC ad via Google Ads, you will just have to fill out an online form, choose your goals, and pay using your credit card, PayPal, or other means. Google Ads will display your ad to potential leads based on your chosen keywords. You can track the progress on the dashboard.
You can see how many people have clicked your ad and navigated through your web pages until reaching the payment page. You can track conversion rates of the keywords and see if the amount you have spent compensates for the number of conversions. You can always revise your campaign and budget depending on your goals.
You can hire a digital marketing specialist to help you with keyword planning and monitoring. Also, an expert in SEO can provide insights into how you can integrate your digital marketing campaigns.
PPC Ad Progress Is Easy to Monitor
You can track how much you have spent on the PPC ad via Google Ads and how many people have responded to it. You can also check the keywords you have paid for and see the different marketing funnels that the customers have gone through before making a purchase.
You can analyze which strategy works best for a certain age, gender, and status based on the reports. You can then revise your marketing campaign and adjust your PPC budget, paying more for keywords that yield a higher conversion rate at a lower price.
When you conduct a PPC campaign, the work is less because the automated reports do the job for you. You will simply have to check which media funnel is effective and which keywords lead people to actual purchase.
PPC Is One of the Best Brand Awareness Strategies
If your product or service is new, the first step in marketing is building brand awareness. PPC can do this by disseminating the information about your new product or service to your target market.
Through the wide dissemination of information and target marketing, you can reach many potential customers and get the word out. More people will know about your service, and you can build your client database faster.
If you have a huge budget, you can widen the region that your ad can appear in so that more prospective customers notice you. The lengthier your ad campaign is, the higher the chance you can increase your clickthrough rate (CTR).
PPC Keywords Work Wonders for Your Campaign
You can evaluate your PPC campaign every two weeks and assess whether you are hitting your goal of converting an x number of customers. If you can see that other related keywords are reaping higher conversions, you can consider these keywords for your next schedule of campaigns.
You can add one or more words to those keywords that are not hitting higher CTR but are reflecting the description, purpose, and services of your clinic. Then you can monitor whether this effort has helped increase your CTR and conversion rate. If there is no significant progress, you can lower your ad budget for this.
You can also add a location to your keywords to target local clients for your clinic. These prospective clients are familiar with your clinic and more ready to avail themselves of your dental services.
Use long-tail keywords to narrow the competition and focus on your unique selling proposition. If the competition is too high for the keywords you are using, you will have to pay more money to get the keywords for your campaign.
Support Strategies for Your PPC Campaign
You can implement retargeting for prospects by sending e-newsletters that further describe your brand. Invite these prospects to read more of your blogs to clear their hesitation. You can also invite your prospects to watch vlogs to give them a close-to-reality tour of your office or a demonstration of your product features.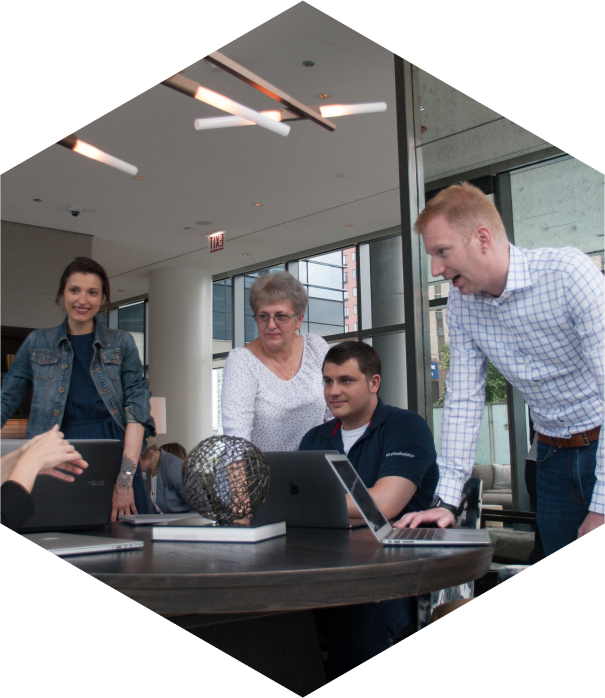 How Can We Help?

Fill out the short form below or call us at:



(888) 846-5382
Moreover, you can call those who have made it to the checkout page but haven't finished paying through digital means. You can send a tutorial video via email on how they can pay using their credit cards or PayPal.
To secure more successful payment transactions, offer other methods such as bank transfer. If you can strengthen your payment collection system, you can reap maximum benefits from using PPC.
Final Words
You can ask the help of a digital marketing expert to plan a PPC campaign for your dental clinic carefully. A team of dedicated PPC specialists can choose keywords for your clinic and monitor the progress of your campaign until you have reached your desired revenue goal. Working with a business partner can help you designate specialized tasks and focus on other important aspects of your dental business.
PPC can yield profitable and rewarding results for your dental clinic, and you should start your campaign now to grow your client database. Contact Digital Authority Partners to guide you through the process of starting a PPC campaign. Experienced specialists will help you make the right decisions for your company.