Whether you're looking for ways to bring in more traffic to your website or want to improve brand awareness, upgrading your search engine optimization (SEO) campaign could be the solution. An SEO agency will help you manage your SEO campaigns by considering new trends and strategies in your market or industry.
Search engines constantly update their search algorithms to provide better and more accurate answers to search queries. Updating your SEO strategies to match these algorithm updates will increase your chances of ranking high in search engine results pages (SERPs). Are you ready to update your SEO?
Let's begin!
---
Want to learn more about the Digital Authority Partners approach to SEO? Watch this video!
---
Understand and Track Your Metrics Using Analytics
Understanding and monitoring your site metrics is crucial to business growth. Your metrics reveal a lot about your website and your audience behavior when they are on your site. Because your goal is to turn your audience into valuable leads and convert leads into paying customers, tracking your metrics is the best way to update your SEO.
Google Analytics is one of the most widely used tools by analytics companies in understanding and tracking site metrics. With this tool, you can find out:
Your audience's preferred browser and devices - you can adjust your website design and create better content for your audience's preferred devices.
Where your audience is coming from – to monitor whether your traffic is paid or organic.
Your competitor traffic – get data to improve your content strategy and meet your clients' needs in ways your competitor cannot.
What pages your users love to visit and how long they stay – to understand your customer's buying journey and optimize your content accordingly.
On-Page SEO and Backlinks
After learning essential site metrics, your next step is to focus on potential upgrades to your website. One of these is your on-page SEO. Your on-page SEO is an optimization strategy within your website.
You control your on-page elements such as site content, page titles, headers, meta descriptions, URLs, images, internal links, etc. Upgrading these elements helps you rank higher in organic rankings, improve site traffic, and promote conversions. Here are a few strategies to boost your on-page SEO:
Start with an on-page SEO audit to discover and correct site errors immediately.
Perform keyword research to check if your selected keywords are still targeting your audience.
Consider competitor research. This will clarify the keywords you should target and improve your website further.
Use an on-page SEO checker tool to measure page performance, look for issues and fix them ASAP.
Overhaul your site content by considering the latest audience behaviors, needs, and preferences.
Improve site speed, navigations, and other elements to deliver a better user experience.
Optimize for Featured Snippets
Another way to update your SEO campaign is to improve the structure of your content to promote featured snippets. Featured snippets is an additional search engine results page feature that can secure your rankings.
Snippets are found at the top of the results pages so your audience can quickly check them out. These improve visibility so people can recognize your brand, business, and products.
Optimizing your site for featured snippets is one of the best ways to promote your business online. Consider these strategies to optimize for featured snippets:
Use a "What is [Keyword]" heading to tell Google that your text can be used for a featured snippet.
Define your content with the "is" structure. This is your triggering phrase to help Google find relevant texts for a particular featured snippet.
Completely define your topic in less than three sentences. This provides much information about your topic in a short time.
Follow the correct featured snippet format and don't include your business name or brand name. Featured snippets provide answers to voice search, so these must fit the context.
Optimize Your Website With Images
How often have you used the Images feature on Google Search to look for answers? Whether looking for a new hairstyle or checking out new photos of our universe, Google Images can feed your curiosity.
Google Images accounts for 22.6% of all online searches and 62.6% of searches on Google Search. Don't overlook these statistics! Optimizing your website with high-quality images is a worthwhile upgrade. Here's how to optimize for images.
Consider correct image file size and image formats. Images with JPEG format are smaller and load faster.
Add an engaging description for every image. Include image alt tags, file names, and titles to optimize your images.
Post high-quality, original images. This promotes your industry or niche authority.
Use relevant images in your content to better communicate with your audience.
Consider the help of a graphics design expert to create engaging images for your audience.
Be Mobile-Friendly
Nowadays, people prefer using their mobile devices – smartphones, tablets, and smartwatches – to search for information. So you need to make sure your website looks just as good on mobile as on a desktop.
Mobile SEO means you optimize a site so that it works on various mobile device screens. It includes strategies to ensure your website is responsive, quick-loading, and provides a great mobile browsing experience. Consider these tips to improve mobile friendliness:
Focus on providing excellent user experience (UX); this is a major Google ranking factor. Use an efficient search menu, create shorter sign-up forms, a simpler mobile site and design.
Ensure you have a responsive site design. An expert in mobile app development can help you fix your site to promote a responsive design.
Improve site speed. Speed is a Google ranking factor so fixing this should be a priority.
Consider a better hosting service. Avoid cheap hosting and invest in trusted hosts to improve ranking and promote site security.
Give Google, and other search engines access to your site by not blocking JavaScript, CSS, and HTML.
Pay Attention To Local SEO
You must promote your business through local SEO if you have a local shop or store. You can guarantee better site traffic and more leads from your locale by upgrading local SEO. More leads will lead to increased foot traffic to your local store.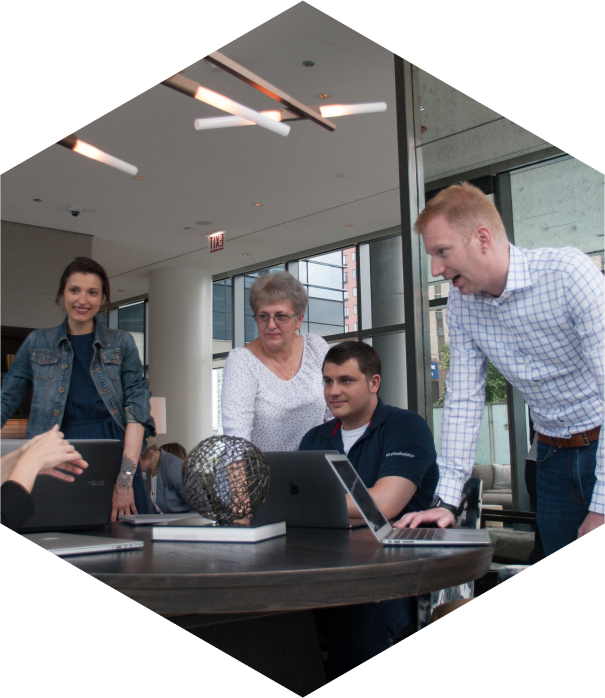 How Can We Help?

Fill out the short form below or call us at:



(888) 846-5382
Claiming and optimizing your Google My Business listing or GMB is the first step in upgrading your local SEO. Your GMB is the first thing your customers will see once they search using your keywords. GMB is connected to Maps, so optimizing this page will better lead your customers to your business.
GMB has had a lot of changes, but one thing won't change: you must keep your profile accurate and complete. Consider these strategies to update your local SEO:
Update your GMB profile regularly. Changes in your business information must be reflected in your profile, directory listings, social media pages, and blog sites.
Add new photos regularly. Include pictures of your shop, menu, amenities, parking areas, storefront, etc.
Manage all reviews. Respond to positive reviews and offer your assistance to negative reviews.
Be on local directory listings. Ensure these are consistent all over the web.
Summing Up
Upgrading your SEO strategies will spell success. You can better promote your business and increase traffic by updating your site analytics, on-page SEO, and images and by optimizing for featured snippets and mobile-friendliness. It's not too late to start. Upgrade your SEO today!