Are you a dentist who wants to engage in online advertising but has little to no knowledge of how it works? What is pay-per-click (PPC), and how can it work to your advantage?
Maybe you are a first-time owner of a dental clinic, and you want to market your services to attract more customers. Or perhaps you are looking for an effective tool to help you with advertising your services with a low budget.
Well, this article is for you. Learn about PPC advertising for your dental clinic and have a chance to have a good return on your investment.
---
Want to learn how Digital Authority Partners can increase your PPC effectiveness? Watch this video!
---
What Is PPC Advertisement?
PPC is an online advertising model that allows businesses to place their advertisements on online platforms such as Google and Bing. They pay a search engine publisher every time a user clicks on their advertisements. If you have just started your dental clinic and you are new to digital marketing, PPC for dentists is for you.
PPC ads attract target audiences from a select region, depending on the criteria set and limitations on the given budget and time frame. This type of advertisement is very cost-effective, especially for new dental businesses. You can bring your ads to the right people at the right time with just a few mouse clicks.
PPC can provide you with real-time results, unlike SEO, which usually takes months before you can see results. With PPC, you can quickly connect to many potential customers who need your services. Thus, you can respond to inquiries and convert leads just as immediately.
What Is Keyword Research?
The chances for your advertisements to appear in search engine results are a matter of placement budget. Depending on your budget, you can choose where to place or run your ads.  Keyword research plays a vital role in this.
Keywords are any words that users type in the search bar. Content with these keywords or related terms will show up in search results. When someone looks up a word, Google analyzes the query and matches it with optimized page content.
You should choose the keywords you think customers are likely to type in the search bar. You must consider those "quality" keywords for your paid ads.
Keyword research entails understanding your audience — what content is relevant to their daily lives. You should be able to identify terms that your target audience uses to look for products or services similar to yours. You can use a keyword research tool for this.
What Are Some PPC Ad Strategies for Dental Clinics?
Now that you know what PPC ads and keyword research are, you can try some strategies to boost your daily sales. You can use Google ad extensions, landing pages, local marketing, and auto-reminders.
     1. Google Ad Extensions
These are free features that provide further exposure for your brand. You can take advantage of these to highlight your key services, location, contact number, and promos. You can even add a sitelink to lead patients to schedule an appointment.
Another exciting feature is the callout extension. You can create a unique selling proposition or simply inform your patients about a recent change in the clinic. This Google ad extension helps you get the most from your PPC campaign.
     2. Landing Pages 
Another strategy you can employ is creating landing pages. Instead of directing your prospects to the main page, design a landing page that summarizes what you can offer. Focus on one key service, add a "Schedule an appointment now" button, your phone number, and a blog link through which people can further learn about dental procedures.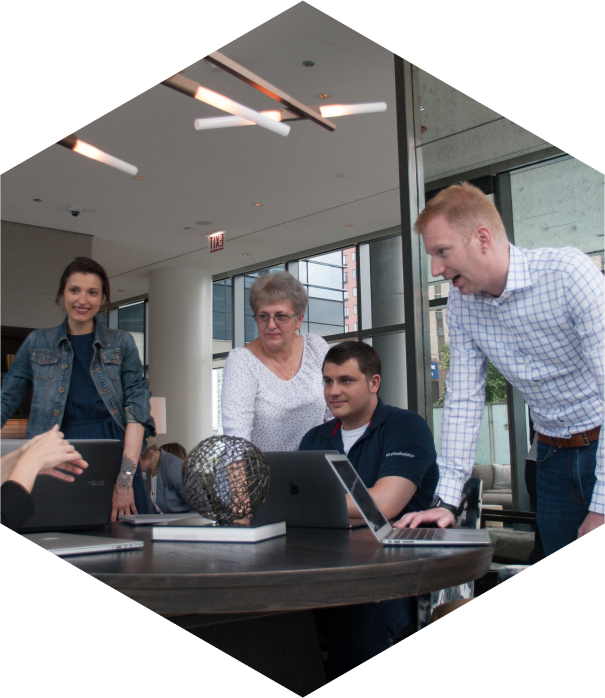 How Can We Help?

Fill out the short form below or call us at:



(888) 846-5382
     3. Local Marketing 
People usually look for a nearby dental clinic to have their routine dental cleaning done. Even those patients who wear braces still look for a clinic within reach. If they want some adjustments to their braces, they don't want to travel far.
Make your presence known in the community through geo-targeting or local marketing. Create a Google My Business profile and register with other local directories to get more local exposure. Make sure that your neighbors and nearby towns know what you can offer.
     4. Auto-reminders
Lastly, set up auto-reminders. You do not want those leads to go to waste. If patients have already scheduled their appointments, then make sure that you can meet them virtually or at the dental clinic.
Ask your web builder to integrate scheduling features into your website. Another way to do this is to incorporate schedules with your Google Calendar, where you and the patient can receive auto-reminders.
How a Dentist Can Maximize Their PPC Advertising Budget
Make sure to maximize your PPC advertising budget. Spend more time creating your marketing plan because, without a clear understanding of how PPC advertising works, it can result in a waste of money. Thus, choosing the right keywords means higher clickthrough rates yet minimal spending.
Moreover, get the services of a PPC digital marketing specialist if you are not familiar with how to improve your ROI through PPC. To compute the cost per lead, it is as simple as getting the sum of the overall marketing spend and dividing it by the total number of leads.
As an alternative, you can use a lead generation calculator. Cost-per-lead helps determine how cost-effective your advertising efforts are.
Final Words
You can entrust the task of running a paid ad campaign to a PPC advertising expert. A team of digital marketing professionals can plan and implement your PPC and SEO campaigns over some time, depending on your budget.
Use PPC and SEO according to your marketing plans and sales goals. Use paid ads to generate immediate inquiries and sales for your dental clinic. Then maximize your SEO efforts to build a strong brand presence on the internet.
As you conduct various digital marketing campaigns, make sure that you also establish good partnerships with your local community. These people living nearby will run to your dental clinic when they experience problems with their teeth.