Whether dealing with businesses or patients, you must create a better, more effective healthcare content marketing strategy. Doing so helps you effectively win your clients.
But regardless of your audience or whether you're a B2B or B2C company, your marketing goals remain the same. The following content marketing strategies apply:
Match your content with your meta description
Get inspiration from questions your patients will ask
Develop relevant landing pages
Focus on actionable content
Include patients' feedback
Create a mobile-friendly site
Add creativity
It's time for a healthcare website that caters to your clients' needs.
Let's go!
1. Match Your Content With Your Meta Description
A November 2021 study revealed that 88% of content marketing experts use content to promote brand awareness. Meanwhile, only 50% said they used content marketing to build loyalty with their existing customers.
Search engines like Google show the titles and meta descriptions of pages that best match search queries. Users, meanwhile, trust what Google shows them. Clients' or customers' trust matters to B2B and B2C marketing. So, pair your accurate and authoritative content with engaging and easy-to-understand meta descriptions to entice users to visit your pages.
Meta descriptions are snippets of 155 characters, giving a user an idea of what your web page contains. Aim for short but meaningful meta descriptions. More importantly, ensure your content gives what your meta description promises to build: trust. If your meta description promises a comparison of products to help clients decide, your content must give such a comparison.
Follow these tips to create better meta descriptions and corresponding landing pages.
Use your keywords in writing your meta description and your web pages.
Create descriptions in the active voice to make them clear and straightforward.
Add a call-to-action to guide your clients on what to do after reading your meta description.
Use unique meta descriptions to help Google understand and differentiate your page from others.
Follow the 155 character count but make sure all essential details and keywords are in the first part.
Always convey the value your customers will get from your business or brand.
2. Get Inspiration From Patients' Questions
A 2022 survey of people using voice assistants in the United States showed that 28% used this technology multiple times a day, while 13% used voice assistants two to three times a week. Even though 37% of respondents were non-users, it's clear this tech use is growing.
Many people use voice assistants to search for their needs through their smartphones. Healthcare providers and practitioners should never overlook the power of voice search and the questions patients ask. Try to integrate these questions into your content strategy.
Consider the questions your clients ask as they search for your business. These questions will inspire you to create content that will quickly engage your clients. Here are a few tips.
Fit conversational keywords to your content. Avoid vague and short keywords because these won't complement SEO.
Create an FAQ section to provide the answers to your client's top questions.
Optimize your Google My Business profile to tell Google that you offer relevant search results to your clients.
Use featured snippets on your site to help people discover what they are looking for. But remember, only one result with a featured snippet will be read out, not a choice of results.
Consider multilingual content to reach a larger audience, expand your reach, and offer the best solutions.
3. Develop Relevant Landing Pages
Everything should be relevant, to the point, and updated, from your meta descriptions to your landing page content. As a healthcare practitioner, you should create content that promotes your expertise and the services you offer.
You may have separate pages for every service; ensure each page contains information such as a description, benefits, and pros and cons. These pages have everything your patients and prospective patients need to make an intelligent, thoughtful decision. Here are a few strategies to create the most engaging and relevant landing pages.
Use benefit-focused headlines. Briefly say how your information will help.
Include a relevant image that shows your offer, product, or service.
Add an attractive and clear call-to-action to tell people what to do next.
Create engaging and original content. Originality shows your authority and expertise.
Include trust signals to improve security and reduce feelings of risk. These could be symbols, messages, or icons that promote trust in your service.
4. Focus on Actionable Content
Your patients need more than just information in a health emergency or crisis. They are looking for empathy, someone who knows what they need. You can help your patients by creating content focusing on actionable information they can easily understand.
Creating actionable content means providing the most current, reliable, and valuable information. It's also about formatting your content so it's easier to read and understand. Consider these strategies to craft your healthcare content.
Use subheadings and bullet points to make your content scannable.
Include visual content, such as infographics, images, and videos, to help your patients easily remember information.
Avoid ads, as these can divert your patient's attention.
Explain what your patients will do. If this is a home remedy or a treatment, enumerate the steps.
Provide answers to the most common issues and questions.
Include quotes from experts and personalities in your niche.
Refer to real-life examples to establish trust.
5. Include Patient Feedback

Patients searching for answers to their health issues want to know what others did in the same situation. B2C customers may want to know, "Did the treatment work?"  "Were there side effects?" or "What can you say about this hospital's facilities?" B2B clients may ask, "How long did product research take?" or "Does the company adhere to HIPAA regulations?"
Patient feedback about your healthcare services and products will help your future clients make intelligent decisions. Customer feedback also points out improvement; considering patient feedback will make them feel valued and involved.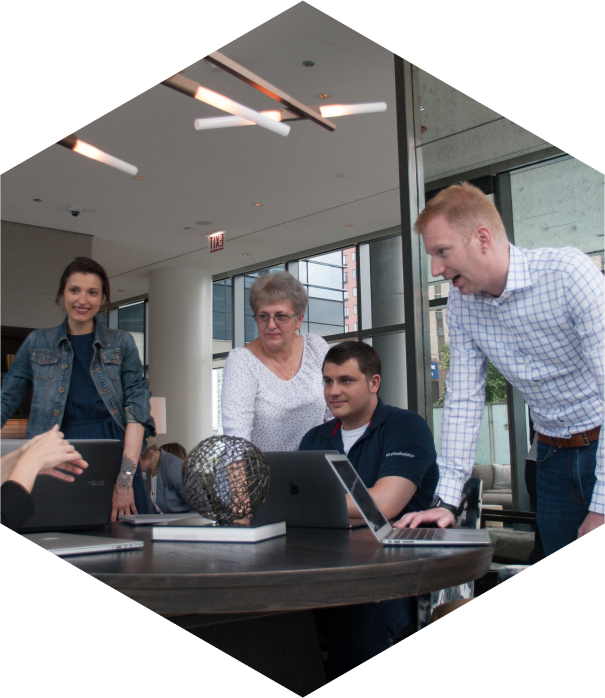 How Can We Help?

Fill out the short form below or call us at:



(888) 846-5382
Use an online questionnaire you can send through SMS or email to collect patient feedback. Consider these strategies to gather and use patient feedback in your content marketing strategy.
Allow reviews on your website. Use a customer feedback form and lead your patients to this page at the end of your content.
Use polls and surveys to ask specific questions about your service or product.
Look for reviews about your business or practice from third-party websites.
Feature testimonials and positive reviews on your website.
Reply to negative comments and take this as a way to redeem yourself.
6. Create a Mobile-Friendly Website
People use mobile devices more and more frequently to search the internet, and finding answers to healthcare questions is part of that. A parent will use their smartphone to look for fever remedies or how to deal with a child's upset stomach. Meanwhile, a dentist will look for information about new equipment they can use at their clinic.
Because people depend on their smartphones and other mobile devices for information, you must optimize your website to work on a mobile device. A mobile-friendly website is not just about the content – visual and technical elements are meaningful, too.
Test your website using Google Mobile-Friendly Tool to find specific areas that need improvement.
Break your content into smaller blocks and use bulleted or numbered points as much as possible.
Avoid annoying plug-ins, compress your images, and minify codes to save loading times.
7. Add Creativity
The differences between B2B and B2C marketing are significant. But do you agree that B2B advertising is boring compared to B2C advertising? Adding some creativity to your content can help improve both your B2B marketing and your B2C advertising.
Be open-minded and experiment with various forms of content in channels like videos, podcasts, and social media platforms. You may improve your long-form content using expert quotes, creative writing, infographics, and illustrations. Here are more strategies to promote creativity in your content.
Get inspiration from holidays, special occasions, and events.
Create humorous content to engage your audience
Place your audience at the forefront. Feed their curiosity and craft content around them.
Develop content that gives users helpful information.
Use a conversational approach to content marketing.
Summing Up
Whether you're a B2B or B2C company, create a successful content marketing strategy by considering the ideas above. Match B2C or B2B content with your meta description, pay attention to customer questions, develop relevant landing pages, and use actionable content. Using feedback and promoting mobile-friendliness are also parts of a successful strategy.
A well-developed content strategy will help you achieve your healthcare B2B and B2C marketing goals. Find out more about B2B and B2C marketing. Contact Digital Authority Partners today.