In the age of the internet, most people are going to take a look at your website before they even visit your physical location.
There are costs and benefits to that, but by making your website stand out, you can take full advantage of the internet for advertising purposes. 
Some of the best websites we've ever seen are simple, pretty-looking sites with high functionality. In other words, they're easy-to-use, aesthetically pleasing, and know exactly what the viewer wants. 
Let's take a look at 5 of the best San Diego restaurant websites, and what makes them stand out. These sites aren't listed in any particular order, yet each one of them has something unique that makes it stand out. 
---
To learn how Digital Authority Partners can create a standout website for you, watch this video!
---
Galaxy Taco does everything right. From their images to their brand story, the website is top of the line. They have a very unique brand name which allows them to do almost anything with their branding. They incorporate fun colors with a more professional mission: they want to nail the details and make your experience truly great. 
The best part of the site is the image variety along with the condensed brand story and mission on the homepage. Most viewers will just click through, looking for the menu (which is easily accessible) or looking to order online. But for the visitors who want to know a little more about the restaurant before ordering, they get to read a brand story that's all about the customer. 
Finally, their catchphrase and slogan match the brand's personality. "Comer Awesome!" means Eat Awesome in English, and it totally matches the fun, vibrant environment this restaurant embodies. What makes the site one of the best is that they're able to display high-quality dining without making it stuffy or formal. 
At Dija Mara, they're champions of aesthetics. A seamless, sleek design really goes a long way in the restaurant business. What stands out to us are the animations on the site. They're very interactive, and make the whole experience of the website a lot better. Remember, though, that animations can slow your site speed and decrease your domain authority. If you're facing similar problems, our San Diego Web Development Agency may be for you.
The Dija Mara site is really easy to navigate, as well. If you know what you're looking for, you'll be able to get to the page you want in seconds. The address and phone number are listed right there on the homepage, and the menu is easily seen in the top right corner. And if you don't know what you're looking for, you're greeted by tens of high-quality, custom images of their cuisine. 
One thing Dija Mara could improve upon is their condensed brand story. It's more about the restaurant than its mission. Typically, your brand story should include both but focus more on the mission because it relates directly to your potential customers. 
When you first visit the George's At The Cove website, you're greeted by a highly-engaging view of their restaurant shot from a drone. If you haven't noticed yet, the images on your homepages matter a lot. What made this website stand out was its value proposition. They piggybacked onto the trend of COVID. Since all restaurants in San Diego were closed for dining-in, the first thing you're greeted by is a message in all-caps, yet a friendly font, saying "Your table is ready." We almost scheduled a reservation after reading that…
Additionally, they were voted one of San Diego's best restaurants and they have no shame in hiding it, and why should they? From the homepage, you can easily access menus, galleries, and what makes them unique. Clearly, it's the views from the rooftop, the environment of the restaurant, and the high-quality food. This article talks more about the attractions near the restaurant as well.
Similar to other restaurants on the list, Cori's site is easy to navigate, very responsive, and includes a variety of high-quality images displaying the food and restaurant. Notice a pattern? 
Except there's something Cori does differently that makes their website eons above the others; using social proof. Any restaurant can use social proof to their advantage, like adding Facebook or Google reviews right onto their site. Cori doesn't even do that, though. They've won awards from various magazines and competitions where they've tested their food. All of the logos are right there for a viewer to see the second they scroll down. 
How much more likely would you be to visit their restaurant if you saw they were the literal pasta world champion? Remember, your restaurant doesn't need to be a world champion to include social proof. As long as it's real people, real customers with real experiences, social proof can only help.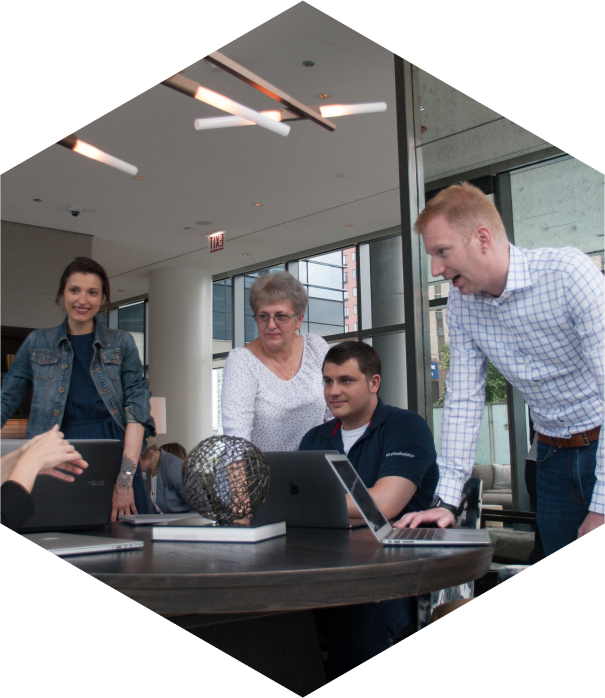 How Can We Help?

Fill out the short form below or call us at:



(888) 846-5382
Additionally, we like that they explain their name in the brand story. It somewhat focuses on the customer but covers the culinary processes too. If your restaurant is looking to better leverage your site like Cori, check out our San Diego Software Development Agency.
Wayfarer Bread & Pastry's website is the perfect example of how simple can go a long way. Their high-quality images and seamless design do the heavy lifting when someone visits their site. Iteratively, that's what is most important when it comes to designing your website; however, if you want to stand out and become one of the top performers in San Diego or any area, you'll need to use some of the best practices listed in this article. (Check below for a bulleted summary) 
If you're looking for a team of experts to revamp your digital marketing, (including your website) check out our San Diego Digital Agency.
Also, if you're looking for the best hotel restaurants in San Diego, Michelle Gross provides an excellent description in this article.
Key components to an effective restaurant website:
Simple, easy-to-navigate design

High text-background contrast

High-quality, unique images with a lot of variety

Social proof

Condensed brand story on your homepage with a longer version on your about page

Optimize your website for mobile view