An SEO agency has the tools and know-how to help your business flourish online. They do not simply make cosmetic tweaks to your website. They provide a range of services to address your business' needs, such as research, marketing, and web design, all to boost rankings and your company's online visibility.
This guide outlines:
Three reasons why hiring an SEO consultant benefits your small business
Three major applications of search engine optimization (SEO)
There's a lot to discuss, so get ready to take notes.
Let's go!
---
Want to learn more about the Digital Authority Partners approach to SEO? Watch this video!
---
3 Reasons To Hire an SEO Consultant
As mentioned above, you have many reasons to work with an SEO agency or consultant. However, it is especially applicable if you already know what service you need or what you lack in optimization—more on this later.
For now, let us talk about three advantages you gain from hiring a consultant:
     1. Benefit From Their Expertise
Selecting the right SEO agency or consultant depends on several factors, including size, transparency, and pricing. However, their level of expertise is the most vital.
Knowing the best and most effective approach to boosting your website's ranking on search engine results pages (SERPs) is vital to getting the job done. Part of that is understanding your customer's needs. Another is helping the customer identify where their website should improve.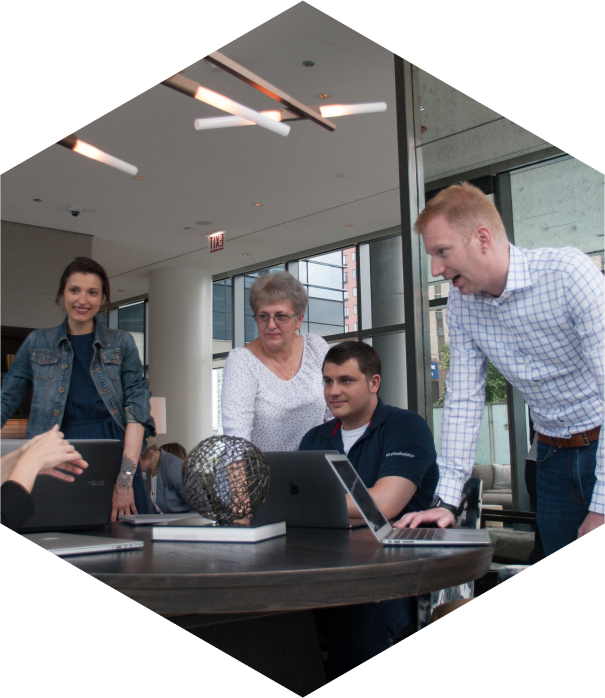 How Can We Help?

Fill out the short form below or call us at:



(888) 846-5382
In other words, the SEO consultant leads the building of your website and content strategy, including the following:
Market, competitor, and keyword research
Setting key performance indicators (KPIs)
Tracking and analyzing progress
     2. Gain Vital Market Information
As mentioned above, research is integral to a good strategy. Information directs what is best for optimizing your website and how to do it, whether through content, marketing, or link building.
An SEO consultant knows how to gather and analyze data relevant to your business needs.
Market research helps you identify your target audience. It also enables you to understand how to serve them best, which is necessary for growing your business.
Competitive analysis helps you find market gaps you can use to develop unique content, products, and services. By providing solutions, you bring customers to your business.
Keyword research is essential to creating digital content that draws attention and makes your business stand out online. Local keywords are especially important.
     3. Employ Paid Tools and Apps
An SEO agency invests in valuable tools and resources that help them help clients. That makes outsourcing your SEO needs all the more beneficial and cost-effective.
These tools' premium features elevate data, keyword, and content quality to a level you cannot achieve through free software alone. The same tools are available for businesses and individuals, and they are costly. They are not worth the investment unless you need them in your day-to-day activities.
Rather than paying for tools your business does not need, partner with an SEO consultant who already has access to them and uses them effectively.
3 Types of SEO Your Business Needs
Although SEO comes in many forms and serves many purposes, some are definitely more important than others. For example, even if your business appears in local searches due to SEO, the on-site experience still matters greatly.
Below are the three basic types of SEO that all websites and businesses need.
     1. On-Page SEO – Prioritizing High-Quality Content
An on-page SEO strategy deals with all the elements that you can directly influence when creating content for your website. Essentially, this is what you need when you want to make the best impression on customers and visitors alike.
It includes everything your customers see on a web page, such as:
Keywords
Headlines
Content
Web Page URL
Internal Links
External Links
Images
It is best to hire an on-page SEO consultant, if:
Your content is not reaching the right audience.
You feel your website posts could be better.
Headlines are less effective than you want.
Visitors get 404 errors when opening links.
Your content is text-heavy and monotonous.
Solutions to the above issues include:
Market research
Keyword research
Using SEO headlines
Fixing broken links
Crafting infographics
     2. Off-Page SEO – A Way To Connect and Promote
Off-page SEO improves SERP ranking through a combination of marketing and networking. It works by directing traffic to your website from multiple outside sources. Posting on other websites and partnering with influencers fall under this segment of SEO.
It includes everything outside your website that affects your SERP ranking, such as:
Brand building
Link building
Social media marketing
It is best to hire an off-page SEO consultant if:
You feel that your business needs to be more recognizable and memorable.
You want to expand your business network and build online relationships.
Cultivating brand awareness on other platforms is a primary goal for you.
Solutions to the above issues include:
Improving your website's expertise, authority, and trustworthiness (E-A-T) rating.
Sharing your knowledge by appearing on podcasts and writing guest blogs.
Collaborating with others on content ideas and cross-promotion on different platforms.
Good public relation for both sides is critical for link building to pay off. Make sure you and your SEO agency follow due diligence to ensure you do not partner with problematic brands.
     3. Technical SEO – Providing Good User Experience
Modifying backend elements requires specialized skill because the slightest miscalculation can cause your website to experience errors. An expert in technical SEO helps increase traffic by improving the usability and feel of your website.
It includes elements that affect the user experience (UX), such as:
Crawlability and indexability
Broken and dead links
Website security
Poor navigation
Ineffective search function
Slow loading time
Inadequate user interface
It is best to hire an off-page SEO consultant if:
Users report difficulty or frustration with your business or company website.
You want to improve your website's security to ease customer concerns.
Poor web design causes high bounce rates and hurts your SERP ranking.
Solutions to the above issues include:
Diagnosing and improving deficient user elements on your website.
Installing a secure socket layers (SSL) certificate to protect site visitors.
Focusing on plug-ins and features to help customers use your website.
Summing Up
Partnering with an SEO agency is the right choice for small businesses. It is especially true for those who want to improve their website and content strategy. It saves time, effort, and resources while providing benefits that they could not get by doing SEO themselves.
With this guide, you can confidently discuss problems and solutions with an SEO consultant. Contact us today to work with our team of experts to get your website on track for success.