For patients to find your drug rehab center, lead them first to your website. To ensure they find your services, you need an adequate drug rehab SEO strategy. There are five steps to building a solid strategy:
Search subject relevant keywords
Create content using E-E-A-T
Apply on-page, off-page, and technical SEO
Optimize your Google My Business
Manage your SEO
A well-developed SEO strategy will bring your center closer to your customers. If you're ready to create a better optimization strategy, then let's go!
What Is Drug Rehab SEO?
Drug rehab SEO is a strategy to help drug rehab center websites rank higher in search engine results pages (SERPs). A drug rehab site that's on top of the SERPs enjoys more attention and more traffic.
Patients turn to search engines like Google and Bing to look for answers about health issues. When it comes to topics related to drug addiction and drug rehab, Google Trends reveals a steady interest for the past 12 months.
The steady popularity of these topics shows the importance of creating a well-developed SEO strategy to boost your rankings on the SERPs. You'll be delivering updated drug rehabilitation information and presenting services. Let's dive into the five steps to creating a solid optimization strategy.
7 Steps To Create a Solid SEO Strategy for Drug Rehabs
A well-crafted SEO strategy helps promote your drug rehab business online. Your website visitors may then decide to visit your rehab center. Below are five steps to follow for your drug rehab SEO strategy.
     1. Search for Relevant Keywords
Every successful SEO strategy starts with thorough keyword research. Good research reveals valuable data vital to evaluating what your target clients are looking for and how many are searching.
Start by listing the essential topics related to your business. Consider the issues you want to be ranked for. Try topics like "inpatient drug rehab," "drug rehab facilities," "teen drug rehab," or "drug rehab program."
Create topic buckets to group your keywords according to audience intent. You could have a bucket for those in search of drug rehab centers near their area or for drug rehab facility employment.
Consider these strategies to improve your keyword research further.
Use keyword research tools like Google Keyword Planner, Ahrefs Keyword Explorer, or Semrush.
Check Google's related search results to look for relevant keyword suggestions. Scroll to the bottom of the SERP to find related searches.
Consider keyword relevance, which Google uses to rank content. Your content must be the best and must meet your audience's needs.
Select keywords with high search volume because these are what people primarily search for. A search volume of at least 100 can already help your web pages compete better in the SERPs. Of course, you can go higher.
Opt for a combination of short and long-tail keywords to improve conversion.
     2. Create Content With E-E-A-T
Now, create content using the relevant keywords you gathered. Making the best content for a drug rehab site is about providing your patients and clients with E-E-A-T content.
E-E-A-T stands for Experience, Expertise, Authoritativeness, and Trustworthiness. These are essential guidelines for marketers and are included in Google's algorithm. It is part of the Search Quality Evaluator Guidelines. Content that checks with E-E-A-T, ranks higher on SERPs.
Here are tips to create content with E-E-A-T.
Add an "About Us"  or author pages to introduce your company and experts to your website visitors. These pages let you showcase expertise, authority, and trustworthiness.
Collaborate with experts in creating the best content for drug rehabilitation.
Be clear about your purpose by using titles and headings that are easy to understand.
Check stats, dead links, best practices, etc., to ensure you have updated content.
Link to trusted sources like studies and research to back your content.
     3. Apply On-Page SEO
On-page SEO means optimizing elements on your website or factors that you can control. These include content, title tags, URLs, and internal links. Consider the following when optimizing on-page elements:
Start with an on-page SEO audit to check your site's strengths and weaknesses.
Update your meta descriptions, titles, URLs, etc. and your keywords.
Use a mix of text, video, or image content.
Use keywords in your content but don't stuff them in one paragraph or section, Instead, spread them across your content.
Get help from a site developer to improve how your pages look on mobile devices.
     4. Enhance Technical SEO
Technical SEO means optimizing the technical side of your website to improve ranking in SERP. There are various ways to promote technical SEO: improving website loading speed and increasing site crawlability are some of the most important. The idea is to make sure your site visitors will get a good experience on your pages.
Here are some tips:
Ensure your website is mobile-friendly by improving web design and using a responsive layout.
Add an XML sitemap, a text file that details all your web pages and URLs. Ask a web developer to help you with this.
Improve site speed by using a better hosting service, reducing plugins, adjusting image sizes, and implementing website caching.
Use SSL to secure information. It provides privacy and enhances data integrity. You can get SSL certificates for free, and they work on all browsers.
Reduce the use of plugins. They tend to slow down page loading.
     5. Extend Off-Page SEO
Off-page SEO involves optimization activities done outside your website to improve your rankings. It promotes website recognition and domain authority.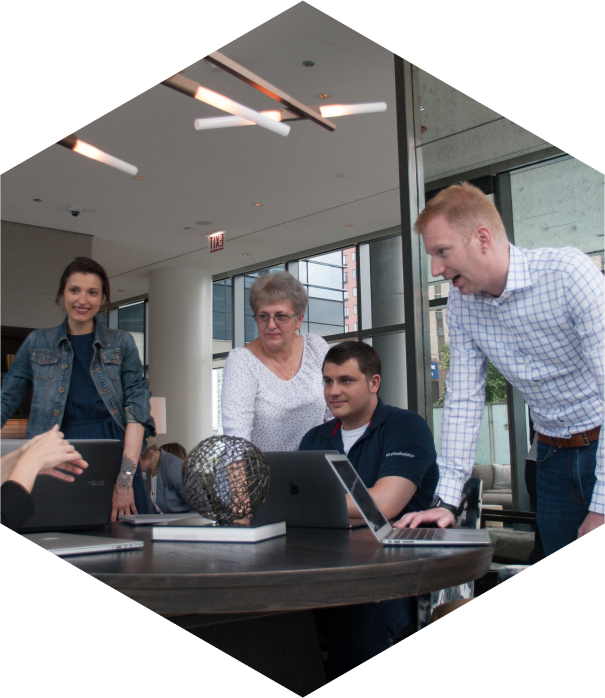 How Can We Help?

Fill out the short form below or call us at:



(888) 846-5382
There are various off-page SEO activities, but the most common is backlink or inbound link building. As more sites link to your content, your credibility increases and the better you rank in the SERP.
Backlinking is one of the top Google ranking factors. There are many ways to create backlinks. You can ask experts in drug rehab to link to your pages. You can also write and publish guest posts on other websites with links pointing to your pages.
Entice others to link to your pages with these tips:
Create relationships among trustworthy people in your industry and provide them with high-quality content that they can trust.
Start your blog to support your content and show your expertise in the industry.
Use social media marketing strategies to promote your content to your target audience. Of course, include links to your pages
Join local listings for better chances to be found by people in need of your service.
     6. Optimize Your Google My Business Profile
Google My Business (GMB) gives you a free profile in Google listings. It connects to Google Maps, so your clients can easily find your drug rehab center if they decide to drop by.
A GMB profile shows your business name, address, and phone number. It also lists essential details about your business, like your office hours, website links, photos, videos, and reviews.
A short but concise business description helps your audience understand your business and the products or services you offer. Optimize your GMB with the following tips.
Complete your profile. A profile that has all the important details is 70% more likely to be checked out by people.
Verify your drug rehab location. Doing so helps increase your chance of showing up on Google Maps and search.
Update your profile with real photos and videos. Add your logo and photos of your office, facilities, staff, parking area, etc.
Create a concise profile using your keywords. Use relevant keywords and use them naturally in your description.
Help your audience by encouraging Q and A. This allows your audience to ask and answer questions about your business. This is found in the knowledge panel of your GMB listing or profile.
     7. Manage Your SEO
Results from your SEO efforts may take time to show, but you don't have to worry. You can guarantee great results if you manage and update your SEO strategies. It won't be long until you're one of the top in your SERPs. Here are strategies to update and maintain your site's SEO.
Regularly update your content. Remember, Google is looking for fresh, high-quality content.
Add new photos and videos, and update your content.
Consider improving your site speed to improve your bounce rate and customer experience.
Build links using natural methods. Expanding your links too quickly may look suspicious to Google.
Promote your social media presence by using social buttons on your content, call-to-actions, and user-generated content.
Summing Up
If done correctly, SEO can bring your website to the top of the SERP. Start by searching for relevant keywords. Then create relevant content, use on-page, off-page, and technical SEO, optimize your GMB profile, and maintain your SEO activities.
These activities help you reach more people needing professional drug rehab services.
Do you want to know how SEO can help your business? Contact Digital Authority Partners today, and let's start!