So you want to measure if the amount you have invested in search engine optimization (SEO) is all worth it?
Getting what you have invested for is crucial, especially if you have business partners and they are checking out if the company is gaining profits or not. Plus, if you are the chief executive officer (CEO), you will need to prepare their profit shares.
It is even more challenging because, during this pandemic, most of the business processes were conducted online, including marketing campaigns, selling, and payment receiving. So how will you determine if the company is gaining from SEO efforts?
The answer comes by computing the gain from investment, minus the cost of investment, divided by the cost of investment. The result will be your return of investment (ROI).
The formula for computing the ROI looks like this:
Gain from Investment - Cost of Investment
-----------------------------------------------------------   = ROI
---
Want to learn more about the Digital Authority Partners approach to SEO? Watch this video!
---
Cost of Investment
If you need a detailed and technical SEO ROI report, you can consult a Las Vegas SEO Agency to help you evaluate your internet marketing campaigns. 
Revenue
Before you compute the gain from investment, you will need to consider computing the revenue, expense, and net profit, so you can get a clear picture of how your business is performing.
To get the revenue, you must multiply the number of items sold with the average price.
The formula for computing the revenue is:
Quantity Sold x Average Price= Revenue
Expense
To get the expense, you will need to add all of the things that help operate the business such as rent cost, rent of machineries, personnel payroll, insurance, utilities, and marketing and advertising. Take note that the cost of goods sold (COGS) is usually computed separately even though it is an expense.
The formula for expense can be:
Cost of Rent + Rent of Machineries + Personnel Payroll + Insurance + Utilities + Marketing and Advertising= Expense
Net Profit
To get the net profit, you will need to subtract the expense from revenue.
The formula for net profit is:
Revenue - Expense = Net Profit 
After getting the net profit, you now have a basic overview of how your business is performing.
This gives you a heads-up whether your business is healthy or needs a lot of assistance to boost its sales. It gives you an overview on which aspect of your business is in good direction and which aspect is not. Having this basic information will help you check other parts of the business operations.
One of the major departments in your business is internet marketing, which has been in demand nowadays as a response to the challenges of the Covid-19 pandemic. Almost all of the business operations nowadays are online, such as administration, finance, production (mostly for information technology-based companies), marketing, advertising, and sales. Because of this major change, it is a must, now, that you review how your digital operations are performing.
A big part of marketing is internet-marketing search engine optimization (SEO). SEO allows your business website to be visible in search engines, and it helps your site connect to users and partners. 
SEO is the gateway for connecting to your target market and paves the way for increased sales through interactive campaigns and engaging content that leads to the payment page of your website. 
SEO is one of the most useful tools you can use nowadays to drive traffic to your social media sites and receive immediate inquiries and online payments. SEO is a vital component of your internet marketing department, and you want to keep up its progress through regular monitoring.
Return of Investment (ROI)
To specify how your internet efforts are reaping fruit, you may want to compute for the ROI.
One of the most-used strategies in internet marketing is SEO, and you can get the ROI for SEO, again, by subtracting the cost of investment from the gain of an investment divided by the cost of investment.
To get the gain from investment, you may seek technical assistance from Google Analytics. You will have to set up the conversion tracking so you can see the progress of your campaigns.
If you have an e-commerce site, you can set up your e-commerce tracking.
To start extracting data from your e-commerce tracking, go to the e-commerce overview tab. Here you will see the e-commerce overview, which lists the e-commerce conversion rate, revenue, number of transactions, average order value, quantity, and number of unique purchases.
This information will help you determine if your SEO campaigns are receiving enough engagement to conversion ratio. Plus, you can determine if the amount you have spent on the SEO is reaping profits. You will also see in the report the robustness of sales through the number of transactions, the average amount that people spend on your product, and if there are special purchases.
If your business is into services, just replace the variables and you can get the results. You can assign a dollar value for some entries, so you can still get a quantitative computation result. You can even assess the SEO leads generation campaign by assigning a dollar value for each effort, and then letting the application compute the overall SEO ROI.
If you want to know how other SEO strategies have helped close the sales and how many stages have occurred before the purchase, go to the conversions tab. Here, it lists the different channels, or strategies, that you have conducted, and it gives you the number of conversions, conversion rate, and conversion value.
ROI is usually a result of the unified efforts of the SEO team and the other departments. A viral content that reaps lots of engagements and conversions may be due to a creative employee who has contributed to the production of the video. 
A usual scenario is when a user encounters an interesting social media post, visits the site, then goes back later on to the main website to make the purchase. The process went through the viral content first, then to the website. The actual purchase happened when the customer typed the URL and proceeded to the payment page. 
You might think it is a direct sale, but it is a combined effort of social media optimization and web page optimization. In the Google Analytics application, you can see the movement progress of the user, a percentage rate of their return visit counts for the process they went through before making the actual purchase. You can check the multichannel funnel to see how your various SEO internet marketing campaigns are performing.  
After knowing these things, you might ask, when is it best to evaluate the ROI? The answer will be in the ninth month. 
Nine months is a good span of time to see a significant result. Nine months is sufficient to allow the SEO campaigns to penetrate through their target market. 
Depending on the nature of your product or service, as well as the internal processes of your business, purchase decision-making among customers and clients may take time. 
If your business is fully ready, then the customer or client usually has the confidence to purchase from you. This can be shown on the payment options that you have when a potential buyer asks. If the potential customer has only a credit card to pay for the product or service, but your payment gateway is not yet ready, then you lose the sales opportunity. 
From the nine months that you are working on improving the operations and the internet marketing campaigns, you can extract significant data that can evaluate how well your business is performing in terms of its SEO ROI.  
Remember to set reasonable SEO ROI targets. Start with a realistic goal and move to higher ones as you develop your skills in managing your business.
Explore more ways of making your content more interesting and interactive through personalized and customized messaging, mini-games that are powered by artificial intelligence, and videos with augmented reality and virtual reality features.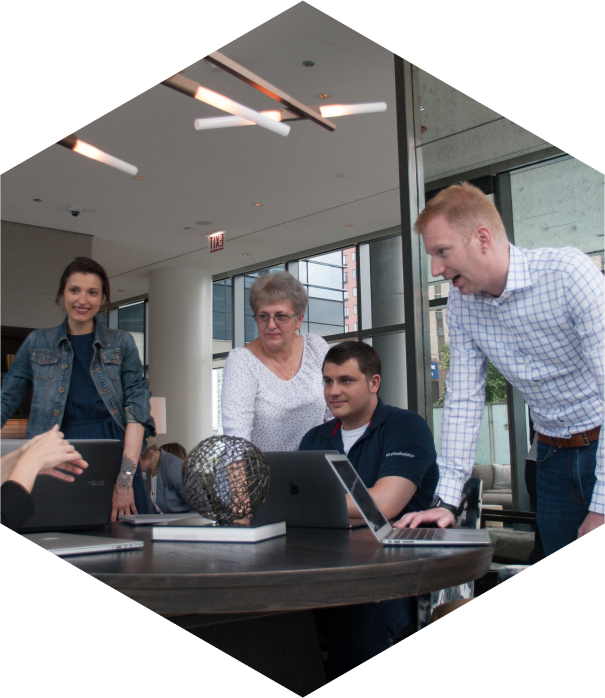 How Can We Help?

Fill out the short form below or call us at:



(888) 846-5382
Some more website and social media technologies that you want to add to your internet marketing revamp are the use of 5G in your video content, improving the mobile responsive design, enhancing the user interface (UI) and user experience (UX) designs, and integrating artificial intelligence in live chat support.
The best way to get to your desired ROI is to start something new today. Consult an SEO expert today to jumpstart with your SEO audit and ROI evaluation. A full internet marketing agency can help you implement innovative SEO campaigns that can boost your business profits.