Being excited about your website is no reason to initiate a medical SEO campaign with no defined strategy. You'd be rushing things, overlooking critical factors like funds and content planning.
SEO is no walk in the park. You can't just chuck in any material you like and expect to drive traffic to your site. It takes time and involves a sequence of actions from keyword research to planning, data analysis, and adjusting strategies until you weed out what doesn't work and leverage what works.
---
Watch this video to learn more about the Digital Authority Partners approach to Medical SEO!
---
Avoid the following common errors in setting up medical SEO.
1. Writing Thin Content
Low word count and copy-pasted content are referred to as thin content.
Some eCommerce site owners cram to finish their content and resort to writing few words. Often, the same text appears on multiple product description pages. Copy-pasted text on multiple pages does not sit well with search engines.
Duplicate content does not reflect the quality standards that most search engines demand. When you keep such content on your web pages, search engines lower your SEO score and reduce your page rank. Search engines prefer original and substantial content on each page of a website.
One fix for duplicate and thin content is to group items per style instead of having separate pages for each color and size. Feature one style per page and write unique content for that item. Have a photo gallery on the same page showcasing the color options for that style. Then include a drop-down menu for available sizes.
2. Lacking Video Conferencing Features
Another major medical SEO mistake is not prioritizing video conferencing integration. When a website visitor inquires about video consultation, you will be caught unprepared. This is what some medical practitioners experienced when the pandemic broke.
Many doctors and healthcare providers learned the value of having a video conferencing tool on their website once the pandemic broke. However, most of them didn't have such a feature on their sites and had to jam it in during the pandemic's peak.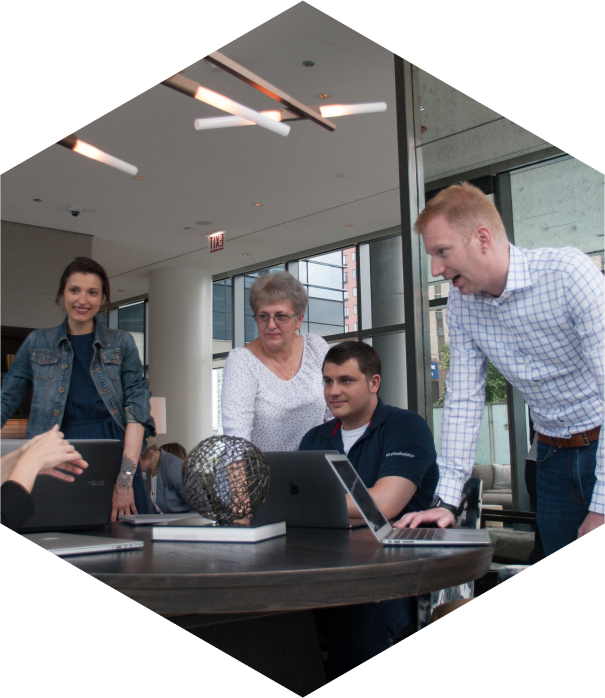 How Can We Help?

Fill out the short form below or call us at:



(888) 846-5382
Include a video conferencing or telehealth capability early on and advertise it with the SEO.
With these features, arranging patient visits and virtual consultations become simple. You won't be concerned if the government declares another lockdown because your patients can still consult with you online.
It's never too late to add video conference. In fact, you should still do so even with the pandemic coming to an end. Statista reports that the revenue in online doctor consultations is about to reach 23 billion US dollars in 2022. Get a share of the online consultation market by leveraging video conferencing.
3. No Online Payment System
 
Offering services online without a payment gateway could be futile to your practice. You'd be giving lengthy instructions to patients on how to send consultation fees. You'll be inconveniencing your patients and yourself.
Worse, with such an inconvenience, you could get negative feedback on your site. That could harm your website's reputation and your site's chance to perform better on the search engine results page (SERP).
There's no other way to go about this problem but to integrate an online payment system into your site. A payment gateway that accepts credit cards and various digital payment options help you provide a full-service virtual clinic.
Just make sure your payment gateway is secured. Statista reports that 74% of online consumers prefer a layer of fraud protection, data privacy, and secured transaction on a website when paying for more than $520. Your secure online payment system helps you create a positive user experience
A good user experience could get you positive reviews. Best of all, your happy clients may even share and promote your service. All these could help boost your page ranking.
4. Not Optimizing for Conversion
When you don't know what you want your site visitors to do or how to get them to do what you want, you lose potential clients. When optimizing your pages, it is critical to keep conversion in mind.
SEO campaigns entail continuous activities on and off your website. Such activities could include frequent publishing of blogs, updating of service pages, sharing of content, and backlinking. But for these to be successful, it must be clear to you what you want people to do once they visit your page.
Your conversion does not necessarily have to be a sale. It could be a subscription to your newsletter or to a page. Simply put, conversion is what your want your visitors to do ultimately.
Create a landing page that targets your conversion goal. If you want people to book a consultation, your landing page should explain the process and rewards. Add a "Book Now" button or a booking form. Try to give discounts as much as possible. No additional service or campaign should be listed on this page. Remember, one landing page, one campaign.
5. Not Improving Bounce Rate
When users cannot find what they are looking for on your website, they leave—they bounce. A high bounce rate tells Google that your page is not providing searchers with what they need. If this occurs frequently, you will lose domain authority. It then becomes difficult for your pages to rank in the SERPs. You eventually lose traffic to your website, too.
Keep your reader interested and engaged. Your bounce rate decreases when visitors stay on your pages for an extended period and take action. It would be beneficial to have informative medical content paired with calls to action.
Content that is both informative and authoritative gives the impression that you are an expert in your field. Visitors believe they will gain so much from your content that they will return to your site or share it with others. Search engines love this and reward you for it.
A call-to-action, of course, instructs your reader to take action. You can include links to discount pages, subscription buttons, and even "Call Now" buttons. The more actions your visitors do, the more you can lower your bounce rate. As such, you could rank well in the SERP, get more traffic into your pages, gather leads, and eventually, conversions.
Final Words
While there are remedies to these common errors in setting up medical SEO, it's still best to stir away from them. Make sure your objectives are clear at the onset of your medical SEO campaign. This way, you stay on top of your game.
Keep in mind the basic things about your website: be responsive, relevant, and convenient while providing excellent medical care. Your patient's welfare is king.