In 2023, consumers are more savvy and aware than ever that they are being marketed to, especially online. Paid ads and promotions for products and services are so ubiquitous today that more and more consumers are passing over that type of marketing without giving it a second thought. This is why content marketing is a digital strategy for law firms and other white-collar businesses that is becoming more popular all the time.
Content marketing for law firms is a strategy that utilizes blog posts, articles, videos, social media posts, and more to attract consumers to a firm and give them confidence that your law firm is a trusted leader in the field. It is something that takes time, effort, and a focused strategy but doesn't come with a lot of the costs that traditional advertising and marketing do. The content can also be evergreen and exponential, so the more you create over time, the better it works for you.
When most people think of law firm marketing, the image that comes to mind is a lawyer on a billboard or a TV screen loudly imploring people to call some version of a 1-800-LAWSUIT telephone hotline. Content marketing for law firms can be much more subtle, much less cliché, and far more effective when executed correctly.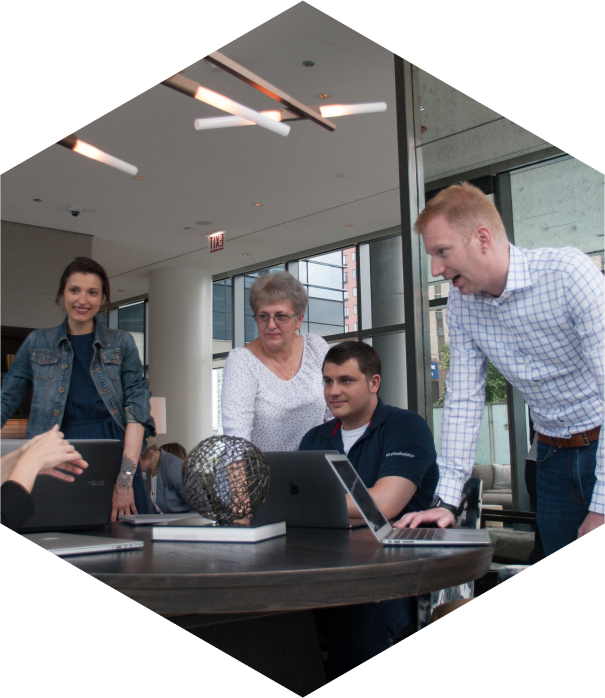 How Can We Help?

Fill out the short form below or call us at:



(888) 846-5382
Here we will go through everything you need to know about creating a digital strategy for law firms and creating the law firm content marketing that goes with it. We'll review what content marketing is and why it is important, who the content marketing is for, how to build a foundation for your content marketing, how to create the right content, and much more. Here is your complete guide to content marketing for law firms in 2023.
---
We're the top B2B Content Marketing Agency in America. Watch the video below to learn why.
---
What Is Content Marketing and Why Is Content Marketing for Law Firms Important?
Content marketing is a major buzzword in the marketing world in 2023, but what does it really mean? Here we will go over exactly what content marketing is (and what it isn't) and discuss why this form of marketing is so important to many businesses, especially white-collar, service-oriented businesses such as law firms.  
What Is Content Marketing? 
Content marketing is the practice of creating useful, engaging, free content aimed at a specific online audience. There are several goals of content marketing and the specific goals may vary based on both the organization doing the content marketing and the audience it is directed to.
Successful content marketing should fulfill at least one or all of the following goals to be effective. It should:
increase brand awareness, 

establish thought leadership and expertise, 

create an online community, and 

generate leads and, ultimately, sales or new clients. 
The best content marketing will help an organization achieve all of these goals.
The content itself will, again, vary but the general idea behind law firm content marketing is to publish content that will provide useful information to potential consumers. This differs from content that promotes your product, service, or brand, and from paid advertising. In content marketing, you have to give away something for free in order to get something valuable in return, which is a new business and new clients. 
Why Is Content Marketing for Law Firms Important?
Depending on the types of law practiced, a law firm will have different levels of ROI from traditional advertising such as print, mail, email, TV and radio, sponsorship, and other tried and true types of marketing. Content marketing for law firms is a great, innovative way to do what law firms need to do most from their marketing efforts, generate leads.
In addition to advertising, law firms have various other avenues to pursue leads through. They can use word of mouth, network at different trade events, or partner with other businesses for referrals. None of these options offer the wide reach and ROI that content marketing for law firms offers.
Law firm content marketing also provides organic search traffic which is more effective than paid search traffic. Paid search traffic gets you at the top of the search results page but is marked with an "AD" tag. With content marketing and SEO optimization, you can get your content on the top of search pages on their own, without committing additional money. 
A digital strategy for law firms that gets your content to the top of the page organically will deliver more web traffic as 2/3 or more of searchers generally skip down past the paid search results to the organic ones. And, of the 40% or so of e-commerce that comes from search engines, less than 5% of that is from paid ads. 
One more reason a content marketing strategy is important for law firms is that individuals and businesses are increasingly doing online research on firms they are considering working with before making an inquiry or signing a contract. Firms that provide useful content and establish themselves as an industry thought leaders have a leg up on the competition. Because of this, establishing a robust, authoritative, and trustworthy digital presence with content marketing is crucial.
Content Marketing for Law Firms Step 1: Understanding Your Audience
Before a law firm starts producing any content for an online audience, there is some work to do. Step number one in any digital strategy for law firms is understanding who the target audience is. Just because you don't have to fill out specific demographic information before starting a content marketing program doesn't mean that understanding your audience isn't just as, if not more, important, in a digital marketing campaign as it is in a traditional marketing campaign.   
     Understand your target client base
Like any form of marketing, understanding what motivates your target audience is important. Knowing who they are, what their challenges are, and the kind of services they look for to solve those issues must be the first step of any content marketing for law firms. 
In today's digital world, where clients can come from down the street or halfway around the globe, having a comprehensive understanding of the type of people you are marketing to is a must. To this end, we will discuss why this is more important in content marketing, how to create a buyer persona, and strategies to establish your target market.
     Why understanding your target audience is more important than ever
Right now, the biggest reason to spend time getting to know your online audience is because online search is quickly becoming one of the most important ways that people find businesses. Content marketing for law firms is designed to help companies do this.
Online search engines, specifically Google, are where consumers are going when they are considering purchasing products or services. In 2018, under 40% of buying decision searches started on Google. In 2023, that number is almost half of all searches.
In addition to consumer processes starting on Google, other Google search features have grown rapidly in recent years which has affected businesses. Things like searching businesses "near me," looking up businesses on Google Maps, and doing research into online Google reviews--all of these have exploded in the last half-decade. 
As you can see, identifying and understanding the people who are using these online resources to make purchasing decisions is so important online. 
     Creating a "buyer persona" 
One of the best ways to identify and understand your target audience is to create a buyer persona. A buyer persona means creating a semi-fictionalized depiction of what your core consumer looks like. What is their demographic information? What challenges do they face? What do they do for a living? What motivates them? What are they trying to achieve?
Answering these questions and using them to create a realized picture of who your content marketing is speaking to is a great way to start the process. This will help keep you on track, give your ideas, and allow you to regularly create content that connects with your audience. And that is a huge factor in content marketing.
Strategies To Find Your Target Audience
Now that you are sold on finding your target audience, how do you go about it? There are several different strategies and each one has its pluses, minuses, and specific value for different firms. Here are some of the most widely utilized strategies in the content marketing world to help identify key consumers for law firm content marketing.
Look at who your current clients are – chances are, your target demo looks much the same.

Conduct surveys – can be with existing clients or the public at large.

Use Google Analytics, Facebook Insights, etc. – these online tools will tell you a lot about who is already looking at your online content.

Learn from your best and worst content – find out what, if any content has already connected (or flopped) and find commonalities that relate to the audience.

Analyze competitors' target audience – look at who their content is aimed at, what keywords they use, or who follows them on social media and target the same.

Trial and error – create several buyer personas, test content for each, and see what gets the best response.
Why a Great Website is Crucial for Content Marketing for Law Firms
You can't have a great building without a strong structural foundation. You can't learn to read without knowing the alphabet as a foundation. And, you can't have amazing pizza without quality dough as the foundation.
The same principle applies to content marketing. You can't do great content marketing without having a website that provides a strong foundation. For this reason, we'll now talk about the processes for building a best-in-class website as a foundation for your content marketing efforts
Why the Website Is a Foundation for Your Content Marketing
Your website is the foundation of your business's digital presence. It should be user-friendly and inspire trust. Your website should also be what converts visitors into actual leads. This is important to think about when creating or updating your website because all the leads you generate with content marketing ultimately only matter if you turn them into clients.
On the flip side, a bad website can cost you dearly. Almost 90% of users will not return to a website after a bad experience. If your website is not offering a smooth user experience and directing users to the information they are looking for, you may lose them. That defeats the whole purpose of content marketing for law firms.
Your website should include the following: 
     1. Optimization for technical SEO
Technical SEO refers to the technical aspects of your site that allows it to be crawled or indexed by search engines. This type of SEO is the foundation for all other types of content-based SEO which, without it, won't do any good. 
It is a huge component of law firm content marketing because the whole idea of this form of marketing is to create content that shows up higher in organic search results to drive more traffic to your site and generate more leads and clients. When your technical SEO is bad or broken, the rest is a non-starter. 
An example of technical SEO issues includes things like slow page loading times. Did you know that 40% of users will abandon a page if it takes more than 3 seconds to load? Other examples are things like broken links, missing metadata, bad user experience (UX) or lack of accessibility.  
The main takeaway here is that you need to know that if it is difficult for Google to read your website from a technical perspective, your content will have a much more difficult time ranking highly and reaching an audience. 
     2. A smooth UX with a taxonomy that makes sense
UX is simply an abbreviation for "user experience." In web design, it refers to the design features of the site that make it easy for the user to navigate. Taxonomy is also about ease of navigation. It describes the way things are classified on your site. For example, having sections for blog posts, locations, services offered, and partner bios would be the taxonomy of a law firm site.
These are an important part of any site because of how quickly people will abandon a site if it is difficult or confusing to navigate. To boil all this down to its simplest components, people basically just want to be able to access what they are looking for easily. If you don't provide the UX and taxonomy to do this, your site and content will fail. 
     3. Detailed landing pages for each of the services you offer
Another thing that a law firm's website needs to include to provide a base for content marketing is landing pages for each service you offer. This will help ensure that potential clients searching for specific services will find your site.
Think about what services you offer and have a clear, detailed landing page with long-form content (3k words or more) that articulates your services. This will help you start to rank high in search results in all these different categories.
     4. Optimized to convert users into business
The last thing your site should include may be the most important piece of any digital strategy for law firms. This is the ability to turn site visitors into tangible business.
To do this, there are a few tools to implement. One is having analytics in place to track and help understand user behavior on your website. Another is having robust calls to action (CTAs). This will make it easy for users to take the next step toward being a client. You also can utilize pop-ups and clear, prominent forms to improve the UX and gain new clients.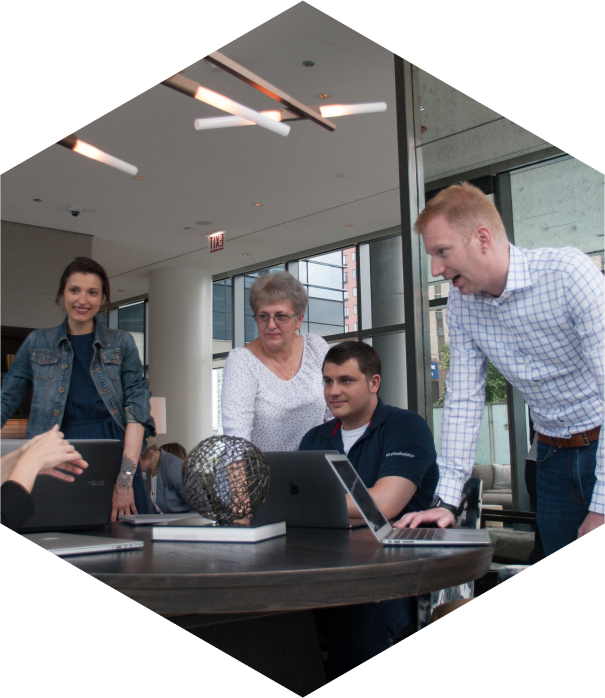 How Can We Help?

Fill out the short form below or call us at:



(888) 846-5382
Finally, newer technology can help supercharge this process. Modern website add-ons like chatbots and other AI-driven tools are part of the user and lead generation experience. These tools make the transition from visitor to client easier and smoother on both sides of the equation.
What Content Should Law Firms Create? A Guide to SEO and Keyword Research
If you're new to the whole world of digital strategy for law firms, there are two key terms you need to know. If you get to know, understand, and execute on these terms, you will better be able to put together an effective law firm content marketing program. The terms are SEO and keywords. 
Search engine optimization, or SEO, is the practice of creating content in a specific way that will improve the traffic to your content and site by making the content more attractive to search engine algorithms. Using SEO to enhance your content should help your site or page appear higher on the search results page. SEO is something every organization that does content marketing tries to do but many fail at doing well. 
One of the most important aspects of SEO is keyword optimization. You will sometimes also see this referred to as keyword research but either way, it is the process of finding the best keywords to put in your content to boost search results page rankings and drive traffic to your content. 
In content marketing for law firms, selecting the right keywords is critical. It can mean the difference between your content showing up above your competitors' content or not showing up at all when users search for firms like yours. Knowing what you're looking for and what keywords will help you most will help you win the search page.
One thing to consider when thinking about SEO and keyword optimization is that different content types have their own search component to them. Content like blogs, articles, and landing pages rely mostly on the quantity and qualities of words on the page. Search results for audio or visual mediums such as videos, images, or podcasts rely more heavily on things like descriptions, metadata, and tags.
SEO and keyword optimization are so important because you need your content to show up as high as possible on the Google search page. About 1/3 of users click on the top organic result and the first two results get about half of all clicks. Plus, a whopping 75% of users never get past the first page. These numbers should really drive home just how valuable showing up higher in the search results page is. 
     1. Researching Keywords
When researching keywords that make sense for your content, there are a few major factors to consider. The best way to find these keywords is to use an SEO research tool or program which we'll discuss at the end of this section. When you are doing this research, there are three main factors you want to concentrate on.
     2. Volume
How many people are searching for this keyword? An SEO research tool will give you the total number of searches that a keyword phrase is getting every month. While keywords with less volume may be easier to rank for, they will not give you as much total traffic. You must decide what is most valuable to your law firm content marketing strategy.
     3. Competition
Once you establish volume, you must figure out who currently ranks highly for this keyword. Most research tools will tell you how difficult it will be to create content that can achieve a first-page result. If your competitors own the top spot, you may be able to beat them with longer, more optimized content. If sites like the New York Times and Wall Street Journal own that keyword, achieving a high placement can be incredibly difficult. 
     4. Relevance
The third part of keyword research to think about is, how likely is someone searching for this keyword to turn into a customer? If your buyer persona is someone local, "law firms near me" may be more relevant than something more wide-reaching like "what is patent law." Relevance will vary based on your firm and the type of potential client you are targeting.
Types of keywords
There are also several different keyword types you need to know. Here are the main three, two of which you should focus on as part of a content marketing for law firms strategy.
     1. Branded
These are keyword phrases that have the name of your company right in it. Examples would be keywords like, "What does Smith & Smith Law firm do" or "cases won by Smith & Smith." You don't need to focus on branded keywords, especially while initially creating a digital strategy for law firms. If you focus on the other two types below, ranking for branded keywords will follow.
     2. Educational
Educational keywords are what users search for when they are looking to learn about a particular subject. These queries will usually start with words such as "how do…", "what is…", or "when should…" Ranking for these types of keywords is great as part of a digital strategy for law firms, because this type of content is useful to potential clients and establishes you as an expert and thought leader in the industry. 
     3. Purchase-oriented
As consumers go through the buying process, there are steps they go through. The types of searches they make demonstrate where they are in the process and how close they are to purchasing a product or service. Ranking for each step along the way is a great way to acquire new clients.
The first step is identifying the issue ("what to do after a car accident"). Next, consumers will gather information about products and services related to the issue ("law firms that deal with car accidents"). They will then narrow their search and compare options ("law firm A vs law firm B) and finally signal their intention to buy and consider the price ("fees charged by law firm B"). 
The Keyword Universe
Once you have decided on the best keywords and created a great piece of content to rank, you want to consider creating a keyword universe around the piece to help it do this. A keyword universe is a number of shorter pieces of content that have related titles and keywords to your main, long-form piece.
For example, if your main piece of content revolves around the keywords, "Best real estate law firm in Los Angeles," you can create a universe of smaller pieces that all link to the main article to boost its ranking. This content could include related keywords such as "Do sellers need real estate lawyers," "top LA real estate lawyers," "what percentage do real estate law firms take," and "What do real estate lawyers do."
Tools To Help With Keywords and SEO
There is no argument about how important keyword optimization and SEO are in terms of content marketing for law firms. What does change based on the law firm and the clients they are looking to attract is what types of keywords make the most sense for each organization.
 To help with keyword research and identifying the best keywords for your specific goals, using an online SEO research tool is important. There are many different ones out there and based on a number of factors from budget to personal preference, you should be able to find one that works well for you. Some of the top research tools include ones like Ahrefs, Moz, SEM Rush, and SpyFu. 
How Should Law Firms Create Their Content for Marketing Purposes?
When creating content for law firm content marketing, the general rule of thumb is that you want long-form, authoritative content that inspires trust and provides value for the user. There are a few key concepts that will help you do this.
     1. Word count
The bulk of your written pieces for law firm content marketing should be long-form. While shorter pieces do have value – mostly to support your long-form content – longer is usually better. The average length of the content at the top of Google search results is around 2,700 words, so you want to start at 3,000 words and go from there.
One way to gauge exactly what length makes the most sense is to look at your competitor's long-form pieces. Check out their best work that ranks the highest and try to beat it by going at least 500 to 1,000 words longer. If theirs is 3,000, go to 3,500. If it's 4,000, bump yours up to 5k. This will help you overtake the top spot. 
     2. Keyword placement 
Using keywords is both an art and a science. You want to spread them out relatively evenly throughout your piece and definitely include them in all aspects of your content from the title/headline to the subheads to the body copy and even in the tags.
Because Google keeps its exact algorithm a secret, the specific number of keywords to use per piece is not exactly known but there are some general rules of thumb. For your primary keywords, you want to insert them every 300-400 words or so. That means around 6-8 times in a 2,500-word article. 
For secondary keywords, which you should choose 2-3 of, you're looking at about every 500 words, so in that same 2,500-word piece, 4-5 times. These secondary keywords should usually be variations of the main keywords in the article.
     3. "Snackability" 
One of the major things the Google algorithm considers when ranking search results is time on site. This is simply how much time users spend on your pages. The time on site demonstrates to Google that users have found what they wanted when they encountered your content, which will lead to higher search result rankings. 
One way to keep people on your page and engaged with your content is to make it "snackable." This term refers to content that is nicely divided up into small, easily consumable sections that are well defined with subheads.
Snackable content will encourage users to scroll through your page to find sections that interest them and read those sections because, not only are they interesting, they are also easy to read and do not require a huge time commitment. 
To make your content more snackable, there are a few things you want to avoid. You don't want massive, long blocks of text in your article. Create short paragraphs with around four or fewer lines of text (about 2 sentences) or fewer. 
You can also do things like break the content up with multiple images, bold certain keywords, and use readable fonts. These will all help your content go from daunting and challenging to engaging and snackable.
Content Marketing for Law Firms Best Practices for Publishing
Once you have started your content marketing program, identified your target audience, created the content, and optimized it to rank, it is time to publish your content. Here are some best practices to keep in mind when publishing your content. 
     1. SEO optimization 
SEO doesn't stop after you've made sure all the keywords you need are in the content. When publishing, you need to continue to up the SEO factor. This includes doing things like creating the meta title and description and placing keywords in the URL.
A meta title can be different than the article title and will help it rank higher. It should be 65 characters or less, include a brand tag, and include optimized keywords. The meta description should be around 130-165 characters long and describe the piece in a way that will encourage searchers to click on it. This description will not help with SEO but should improve click-through rate.
The URL, or slug, which shows up in the address bar of your content should be short, sweet, and to the point. It should boil down your keywords to the most important elements. It should also be no more than 5 words. Excessively long URLs can hurt your SEO. 
     2. Alt Text
Alt-text is the written description of images that appear in content. It is meant to help Google identify the images when the content is crawled, let users know what is supposed to be there if an image doesn't load, and help visually impaired users understand what the image is. Adding Alt text to content is not only best practices, but it may also be mandated for ADA accessibility reasons.
     3. Font size
The best content is easily readable and font size affects readability. You don't want the smallest font size you can possibly use but somewhere between 18 and 22 px is best. That may seem big but go look at a popular site like Medium. They use 21 px for the body of their content.
     4. Internal and external linking
All your content, long or short, should have at least four links within it. These can be external links to show Google your content is trustworthy by linking to authoritative sites like the Washington Post or the BBC. They can also be internal links to other, related content on your site (think: keyword universe) to help with SEO.
     5. Having a real, verifiable author
Recently, the Google algorithm started putting more emphasis on content authors being real, verifiable people. This means that the author should have a bio on your site and a dedicated page where all their content for your site can be found. Connecting to additional sources like the author's website or LinkedIn page will help even more.
Promoting, Tracking, and Updating Your Content
Once your content is published, your work is still not done. Good content marketing for law firms needs to be promoted, tracked, and updated after it is published for it to achieve maximum effectiveness. Below we will discuss why and how to do these things. 
     1. Promotion
You just created great content! You need to share that with the world (and potential clients). Here are a few of the best ways to promote your content.  
     2. Social Media
Google says like and shares don't necessarily affect your SEO but studies have shown there is a positive correlation between these factors. Sharing on social media should at least get more eyeballs on your content and lead to more clicks. It also ups the chance a third party finds it and backlinks to it which definitely does help SEO.
In addition to boosting SEO, posting on social media can also help you come across as an expert in your field. Posting relevant, useful content on social media can make your brand more visible and establish you as a thought leader in the legal world. All of this will help increase your ROI.
When sharing on social media, think about some of these general best practices but know that what works for you might not be universal. It makes sense to use a social media planning calendar to encourage regular posting at effective times. You also want to post to all platforms that make sense for your business. How you interact with commenters, using relevant hashtags, and staying true to your brand personality are all things to consider when posting content on social. 
     3. Email Marketing
Email marketing is still an effective way to market in 2023. It may seem antiquated but it still delivers a 30 or 40 to 1 ROI. Leveraging your high-value content to get this type of return on email marketing is a great idea.
Blasting out your content via email marketing, like posting on social media, improves the visibility of the content, establishes credibility and authoritativeness, and improves click-through rate. If receivers see the content as valuable, it will improve your open rate of email campaigns as well.
There are a few best practices to avoid common mistakes when using high-value content in email marketing. You don't want to bombard your list with too many emails and you want to experiment with times, days, and frequency to find the best balance. You also want to maintain that list well and gather emails through your own means; don't buy lists or scrape them from the internet.
     4. Relevant online groups and forums
One more place to consider posting content is on relevant online groups or forums. This can be another fruitful tactic for getting more out of your content. Where you post will depend on your firm and its offerings, but this strategy can be particularly effective for law firms in niches such as real estate, intellectual property law, immigration law, tax law, and more.
     5. Tracking
The only way to know if your marketing is working effectively is if you track the results. This is doubly true for content marketing. For a successful content marketing program, you need to have real numbers to understand if your content is actually generating traffic, leads, and eventually new business.
Using online tracking tools like Google Analytics will give you real-time data that lets you track how content is performing. It shows the traffic to your page, how long people are staying, and what they are doing when they are on there. This is all info you need to be able to ultimately assign a dollar figure return to your marketing and find your true ROI.
These numbers will also give you insights that can be used to refine and improve strategy. You can see what content works, what content doesn't, and how and when people are interacting with it. This data will help you produce more of the content that people love and less that they do not.
     6. Improving
Your content shouldn't be set in stone forever once it goes out in the world. A little update and improvement once in a while can keep your content evergreen and be the marketing gift that keeps on giving.
Periodically, you want to update your content. This can be a boon for SEO. Every 6-months or so, going back and updating your content will ensure that your article stays at the top of search results. You don't want to change the URL but you can do things like update stats, change links, and add a few hundred words. When you republish the content, search engines will see the content as fresh and keep it highly ranked.
You can also use this content refresh as an opportunity to re-capture SEO ranking that other competition may have gained on you. By adding more words, more keywords, or more links to overtake the competition, you can jump back over them if they have taken SEO rank from you in the last half-year.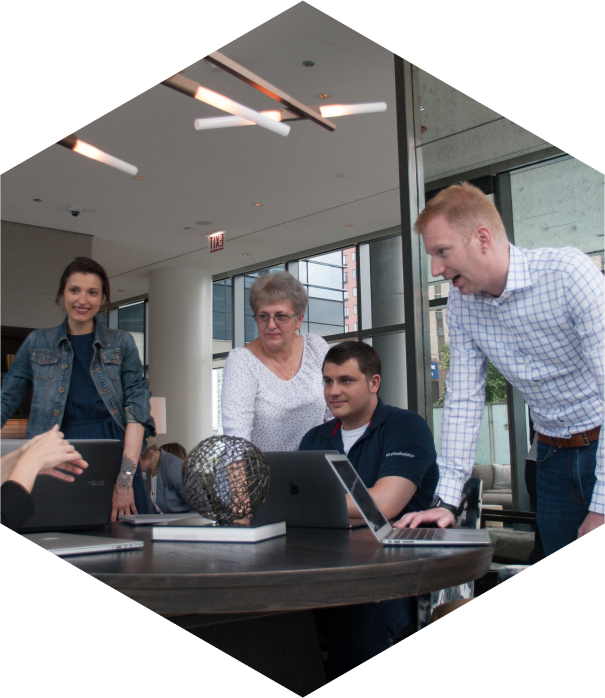 How Can We Help?

Fill out the short form below or call us at:



(888) 846-5382
You may not have the time or bandwidth to update all your content so a best practice is to prioritize updating your best performing content. Tracking content, as mentioned above, is the best way to know what content is your "best," generating the biggest ROI.
Conclusion
Hopefully, by now, you recognize the value in a content marketing strategy for your law firm, and see that with time and effort you can create a program that will generate leads and new clients in a more effective way than paid advertising. While content marketing is something you can do yourself with a little know-how and some dedicated time, there are also professionals who can help your law firm create a hugely successful content marketing program. For more info on how a professional content marketing company can help you with this, check out Digital Authority Partners for more information.
For a limited time, our Chicago Content Marketing Agency is offering a FREE content & SEO audit to law firms interested in assessing their current brand in order to build a robust content marketing plan for 2023. Interested? Drop us a note at [email protected] or call us at 312-820-9893 for details.