Are you one of the healthcare providers confused and overwhelmed by the ongoing list of digital to-dos you have? If items on your list pertain to healthcare content marketing, then we've got the solution for you.
This guide lists three standout content marketing tips for hospitals that will help you better engage with your patients and provide valuable information that will keep them coming back for more:
Follow Google's rules to improve your chances of dominating the search engine results pages (SERPs).
Hyper-personalize email marketing strategies to deliver targeted messages.
Use the latest medical content marketing trends to beat the competition.
How do you start these? Read the guide below.
3 Powerful Hospital Content Marketing Solutions To Promote Patient Engagement
Gone are the days when marketing strategies looked like a one-way street. In the post-pandemic world, customers, including patients, want to be more involved with brands and organizations they're interested in.
In fact, 90% of customers shared that company experience matters as much as the product or service.
A well-designed healthcare content marketing plan satisfies patients and helps medical practices connect with their audience in different ways:
It provides educational content that patients can use to make better-informed decisions about their health.
Compelling medical content helps build trust and credibility with potential and existing patients.
It creates loyalty among current patients, leading to repeat business and referrals.
It lets healthcare businesses convert leads in every sales funnel stage.
Various content types, such as forums, blogs, and social media, provide avenues for meaningful engagement with patients.
The question is, how do you harness content marketing to build and foster relationships with prospects and existing patients? Here are three actionable ideas to consider:
     1. Follow Google's Rules To Dominate the Search Results
Of all the search engines, Google reigns supreme. It receives billions of searches daily. Even better, it rewards you with excellent placement for your pay-per-click PPC ads or ranking in the SERPs — if you can follow its rules.
Google seems tough toward healthcare content, and rightly so. Your copies belong to the "your money, your life" pages. You have the power to change a person's life, in particular somebody's health, for better or worse.
But take away the trappings, and you'll find they're all sensible policies and guidelines you can apply to your healthcare content marketing campaign. Here are the most vital ones:
Start with the E-A-T guidelines. EAT stands for knowledge, authority, and trustworthiness, all valuable traits to make your business credible. Write in-depth articles, such as case studies or reports, with citations and scientific evidence. Update content with old information. Bring experts on board for podcasts, webinars, and Q&As.
Do not violate HIPAA guidelines. You probably know this by heart, but here's a reminder: do not share patient information without the individual's explicit consent, even in de-identified forms. You risk getting hefty fines and jail time if you do.
Certify yourself to run Google Ads. The search engine has a long list of no-nos on ad types and content you can publish. But you'll never know these rules unless you are Google-certified.
Always create content for humans. Avoid obsessing over keyword densities and placements. Instead, offer helpful content to your audience: easy to understand, correct, factual, fresh, and relevant.
     2. Hyper-personalize Email Marketing To Deliver Targeted Messages
Email is the most intimate form of communication you can have with a patient. Imagine: they've given you permission to enter their inboxes.
Take advantage of this by using email automation and marketing tools to make patient journeys unique. What does hyper-personalization look like?
It starts with understanding your patient's needs, interests, demographics, and behaviors.
Then you segment your email list according to these factors.
After that, you can send them content that appeals to their specific needs.
Here's an example.
Say you have a list of subscribers who are all parents with young children. But segmenting this group further reveals that some are concerned about their child's development (let's call them Group A). In contrast, others are more interested in health and nutrition information (Group B).
You can now send each segment emails tailored to their specific needs without bombarding the other group with irrelevant information:
Group A may receive emails discussing the different stages of development or tips on encouraging their child's growth. Group B will get emails highlighting the importance of a balanced diet or healthy recipes for picky eaters.
Group A's promos and discounts may be for products like toys that help with development, while Group B's may be for healthy snacks or vitamins.
How about landing pages and lead forms? Those intended for Group A will be focused on developmental services, such as therapy, while those for Group B will revolve around health and wellness programs, such as nutrition consultation.
Email personalization can do wonders for your healthcare content marketing plans, because most users and patients want to receive personalized offers. So use your first-party data and other benchmarks to get to know your audience and what they want.
     3. Use the Latest Medical Content Marketing Trends To Beat the Competition
The healthcare space is becoming more competitive. Keep your top position or rank higher by combining good content marketing tactics and trends.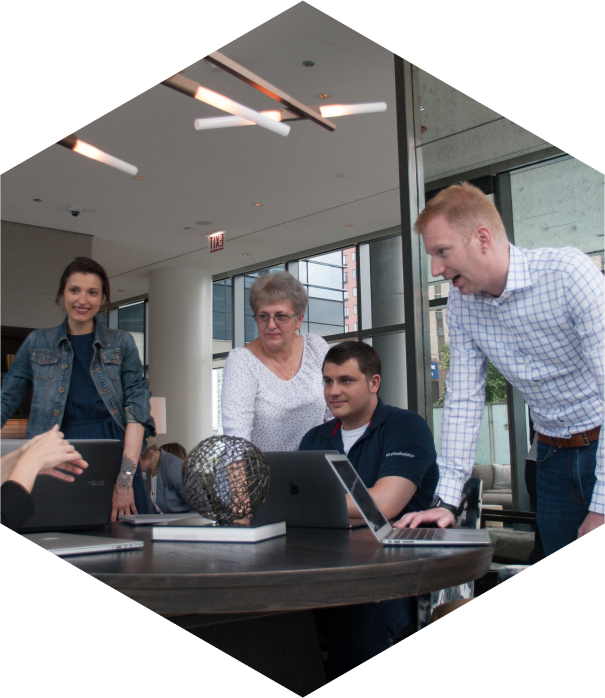 How Can We Help?

Fill out the short form below or call us at:



(888) 846-5382
Here are popular options you can try:
Live video. Platforms such as Instagram and TikTok have made live video more accessible than ever. You can use it to give patients a behind-the-scenes look at your facility, introduce them to your staff, or answer their questions in real time.
Interactive content. These content types, from quizzes and polls to infographics and calculators, make technical discussions more down-to-earth, understandable, and fun.
User-generated content (UGC). This is an excellent way to show off your patients' successes, increase social proof, and build trust. You can use UGC on social media, the website, or email marketing campaigns. Be sure to get permission from patients before featuring them anywhere.
Podcasts. Healthcare providers are increasingly turning to podcasts as a content marketing strategy. They let you share your knowledge, especially on sensitive subjects, connect with patients more intimately, and reach new audiences.
Summing Up
Healthcare content marketing enhances patient engagement, promoting higher market satisfaction and retention. And you can strengthen your techniques in just three ways.
But if you need more advanced ideas, Digital Authority Partners (DAP) can help. Our years of working in online medical marketing mean we understand how to help you succeed. Call us today for samples and to learn more about our processes or to receive a project proposal.