Digital design trends are changing quickly and this includes everything from logo design and fonts to the type of content you might find on a website. For most designers, it's all about standing out rather than following the rest of the market. But at the same time, it's important to respect and take advantage of digital design trends.
What does this mean exactly?
It means that standing out from the crowd is important but you should never ignore the popularity of certain design trends. Designers use digital design trends, but only in service of your company, to ensure that your business and brand are appropriately differentiated from your competition.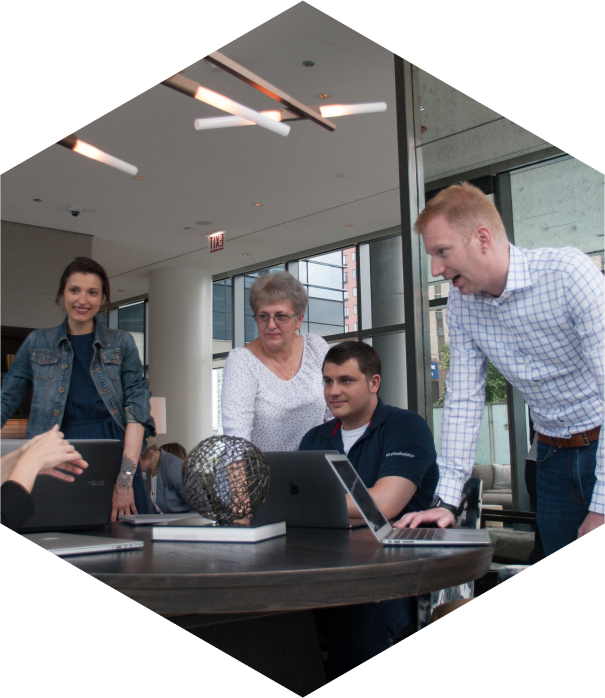 How Can We Help?

Fill out the short form below or call us at:



(888) 846-5382
Before we take a look at five digital design trends for 2023, let's remember why it's so important to pay attention to these trends.
---
Want to learn more about the Digital Authority Partners approach to Digital Marketing? Watch this video!
---
A Quick Word about the Importance of Digital Design Trends
Major digital trends impact how your business reaches out to and connects with your target audience and adapts to changing behaviors, motivators, and perceptions. These trends deserve proper consideration because they are about people and helping them discover trust, and purchase from your company. Although digital design trends may change from one year to the next, futuristic designs and classic symbolism are trending in recent years and this is sure to continue for digital design trends in the year ahead.
Now, let's get on with five digital trends for a design that we can expect to see.
5 Digital Design Trends that Will Flourish in 2023
 1. Branded Memes to Thrive in 2023
Viral memes are spontaneous and impossible to predict but nobody questions the potential of this type of content. While memes also offer a short-time frame, they can function brilliantly on every type of online platform. Businesses are beginning to take advantage of this digital design trend in 2023 by branding memes that feel safe, relevant, and entertaining. Memes are also highly flexible and work well with the type of content that performs well on social media platforms in particular. This is because memes are fun and highly shareable and most users have no issue with sharing a branded meme so long as that meme offers enough value.
 2. Nostalgia Taps into Our Love of the Past
In recent years, films and series like Stranger Things have taken advantage of the power of nostalgia. For example, the series used 1980s slogans and merch and then adopted neon colors and gothic serifs to create a retro look and feel. For digital design trends in 2023, something similar is taking shape, with many brands using 1990s design patterns to make the most of our fascination with earlier days. This means that old-school internet frames and simple emojis are making a comeback, while modern themes are taking a backseat to Memphis design patterns and childhood memories in general.
3. Designs Reflect Increased Demand for Escapism
It's easy to understand why escapism is a digital design trend for 2023, as much of the worlds' population needs an outlet from the many challenges we face in the real world. However, demand for "other worlds" has brought about some fantastic results in digital design and characters, colors, and settings that we should see more and more in the year ahead. For many designers, this particular trend opens up the imagination and encourages designers to create intriguing patterns and imagery. This is also an especially powerful trend because the purpose of digital escapism is immersion in these digital worlds!
4. Psychedelic Design Will Bridge the Gap Between Retro and Contemporary
Psychedelic design is certainly a digital design trend for the year ahead. In fact, psychedelic design is something that many marketing agencies (including this San Diego Digital Agency) are recommending and offers the perfect solution in terms of graphic backdrops or features to integrate with contemporary design. Even this Forbes article agrees that psychedelic design is back and this trend is evidenced in the ultra-bright pigments and fluorescent colors that are popping up more frequently in digital design. And psychedelic designs can help bridge the gap between retro and contemporary design - both of which are currently trending!
 5. Hand drawn doodles
Hand-drawn images are set to feature heavily among digital design trends in 2023, and doodles are probably the best example of why hand-drawn images are so effective. Doodles are highly personal and designers are always looking for ways to bring more personality to design trends and digital marketing. For some, these doodles can bridge the gap between human behavior and digital tools, while keeping the process professional. At a time when the world is crying out for ways and means that people can feel more connected, doodles and hand-drawn images offer a unique and powerful solution.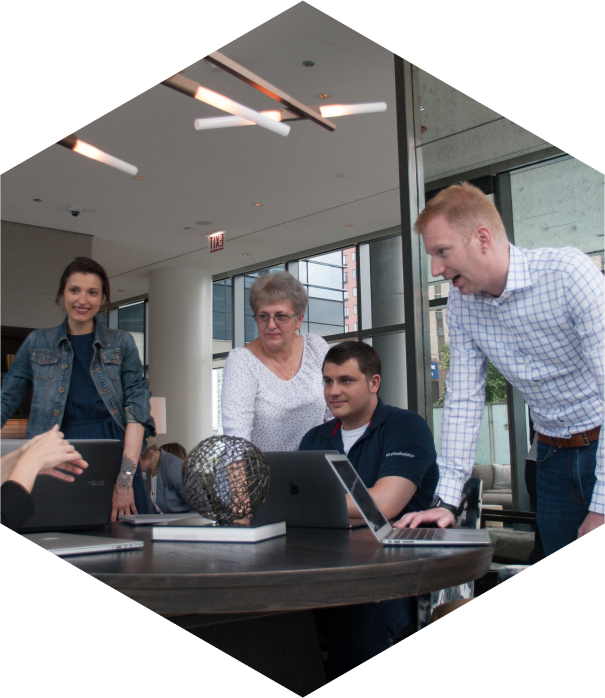 How Can We Help?

Fill out the short form below or call us at:



(888) 846-5382
Final Thoughts
Digital design trends will change from year to year but it's impossible to know what these changes will be ahead of time. But it's clear that nostalgia and personality are in demand, and designers will seek to reflect these changes in their design. As for how brands or businesses might use these digital trends to get ahead, a digital marketing agency can offer solutions for just about any type of business and provide your business with the experience to make things happen. A deeply experienced and on-trend San Diego Digital Design Company is certain to achieve much better results. Either way, digital design trends are changing quickly and this leaves us with one question: Are you ready to adapt?