Large or small businesses need a solid marketing strategy to improve engagement, sales, and revenue. With the help of a Los Angeles fractional CMO, they can achieve their marketing goals in no time.
However, if you are considering hiring a fractional chief marketing officer (FCMO), make sure you understand the following points first:
Advantages of Hiring a Fractional CMO
Brings cost savings
Provides flexibility
Comes with a broad knowledge base
Decreases risk of
Disadvantages of Hiring a Fractional CMO
Reduced in-house marketing team knowledge
Decreased availability
Limited oversight
To help you decide, this article explains the pros and cons. Let's go!
---
Wondering what a Fractional CMO can do for your business? Watch this video below.
---
Advantages of Hiring a Fractional CMO
Working with a fractional CMO has a number of benefits, and here we detail the top three advantages so business decision-makers can better understand what an FCMO offers.
     1. Brings Cost Savings
As the name implies, a fractional CMO provides marketing guidance, leadership, and expertise for a fraction of the cost of a full-time or in-house CMO. They are less expensive than a full-time CMO because their clients pay them on an as-needed basis—paid for the service they render. 
Furthermore, businesses no longer need to train a part-time CMO because these professionals have a wealth of experience and knowledge from their previous projects. That means they can begin their work the moment they are hired, saving their clients time and effort.
Businesses also avoid the costs typically associated with hiring a full-time CMO, such as benefits, taxes, and office space. As a bonus, some FCMOs might even work from home and use their own equipment and tools.
However, the cost of hiring FCMOs varies depending on their years of experience, level of expertise, and availability. Before hiring an FCMO, businesses should define their marketing goals and expectations for time and involvement.
      2. Provides Flexibility
While FCMOs can do so many things for their clients, they adapt their workload on the basis of specific client needs. If asked for more services, they dedicate more time and effort. Conversely, with fewer tasks to handle, their involvement decreases accordingly. This flexible approach allows businesses to tailor their time and resources, affecting their FCMO payments. 
Such flexibility is particularly valuable for businesses that only need a CMO for specific initiatives such as product launches or lead generation. Growing businesses that need to quickly scale their marketing efforts also benefit from such flexibility.
For example, a local fitness center in Los Angeles wants to expand their reach by offering yoga and meditation classes. They hire an FCMO to help launch their new offering and generate more leads. They may choose to hire a fractional CMO again for their next launch or new marketing endeavor.
     3. Comes With a Broad Knowledge Base
An FCMO brings a broad knowledge base to help their clients with an array of marketing tasks, from developing a marketing plan to creating content to managing social media. They are experts in top marketing strategies such as search engine optimization (SEO) and paid advertising. They also help clients stay up-to-date on the latest marketing trends and best practices, ensuring their business does not miss out on any opportunities.
With their broad knowledge, skills, and experience, FCMOs can improve marketing return on investment (ROI) by ensuring that efforts align with their client's business goals. They help the in-house marketing team create a more cohesive and compelling message across all channels.
A tour company in Los Angeles hires a fractional CMO to boost their marketing efforts. They know an FCMO has a deep understanding of the local tourism industry and can help them update their marketing efforts. 
     4. Decreases Risk
Adequate knowledge helps manage risks. Hiring an FCMO equipped with updated data and an in-depth understanding of trends can mitigate, if not avoid, the risks involved in any marketing decision. The bolder the initiative, the more it will pay off to involve an FCMO before you commit substantial resources. With their broad experience and knowledge, FCMOs can help navigate risks when identifying target markets, optimizing marketing campaigns, and driving growth.
If businesses are unhappy with the FCMO's performance or output, they can terminate or not renew their contract. Remember that FCMOs are not full-time employees, so the separation process will be less complex and have fewer effects on internal dynamics and team structure. Businesses can then move on to finding the right FCMO.
Disadvantages of Hiring a Fractional CMO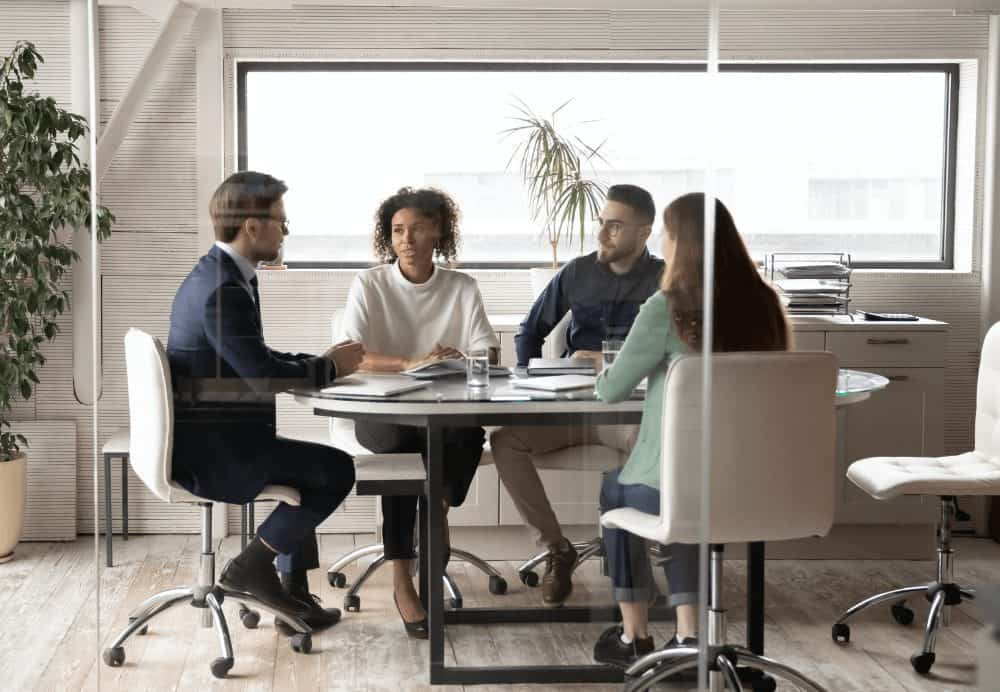 Although working with an FCMO brings many benefits, you must also consider some drawbacks.  
     1. Negative Impacts on the In-House Marketing Team
Although FCMOs can generally support and lead the in-house marketing team, sometimes they can negatively influence it. An FCMO's temporary presence might not be enough to transfer expertise and industry knowledge to the in-house team.
If they are not involved in the decision-making process, the in-house team might feel left out, or worse, a knowledge gap could develop. A longer partnership might cause businesses to depend too much on the FCMO for marketing strategy and execution, hindering the in-house team's marketing skills.
Effective communication, collaboration, and knowledge sharing between the fractional CMO and the in-house team are crucial to addressing these risks. Managers must provide in-house teams with opportunities for learning and involvement in decision-making processes.
     2. Limited Availability
Fractional CMOs typically work with multiple clients, which can limit their availability. Your business may not be their top priority, leading to delays in the marketing process. The FCMO may be slow to respond or slow to complete tasks, which can blunt the impact of time-sensitive marketing campaigns. 
Business owners and managers can avoid this by ensuring the FCMO's availability before hiring them. They need to ensure that the turnaround time will meet their company's needs.
     3. Limited Oversight
FCMOs are typically not full-time employees, meaning the business owner might have less oversight over their work. Ensuring that the fractional CMO meets expectations and works in the company's best interests can become difficult.
If a business already has a specific marketing strategy, limited oversight can make it challenging to ensure that the FCMO follows instructions. Managers might need to rely on the FCMO to self-report their progress, which can lead to delays and miscommunications.
To mitigate this risk, managers must set clear expectations with the FCMO from the outset and regularly check in on their progress. Limited oversight might not be a significant issue for small businesses or startups. However, this can disadvantage a larger company with a complex marketing campaign.
Summing Up
When considering hiring an FCMO, businesses must carefully weigh the pros and cons. Upon hiring, they must set clear expectations with the fractional CMO and regularly check in on their progress. 
Hire only an expert, such as a Los Angeles fractional CMO, to ensure the best results with your marketing campaigns. Contact Digital Authority Partners for the latest FCMO information.