When compiling a trade show marketing strategy, you've potentially discussed the option of including some form of geofencing marketing. However, for some reason – usually additional costs – many businesses decide against utilizing geofencing marketing tools, instead opting for more traditional techniques.
Recently, trade shows have been few and far between. However, the return of in-person conventions will create a buzz within all industries, and leveraging the power of geofencing will enable you to succeed like never before.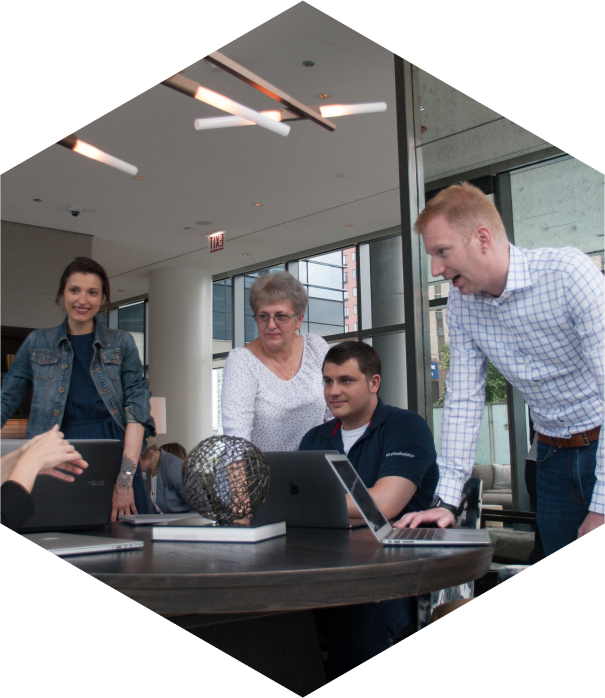 How Can We Help?

Fill out the short form below or call us at:



(888) 846-5382
Before we get into the details of how to use this technology, let's answer what might be a pressing question for some.
---
Want to learn more about the Digital Authority Partners approach to Digital Marketing? Watch this video!
---
What Is Geofencing Marketing?
Geofencing marketing or geo-targeting allows you to select a specific geographic area, connect to all smartphones within this space, and send them highly targeted location-based marketing and advertising. This approach has proven to be successful at trade shows and conventions. In addition, restaurants, gyms, hotels, and retail stores find it incredibly fruitful.
Benefits Of Using Geofencing At Trade Shows Include
Target highly engaged customers that are ready to purchase
Direct marketing to attendees who may not have visited your booth
Tangible data and analysis to monitor the success
Increase footfall to your booth and raise brand awareness
Announce product benefits and exclusive offers to all attendees
Targeting Trade Show Attendees
When attending a trade show, particularly ones with many exhibitors, all businesses face the same challenge: persuading attendees to visit your booth over a competitor. Realistically, there's no way you can guarantee a high volume of footfall to your booth. Your pre-event marketing might flop, or the engaged may not attend the event. Maybe you'll spend a substantial amount of your budget on advertising, only for the publications to give you poor positions.
Geofencing marketing tools give you the power to communicate directly with your target audience during the hours of the trade show – when they're already in the building. There's nowhere else in the world you will find this number of engaged customers ready to make a purchase.
Refine Your Geofence Location
Think of the convention centers you've been to – most host multiple trade shows simultaneously, with attendees from vastly different industries. You'd think this may pose a potential barrier to the success of geofencing. Well, it doesn't. The technology used within most geofencing marketing tools enables you to be hyper-targeted, allowing you to select your area using contours of buildings, so you only market to attendees within the walls of your specific trade show.
Incentivize Attendees To Visit Your Booth
Here's where you integrate geofencing with more traditional marketing tactics. For example, just because you sent a geo-targeted message to attendees, it doesn't mean they're going to visit your booth – you need to give them an incentive.
Perhaps, you're running a competition, and to enter, they need to drop off a business card in-person, or you've got a show-only special running on a specific day. One downside is you may not be able to measure precisely how many people converted from your geofencing campaign.
Create A Tailored Landing Page
To up your level of engagement, you could create a tailored landing page all about what you're offering and the trade show. Giving attendees a link to click through to and a contact form to complete gives you meaningful data to assess the success of your geofencing marketing campaigns.
Better yet, most geofencing marketing tools can market to trade show attendees for a specified time after the event. As a result, this presents even further opportunities for tailored landing page content for you to remarket to potential customers.
Target Attendees At Shows You Aren't Exhibiting At
Perhaps the cost of attending was too high, or you prioritize other events that run simultaneously, and you can't be in two places at once. One of the most appealing elements of geofencing is that you don't physically have to be in the area to target potential customers. Opting for this approach gives you the power to have a presence at an event, meaning your competitors don't get an easy upper hand, and you'll be in the mind of attendees without even being present.
The Need For Specific Calls To Action
Don't forget the holy grail – what do you want attendees to do when they see your ad or landing page? Unfortunately, too many businesses either neglect CTAs or overload a landing page with multiple actions that confuse users by giving too many options.
First, as you're at a trade show, you'll likely want them to visit your booth – making your booth number front and center is a great idea. Secondly, in digital marketing and privacy policies, you want to capture compliant data. Therefore, enabling you to continue marketing to them – why not add a form to enter the show competition you're running or a download of educational content such as an eBook? Giving attendees something in return for completing your form is a fantastic method for incentivizing and increasing conversion.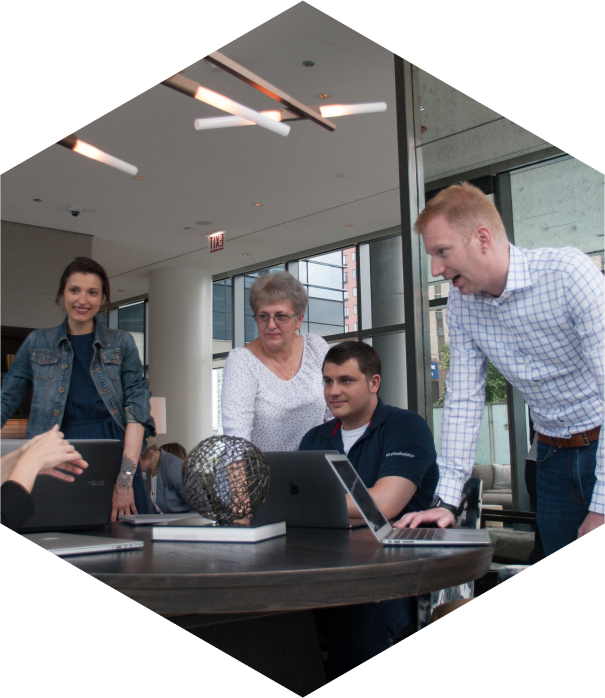 How Can We Help?

Fill out the short form below or call us at:



(888) 846-5382
In Summary
Geofencing is a highly targeted method of marketingthat is significantly underutilized. Adding this location-driven channel to your trade show marketing strategy has the potential to explode your convention ROI. However, as we've discussed, other elements come into play, and geofencing shouldn't be your only way of attracting people to your booth. It works best when forming part of a well-thought-out customer journey, incorporating traditional offline tactics with digital marketing.
For more information about geofencing marketing and understanding how to implement it at your next in-person convention, get in touch with our Las Vegas Digital Marketing Agency. Our friendly team will walk you through everything you need to know.