Paid search ads are a powerful way to get targeted traffic to your website. In fact, Google Ads make up the largest percentage of search advertising anywhere. Getting results depends on many factors, however. If you want your business to get the attention it deserves, hire a top Google Ads agency to help. Are you ready to make a real difference in your long-term marketing strategy?
Work With the Right Google Ads Agency
When it comes to digital marketing, working with the right Google Ads agency is essential. The agency you choose should have a proven track record and high ratings. The right team will help you create a successful digital marketing campaign. 
The experienced professionals know how to get the most out of your budget. Check out the portfolio of successful campaigns they have worked on in the past. Look for high ratings from past clients. Working with the right pay-per-click (PPC) agency can make all the difference in your digital marketing success.
What specific things should you look for besides happy clients and high ratings? Professional certification from Google is a plus. Also, make sure you fully understand what they are saying and what they will do for you before signing contracts and giving them money. Beware of grandiose promises and claims that seem too good to be true. While the right ad agency will get results, some unscrupulous ones overpromise and under-deliver. Have realistic expectations so you are pleasantly surprised with the results experts can get.
Keep Contracts Short With Full Transparency
In the rapidly changing world of digital marketing, shorter contracts are better. They force you to stay nimble. Months instead of years forces you to stay on your toes and be ready to change tactics at a moment's notice. 
You can also test more ad techniques in a shorter amount of time. Trying out new strategies and tactics is essential to success in digital marketing, and shorter contracts give you the ability to do that more frequently. The data is fresher. Relying on data that's a few months old can put you at a disadvantage, so shorter contracts allow you to keep your data as fresh as possible.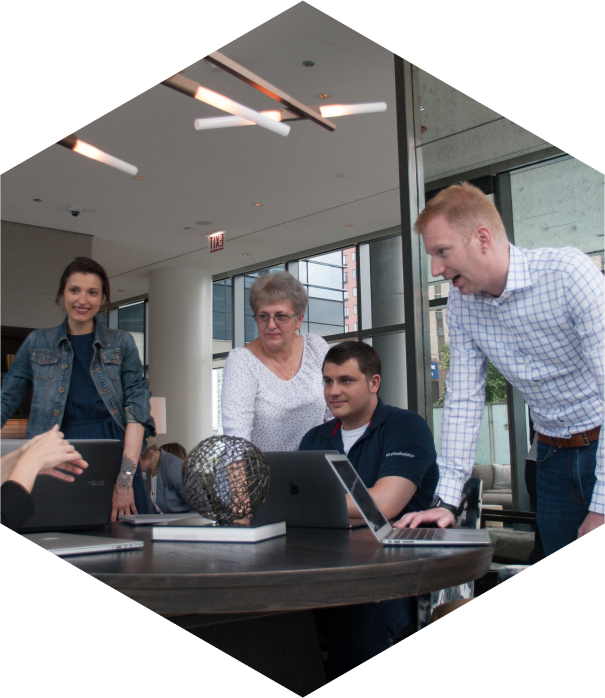 How Can We Help?

Fill out the short form below or call us at:



(888) 846-5382
Not only does Google require that their partners maintain maximum transparency with clients, but it is in your best interest to know everything about the data that their efforts create. The Google Ads agency you choose should provide regular reports and updates about what they are doing for you and how well it is working. Common metrics to track include impressions for specific keywords, click through rates, cost per click, and overall budget expenditures.
Optimize Ads for Traffic
If you want the best results from your PPC efforts, you must optimize Google Ads for traffic generation. It all starts with keyword research and choice. They are the foundation of any successful online marketing campaign, and they should be specific in order to target unique audiences hungry for the type of information, products, or services your website provides.
To ensure that your keywords are as effective as possible, specificity matters. That means creating different campaigns for different keyword groups and targeting them to achieve particular goals. For example, if you are selling products, you will want to target keywords that relate to what people are searching for when they are looking to buy that type of item. This way, you will get the most bang for your buck when it comes to generating traffic from Google Ads.
It takes more than a powerful list of keywords to make your search engine marketing efforts effective, however. There are many ways to optimize PPC advertising and get higher positions that drive traffic. 
The agency you work with should understand the entire process. This includes targeting different audience segments, scheduling ads effectively, and ensuring proper placement. It also involves effective ad copy and setting up analytics effectively to get the data needed to make improvements in the future.
How To Hire the Best PPC Agency?
Knowledge, experience, flexibility, and a track record of success are all essential parts of hiring the best Google Ads agency around. Make sure the agency has a strong track record in PPC marketing. This will give you confidence that they know how to effectively manage your campaigns and get results. 
Trust is a major component in hiring any digital marketing service provider. Pay close attention to every interaction to maximize your comfort levels with the team managing your account.
Take a look at the agency's client list. Make sure they have experience working with businesses in your industry. This will ensure they understand your target market and can create campaigns that resonate with them. Finally, ask for references and case studies from past clients. This will give you a better idea of the results the agency has been able to achieve for their clients and whether or not they are a good fit for your business.
The process to make sure that you have the best professionals on your side does not end when you sign the initial contract. Make sure you are comfortable with the communication style and the level of transparency they provide for all ads you pay for. Talk about your goals and how to measure progress going forward. 
Overall, you must work together with the agency representatives to improve results and reach milestones that clearly show the improvements to your traffic numbers and revenue.
Summing Up
If you want Google Ads to work for you and get the type of traffic results you need to succeed as an online company, partnering with the best digital agency makes sense. When you can trust the marketing experts to do their very best, you will enjoy greater growth and revenue generation than ever before. Contact Digital Authority today to learn how we can use our track record of expertise to create the perfect solution for your brand.