Don't believe anyone who says email marketing is dead. In the healthcare industry, an email could be a formidable marketing strategy. Let's focus on creating the best healthcare email marketing strategy, starting with the following:
The challenges of email marketing
Different types of email in healthcare
Privacy laws in healthcare email marketing
How email marketing can promote engagement
Email marketing can improve your reach, convey your message, and increase conversions. Are you ready to turn your marketing campaigns around with email?
Let's begin!
Healthcare Email Marketing Challenges
Creating email marketing campaigns is not without challenges. One of these is dealing with customer data. In the healthcare industry, you'll handle a lot of customer information and data that you can use in various marketing campaigns. From patient profiles to patient symptoms, from diagnosis to procedures, it's easy to get overwhelmed or to end up misusing patient data.
And managing patient data is just one of the many marketing challenges in email marketing. Consider the following:
Improving email engagement rates. Establishing rapport is challenging and often services and products your recipients don't need are offered. The solution is to segment your email recipients to create better and more engaging emails.
Promoting customer retention. You need to come up with a way to turn your subscribers into customers, not to mention loyal and repeat customers. Personalized email content helps you persuade customers and make them stick to your brand.
Enhancing personalization. Where do you get data to improve your personalization tactics? Study user data from your different customer touchpoints. Use site, purchase, and social media data to gather useful insights for better personalization.
Integrating email marketing data. Using various platforms to connect with your patients is an efficient way to gather data, which could easily become worthless if your platforms are disconnected. Use customer data integration tools to create a holistic view of your customers and improve email campaign strategies.
Improving deliverability. Poor email deliverability means there are issues with your strategy. You'll waste time, effort, and money if you don't identify the reasons for undelivered emails. Solve this by checking your email subscription process and performing email deliverability checks before starting a new campaign.
Different Types of Email Marketing Messages in Healthcare
Email marketing has a variety of uses. Marketers use email to disseminate information and highlight a new service or product. This can also confirm patient transactions such as appointments and payments.
Doctors and specialists use email to communicate procedure information and test results to their patients. Knowing the different types of email can help you understand how it is one of the crucial ways to communicate in healthcare.
     1. Transaction or Confirmation Emails
Healthcare emails could be transactional or confirmation emails. These messages confirm a patient's subscribed service, such as a bi-weekly newsletter or a health app. Health insurance companies also send transactional emails to establish a member's new policy or when sending a consultation or procedure letter.
Transactional emails also guide patients on what to do next. For example, patients receive confirmation about their purchase of a new health app along with instructions on how to start using the application on their devices.
     2. Promotional or Marketing Emails
Almost all businesses, organizations, providers, and practitioners related to healthcare use marketing emails to promote their brand or service. An email will help showcase your products and lead your customers to your e-commerce site if you sell health and wellness products.
One example of the use of promotional emails was government organizations bolstering their efforts against COVID-19. They sent emails to promote vaccination, warn of long-term COVID-19 symptoms, and inform the population about where to access virus-related data.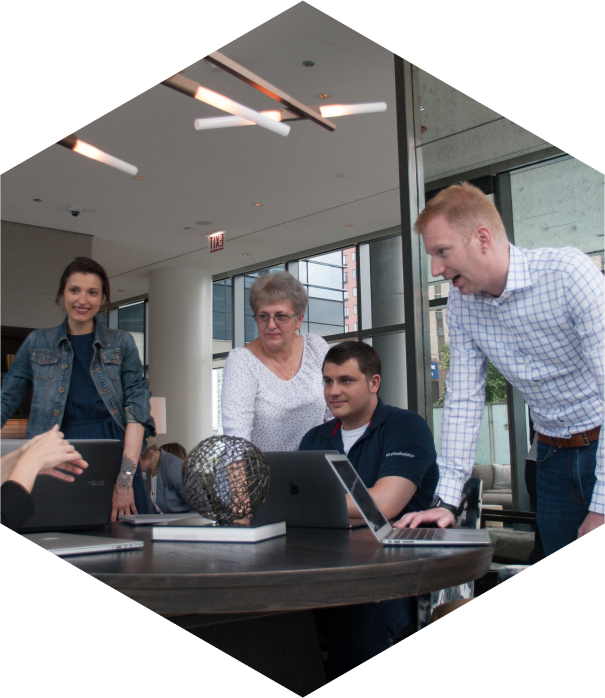 How Can We Help?

Fill out the short form below or call us at:



(888) 846-5382
     3. Health Information Email
This kind of healthcare email focuses more on providing patients with the best information. Health information emails target patients according to their needs, goals, and interests.
The content of a health information email is related to a patient's condition. Clinics could send patients with scoliosis a link to a blog about spine health. Understanding patient privacy, especially patients' protected health information (PHI), is crucial to providing safe, secure, and quality information emails.
Privacy Laws in Healthcare Email Marketing
Part of creating engaging and focused healthcare marketing emails is complying with privacy laws. The Health Insurance Portability and Accountability Act (HIPAA) regulates the use of PHI in various forms of patient communication, such as email marketing.
Make sure your campaigns are HIPAA compliant regardless of how or if you plan to use PHI in your email marketing. Consider these pointers when handling PHI:
Ensure your email service providers provide end-to-end encryption for your emails
Create email security policies and make sure your staff undergoes training
Secure patient consent before sending an email communication
Provide a link to unsubscribe in your email messages
Include your business address and contact details in your email messages
How Email Marketing Promotes Engagement
As mentioned earlier, patient engagement is challenging for most email marketers. Poor engagement leads to missed appointments, inadequate medical care, and worsening health issues.
Because one in two media experts uses email marketing, marketers are likely to use it this year, with 22% using email marketing for the first time. And whether an email is for information, marketing, or confirmation/transaction, marketers must create engaging email content to get their message across. Email marketing promotes engagement by
Creating a consistent voice for your brand through your email copy
Growing an engaged contact list
Developing a well-designed welcome email
Creating mobile-responsive emails
Avoiding too frequent emails. Research the best times and frequency of email marketing.
Summing Up
Creating a successful email healthcare marketing campaign considers the challenges of email marketing, the different types of emails in healthcare, and how email promotes engagement. Ensuring your emails are HIPAA compliant shows you care about how your business handles PHI and that you're serious about protecting your patients' data.
With all these marketing strategies in mind, you can create compelling, engaging, and successful email campaigns for your business.
Are you looking into outsourcing your healthcare email marketing? Contact Digital Authority Partners today, and let's talk about creating your best marketing strategy. Call us today.