The rise of ecommerce has skyrocketed since the beginning of the COVID-19 pandemic. Lockdowns and orders to stay at home forced those businesses who hadn't already jumped on the bandwagon to sit up and realize the success of their business relies upon it. Now, the competition online is huge – companies have gone from competing with a handful of others in their local area to potentially hundreds, if not thousands globally.
While ecommerce has given these businesses access to vastly enlarged target audiences, they need to find ways to outdo their competitors and ensure customers choose them. One of the most crucial methods of approach is an ecommerce SEO strategy. Essentially, SEO is the most effective way to generate organic traffic for your website. There are many technical and non-technical aspects to ecommerce SEO, so you may need to enlist the help of an ecommerce SEO agency to see the greatest results and rewards.
Whether you're new to this or you're looking to improve your existing processes, our ecommerce SEO guide will tell you everything you need to know to propel your site up the rankings so more users see your content.
---
Want to learn more about the Digital Authority Partners approach to SEO? Watch this video!
---
Review Your Website Design & Technical SEO
Most businesses use a third party to build their website– before making these changes and optimizations, we suggest talking to your designer or developer. They may be able to make the changes for you, or they may shed light on technicalities that are unique to your website.
     1. Page Loading Speeds
Users are impatient– search engines know this and penalize websites that load slowly. There are a few common causes of slow loading speed, one of them being un-optimized images. Often, people who are unfamiliar with image optimization use large file sizes and high-quality pictures across their entire website. While clear images are a priority, the bigger the file size, the longer it takes to load. Try using either Google Lighthouse or Google PageSpeed Insights. They'll give you a list of speed performance issues you can hand over to your technical SEO expert.
     2. Mobile Responsiveness
Did you know, Google now ranks your website based on its performance on mobile, not on desktop? In 2021, 54.4% of worldwide website traffic was mobile, making it the most used device for internet usage, highlighting the importance of businesses catering to this. While we don't expect the majority to have the skills to fix any errors or alter designs, we can share a tool that will tell you what needs resolving. With Google's Mobile-Friendly Test, all you need to do is copy and paste either a website URL or code into the system, and your results will be with you in seconds. If any concerns arise, you can then pass this on to the third party you have chosen to do the technical ecommerce SEO work for you.
Keyword Research & Content
This wouldn't be an article about ecommerce SEO tips without talking about the importance of keywords. Quite simply, your website content needs to include and be targeted at the search terms your audience uses most frequently. There are many free and paid tools you can use to discover which keywords you should be aiming for – let's discuss how you can use them.
Use Common Sense
Many people overcomplicate keyword research– keep it simple. If you wanted to find your product or service, what search terms would you use? Also, using keyword suggestion tools like Ubersuggest will give you ideas you probably never thought of. Remember, the vast majority of users search as they would naturally speak.
     1. Research Competitors
When conducting keyword research, your competitors are your ally. Head over to a tool like Semrush, use the domain overview tool, and type in your competitor's domain name. Here, you'll be presented a list of all the keywords your competitor ranks for, what position they're in, how much search volume the term gets, and how hard it will be to rank for it. 
If you have a competitor who appears for a high volume of keywords, we suggest using the advanced filters tab and excluding their brand and every spelling variation of their name from the results. You're not going to be targeting their brand name for organic traffic, so it makes sense to remove it and make your job easier.
     2. Create Keyword-Inspired Content
Now you've done the research– it's time to start writing or re-optimizing existing website content. To generate the most traffic and have a higher impact, use a mixture of high volume and long-tail keywords across all your pages. Additionally, try not to use the same keyword across multiple pages. The more differentiation your content has, the better chance your website will rank for more key terms, thus generating more traffic.
     3. Generate Links to Your Website & Encourage Reviews
Search engines love when other people recommend your website and products. Both backlinks and reviews are the perfect way to please the algorithms. While it can be difficult and time-consuming to generate links and reviews, here are a few methods you can use: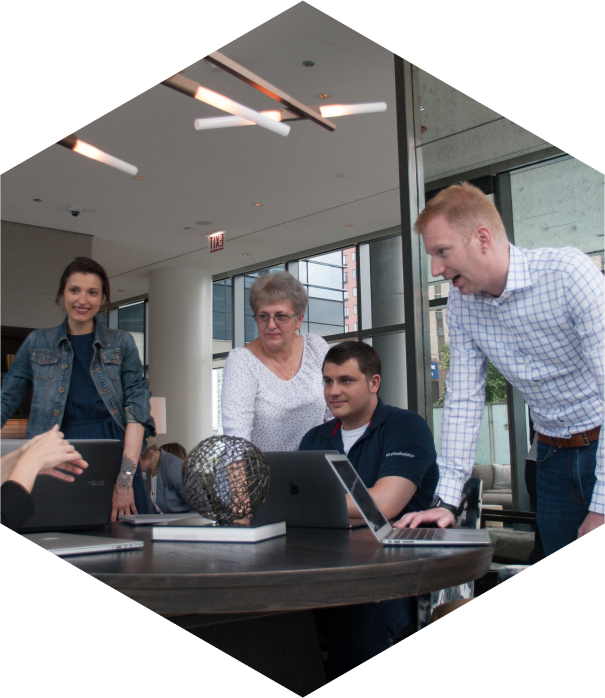 How Can We Help?

Fill out the short form below or call us at:



(888) 846-5382
Backlinks
Reviews

Write press releases and editorial for publications and include a link.

Start guest blogging on other people's websites.

Create an affiliate program for your products and promote it to influencers, bloggers, and other sellers.

Reach out to frequent and previous customers personally and ask for reviews.

Create an automated email that sends to a customer after they've purchased.

Use incentives such as entry to a prize draw.
Always aim for relevant links and high authority domains. Search engines are smart enough to pinpoint links that are considered poor quality, such as link farms, irrelevant directories, and more. In addition, never post fake reviews. More often than not, fake reviews are clearly spotted, poorly written, or overly sales-like.
In Summary
Follow the above SEO tips for an ecommerce store, and you'll see an improvement in your rankings, traffic, and sales. Search engine optimization is your ticket to leveraging the largest segment of your target market. Whether you do the work yourself or enlist the assistance of an expert, you now have the knowledge to understand the tactics that should be employed and why.