Successful marketers have been using SEO to boost their brand awareness for years. So why not extend that to event awareness, too?
Top-notch SEO – that's short for search engine optimization – will help you increase visibility and boost attendance for your event (including virtual events). As a result, you will get more people in seats, spread your message further, sell more products, and have more fun.
However, planning an event and increasing awareness is not all fun and games. As with anything else, event planners may face a variety of challenges that get in the way of great attendance numbers:
   

Understaffing

   

Strained budgets

   

Difficulty prioritizing networking activities

   

Lack of real-world experience

   

Lack of a structured event management process

   

Lack of attendee engagement plan
---
Want to learn more about the Digital Authority Partners approach to SEO? Watch this video!
---
What Is SEO?
SEO is the process of improving your website traffic through enhanced visibility to search engines.
Search engines like Google use bots to crawl through the web, hop from site to site, collect information about those pages, and put everything into an index. Search engines look at various things that make up a set of ranking factors, including keywords, meta information, linking, traffic, and relevance. When a search engine user ' searches ' for a term, it presents a particular set of pages in a specific order.
Through search engine optimization, for example, "marketing events near me," the search engine can generate a list of relevant search links and present them to the user in a fraction of a second. Your goal is to be among the first in the search results, and good local SEO is the way you get there.
What Is SEO Marketing?
SEO marketing is the process of putting what you have learned about SEO into action and where you can start the specific marketing for your event. To conduct effective SEO marketing, you need to focus on the following SEO elements – and don't worry, if this gets confusing, a Las Vegas SEO agency can help you out:
Keywords researching: Understanding popular search terms and search terms that you can capitalize on.
Valuable local SEO content: Working those keyword search terms into your content in compelling ways that create information that is valuable for your website visitors.
Header tags: Using valuable keywords in meta tags and title tags so search engines can easily find you, and so search engine users can quickly and accurately understand what your page will offer them before they click on the link.
Website design: Website and mobile-friendly website design work hand in hand with SEO since a good website design will ensure that once visitors land on your page, they are enticed to stay and can easily find what it is they are looking for.
Page speed: A more obscure factor in website visibility, how quickly your pages load (or don't load – ouch!), is judged by search engines as to how valuable they will be to visitors.
Link building: Arguably the most challenging part of SEO, link building is getting people to link to your page and getting links on your web pages to connect correctly – the more links there are that go to your pages, the more highly search engines think of your content.
Put SEO to Work for Your Event Promotion
Now that you understand what SEO, local SEO, and SEO marketing are, let's use these tools to promote your event. Here are five ways a professional Las Vegas SEO agency would use SEO to build event awareness: 
     1. Use Content Marketing
Put quality, valuable, helpful content on your website. Start with an informative home page, useful about us pages, blog pages, services pages, products pages, and more. When it comes to event promotion, ensure that your event campaign content material is optimized using the content marketing tactics identified above. Wrap up the package by making sure that there is a clear call to action – Register for the event, Buy event tickets now, Sign up for the event now. Ensure that it is easy and painless to complete the transaction.
     2. Identify Relevant Keywords
Optimizing your content with the appropriate keywords is the foundation for any good local SEO strategy for your event. Using the right keywords will ensure that the right audience finds out about your event to buy tickets or register for it. Various online tools are available to identify the relevant keywords to your campaign. 
Keep in mind that these tools can be complicated to use while helpful. A good Las Vegas Local SEO Agency can come in and help. After identifying relevant keywords, put them in high-value and visible parts of your website, including page titles, headers, subheaders, meta titles, meta descriptions, the body copy, the image alt text, image file names, and elsewhere.
     3. Get to Work on Your Link Building Strategy
Links are the easy way to get found, and the more links directed to your website, the more likely search engines, such as Google will think of you. However, the most challenging part of your event marketing and SEO, link building, will be worth it in the long run. To build links:
Send out your event information to relevant event pages and local calendars with a link to your event landing page.

Draft a press release for the event, send it out to the appropriate media outlets, and ensure to include a short URL link to your event landing page.

Find mentions of your webpage and request a backlink.

Find and then fix broken links on your site or any external sites that link back to you.
     4. Target Your Core Audience
Who is most likely to attend your event? What groups are likely not aware but would probably want to participate if they knew about it? A targeted PPC strategy can be beneficial. PPC does not have to be expensive, but it must be well thought through and properly executed. All PPC assets point to a specific landing page that gets the user to do one thing – register or buy tickets for your event. Also, a good Las Vegas SEO agency can help you.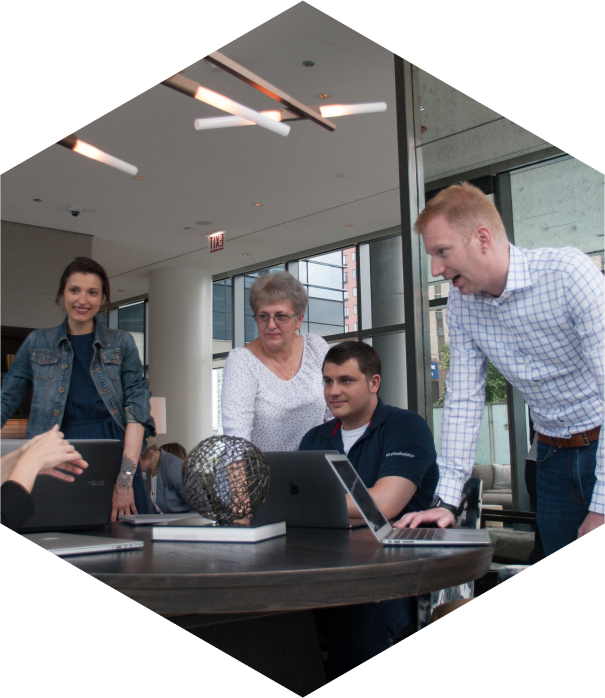 How Can We Help?

Fill out the short form below or call us at:



(888) 846-5382
     5. Focus on Local SEO
"Local" SEO can help button up several small SEO factors that, when put together, can drive traffic to your site. These tasks include getting local reviews for your company and fully optimizing your Google My Business account. Additional duties include optimizing your website for voice search and ensuring that your website and landing pages are mobile-friendly.
Increasing event awareness SEO is not easy but is the best tool to grow event attendance. Are you looking for help from seasoned pros? Digital Authority Partners is your Las Vegas digital agency, ready to make your event a success.