Medical professionals who want to expand their practices invest in a strong and engaging website. By establishing your practice online, you'll have a great chance of increasing traffic for your local office or clinic. One of the ways to enhance medical website popularity is by displaying it on top of search engine results through SEO for doctors.
There are many ways to find a doctor or a medical specialist, but many people rely on search engines such as Google. They type a few words in the search bar and get instant results in just a few seconds. But most people don't move past the first page; some don't even bother checking the results at the bottom of the page.
With medical search engine optimization (SEO), you can unlock your website's full potential and help lead more patients to your local clinic. Let's focus on how SEO works and the top local SEO practices recommended for medical professionals like you.
---
Watch this video to learn about the Digital Authority Partners approach to local SEO!
---
How Does Medical SEO Work?
When someone looks for specific topics online such as doctors, dermatologists, or hospitals, search engines crawl the web to find updated and new content. Search engines such as Google check their stock of ranked pages depending on the terms used.
Some people use very general terms and yield millions of results, while those who use specific terms can churn out only thousands. The results are arranged according to many factors.
Google ranks websites according to user experience, relevance, and authority. SEO can help improve your overall site relevance, optimizing it so that Google can index and retrieve it quickly and effortlessly.
Benefits of SEO for Medical Sites
SEO offers multiple benefits for medical professionals. If you want to increase your local traffic or want to expand your brand online, SEO will help you with these and more.
     1. It Increases Your Targeted Leads
With SEO, you'll have your medical business front and center, accessible to millions of people searching for your services. You'll have leads that fit well with your medical practice. These leads are more likely to click on your website to get more information and are interested in visiting your local clinic.
     2. It's the Most Practical Strategy
Using traditional marketing and advertising strategies can be costly; however, these might not reach everyone and won't have lasting effects. But with SEO, you won't have to spend so much on optimizing your site; you'll also have a broader reach. SEO produces a higher return on investment, allowing you to earn more money on more complex campaigns.
     3. It Boosts Industry Authority
People are more likely to visit, stay, and return to a well-optimized medical website than a low-value, poorly designed site. And with more people checking out your website, you'll rank higher on Google and improve user trust in the long run.
Top Five Local SEO Strategies for Doctors
These are the top local SEO tactics that doctors must use to improve their online presence and expand their medical practices online and offline:
     1. Consider Local Search
You want to claim a larger slice of the pie in a local market with very tight competition. If you overlook your competitors, it will be harder to raise your ranks and attract more customers. This is where local search strategies matter.
Optimize your website with the use of the right keywords. Instead of using very general keywords that are too vague, add your location or your target location for optimization. Consider the terms that your audience will likely use to locate a medical expert in their area, such as "San Diego dermatologists" or "cardiologist in San Diego."
     2. Use the Right Keywords
Also, consider long-tail keywords closely similar to phrases used in regular conversations. Adding the words "near me" helps search engines retrieve businesses within the user's area. Using "psychiatrist near me" will have almost similar results as "psychiatrist in Las Vegas" if the user is within the city.
When you have your keywords ready, it's time to consider the following local SEO tactic:
Claim and manage your Google My Business (GMB) listing. Your GMB profile is connected with Google Maps, so create a GMB profile for every business location.
Invest in mobile SEO. More people look for medical experts using their mobile devices, so don't underestimate this strategy.
Request clients and patients to leave a rating and review.
Add your business to the top directory listing.
     3. Formulate High-quality Links
Google ranks authority sites higher than any other website. Patients trust authority sites for the latest information, usefulness, and ease of use. You can transform your website into a high-authority site with the following strategies:
Create backlinks by contributing to an authority website.
Build your online relationships to get more backlinks.
Ask your clients and patients for a testimonial.
Start a medical blog and write about updated topics.
Place your medical website in high-value medical directories. WebMD, Doctor Finder, Vitals, and RateMD are just some of the top guides available.
     4. Create Helpful, Impactful Content
Your content is what drives your customers deeper into your website. The more engaging and impactful your content, the more your customers will stay.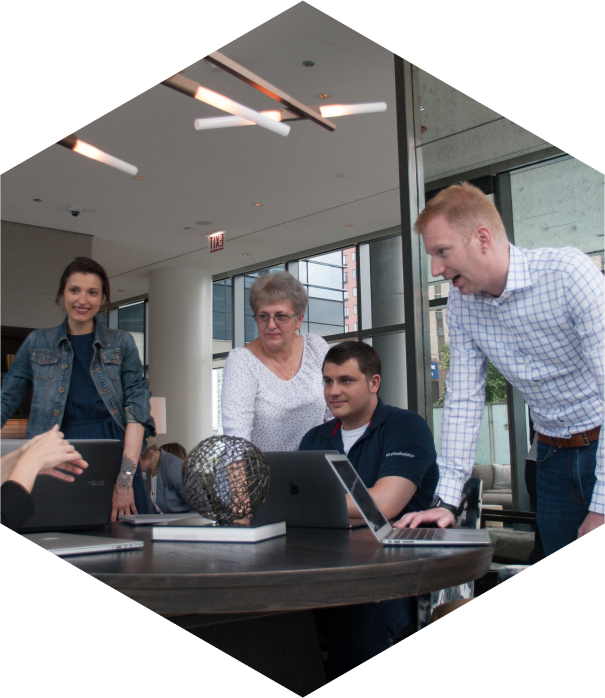 How Can We Help?

Fill out the short form below or call us at:



(888) 846-5382
Website content is more than just text. Medical marketers prefer to use a mixture of text, videos, tables, infographics, and images. Considering the length of your text, fonts, and headings also improves the quality of your text content.
Use your keywords in creating meaningful content.
Find out what content your customers are looking for and create it.
Add descriptions to your content.
Use engaging titles and descriptions.
Create content regularly to boost your online authority.
Link your social media platforms with your content.
     5. Take Advantage of Google My Business Listing
As we have talked about a while before, GMB is your business profile on Google and is linked to your Google Maps. Optimize your GMB by claiming it and editing your information such as your NAP, email address, hours of operation, photos, and reviews.
Your GMB has a short description; make the most of it to tell your customers about your business. Encourage your customers to leave a review, and don't forget to manage negative reviews.
Final Words
Medical SEO is a practical and effective strategy to help your online site rank higher and grab more attention online. Follow these top strategies, and you'll have more patients and clients flocking to your local clinic in no time.