As you promote your medical practice, you need to know the difference between two common marketing techniques: medical SEO and search engine marketing. Medical SEO (search engine optimization) focuses on optimizing a medical website to increase organic traffic from search results. SEM (search engine marketing) involves organic traffic as well as paid ads. You'll likely need to do both at while you're building your patient list.
---
Want to learn more about the Digital Authority Partners approach to SEO? Watch this video!
---
How Does Medical SEO Work?
SEO stands for search engine optimization, a common strategy used to boost websites' search results. SEO makes your website more easily understood by search engines, which pushes it to the top of search results. While word of mouth and personal recommendations are still very important, most people today find healthcare professionals through search engine results. 
Medical SEO helps potential patients find your website. Medical SEO experts understand the target keywords people use to find the services you provide. In addition to the right keywords, a medical SEO expert will improve your website, such as creating an internal linking strategy, optimizing photos and video, and fixing back-end coding errors.
Medical SEO mostly focuses on improving your content. An SEO professional will position target keywords throughout your website by writing informative, useful content that engages potential patients. Search engines will associate your practice with these keywords, and your quality content will showcase your expertise to potential patients.
How Does Medical SEM Work?
Medical search engine marketing involves paying for search engine ads that put you at the top of search results. These ads appear before organic search results. Commonly used ad networks include Google AdWords, Yelp Ads, and Bing Ads. Generally, these ads get purchased on an auction platform; you submit a maximum bid for a keyword and win a spot depending on where your bid stands. However, you can't buy keyword ads irrelevant to what you do and what's on your website. For example, a medical doctor can't buy keywords related to a veterinary website.
Why You Need To Do Both Medical SEO and Medical SEM
Both Medical SEO and Medical SEM put your website at the front of search results. Medical SEO works organically, while medical SEM uses paid ads. At least at first, you'll need to use both. Medical SEO can take months to years to push your website to the top. Medical SEM kicks in immediately. The biggest benefit of medical SEO is that as your website begins to gain traction, you get free organic traffic. Unlike medical SEM, you won't need to pay for keyword ads, and being at the top of organic search results gives you credibility.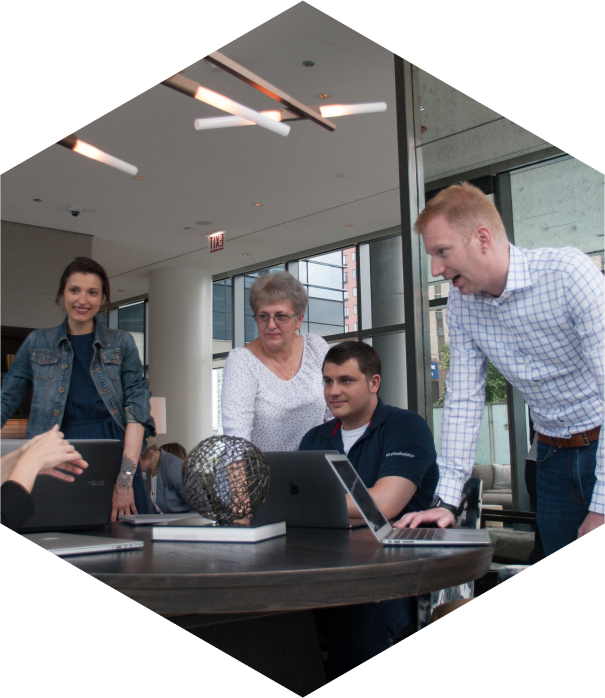 How Can We Help?

Fill out the short form below or call us at:



(888) 846-5382
However, ranking high on the search engines takes time and depends on many factors that you can't control. When you do reach the top, you'll need to keep your website up-to-date to maintain your position. The benefit of search engine ads is that, as long as you're willing to pay, your website can always appear at the top. Medical SEO can work alongside paid advertising by making your website more relevant and helping lower your bid cost. 
Which Is Better, Medical SEO, or Medical SEM?
Whether SEO or SEM will have a better ROI depends on how quickly you need to see a return on your investment. While the ROI of medical SEO over the long term is better, paid advertising plays a vital role in quickly reaching new patients. When you are starting out, driving traffic to your website is the number one thing you need to do. The best way to achieve that is with paid medical search engine ads.
As your top keywords begin to kick in, you can concentrate your advertising budget on secondary keywords. These could include keywords to associate your practice with a nearby town, or for new services that your medical practice provides. By improving the use of keywords, as well as the structure of your website, you will cause search engines to take notice.
Final Thoughts on Medical SEO and Medical SEM
At the end of the day, you need both medical SEO and paid search engine advertising to promote your medical practice. Your healthcare practice must put in the time and money to develop a medical SEO strategy as well as an online marketing plan. Many healthcare practitioners make the mistake of spending time and effort on one but not the other. 
A digital marketing agency can handle both optimizing your medical practice's website, as well as handling your paid ads. They have the time and know-how to monitor the results of both your medical SEO and the effectiveness of your online advertising campaigns. If you've noticed certain changing trends in healthcare marketing, you'll know that your online presence is essential. Staying ahead of online trends can attract new patients to your office and build your practice's credibility and online reputation.