Mental health continues to be an increasing concern for parents when it comes to their children. While often thought of as an adult disease, kids are suffering from emotional and behavioral issues more frequently due to various current social factors.
Stress, anxiety, depression, sleep difficulties, the list of psychological problems plaguing children is vast and complex. It can be challenging to watch your child suffer from these issues and not know where to turn for help as a parent.
Luckily, there are proven therapies that can assist children, and their families improve their mental health. Cognitive-behavioral therapy, mindfulness training, breathing techniques, and many other methods can all promote children's emotional well-being.
One of the most promising aspects of the battle for children's mental health is that numerous apps provide access to these therapies in easy, cost-effective, and prescriptive ways making help available to all.
The use of solid healthcare app development focusing on HIPAA compliance and analytics. Using applications to help with children's mental health can ensure that you use technology suited to your child based on data. You are also using safe and secure tech so that these problematic matters can stay private.
Knowing this new technology's top-notch safety and strength should make apps a go-to choice for parents looking to address cognitive health with their children.
---
100+ companies trust us with their mobile app development needs. Watch the video below to learn why.
---
Are you asking where to start?
Continue reading to explore 8 of the best apps available to help kids and their families work towards improving their mental health.
1. Headspace for Kids
Like any new activity, starting with the fundamentals can set children up for success for years to come. So that's what Headscape for Kids does.  
The app offers a variety of mindfulness and well-being activities that introduces kids of all ages to meditation, emotional expression, and how to build optimism. All essential practices can help any child feel healthier and calmer.
2. Breath, Think, Do with Sesame
Sesame Street, an evolving generational staple in the fight for children's education and well-being, has created an app where kids can learn how to deal with stressful everyday situations.
With the aid of a blue monster, children navigate and respond to common problems by answering how to react and learning calming techniques like breathing and mindfulness. 
Plus, the app includes a wealth of parental resources, which can help any family feel well-equipped to support their child emotionally.
3. Calm for Kids
Calm is a versatile app that offers for both beginning and advanced users solutions.
Throughout the app, you'll find dozens of guided practices that will help support your child's relaxation with things like soothing bedtime stories, scenes of nature, and gratitude-focused meditations. 
With sessions ranging from 3 to 25 minutes, Calm provides a great platform to allow its users to grow into more intensive practices as they become more comfortable with mindfulness therapies.
4. Chill Panda
Incorporating games with mindfulness and relaxation practices, Chill Panda puts children in control of an adorable panda and lets them work through difficult situations with proven techniques that concentrate on improving mental health.
Throughout the game, kids will learn things like meditation and other methods for reducing anxiety, all while having a good time.  
Chill Panda is a neat app that weaves fun and psychological support all in one. With approximately 7.4% of children diagnosed with a behavioral problem, this combination of entertainment and effectiveness might be the simple solution parents need to help their children.  
5. Stop, Breathe, and Think Kids
Aimed at children ages 5 through 10, the kids' version of this highly rated mental health app sends children through sessions in a guided meditation and emotional conflict masked as "missions."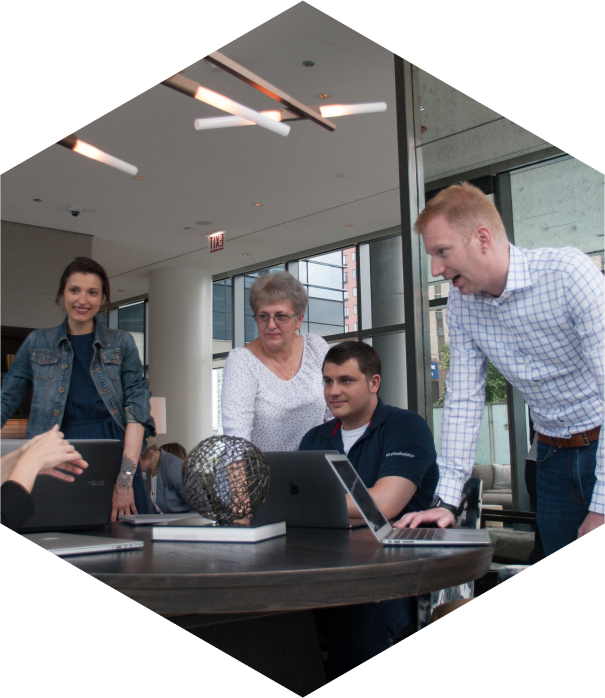 How Can We Help?

Fill out the short form below or call us at:



(888) 846-5382
These missions offer a creative and exciting way for children to explore their feelings, find ways to talk about their emotions, and gain valuable ways to deal with stressful situations.
6. Positive Penguins
Who doesn't love interacting with a joyful, smiling penguin? Positive Penguins give little ones a tool to learn about emotions with the help of an optimistic and educational penguin avatar.  
This app teaches children powerful and easy-to-learn ways to change their mindsets so that every day they can face new and challenging situations with the same positivity that their virtual animal counterpart exudes on the screen.
7. Moodpath
Perfect for teens and tweens, this app focuses on daily tracking habits for children 12 and older to keep them on pace with affirmations, reflection opportunities, and guided meditations to reach a healthier, calmer version of themselves. 
It also asks essential, mental health-focused questions that can help provide a more nuanced picture of a child's well-being to providers and parents, allowing for tailored approaches in assisting kids in improving their well-being.
Moodpath puts the personal in personal health.  
8. Emotionary 
Emotionary is an app that can help children better understand their feelings on a day in and day out basis.
Emotionary's user-friendly interface and simple prompts gather data to help build a user profile to work with therapists to develop better recommendations and outcomes. 
The ease of use makes it an excellent tool for kids and parents alike to understand their mental health, see problematic patterns, and know when to get help. 
Conclusion
Navigating mental health with children is hard.
Knowing which questions to ask, when to worry, and where to go for resources can be a significant obstacle standing between you and understanding your child.
Thanks to apps like the ones listed above, there is help for your kids available right at their fingertips. 
With these apps using strong healthcare app development principles focused on security, effectiveness, and data-driven results, you can trust them to provide the safe solution you are looking for. 
Give several a try and start the journey with your child towards a calmer, healthier version of themselves.