Sending marketing messages via email is one of the oldest digital marketing strategies and remains one of the most effective. For healthcare email marketing, consider not just the content of your email but also its delivery time and means, among other crucial factors.
This email marketing update guide for healthcare tackles straightforward pointers like
Email hyper-personalization
Automation
Segmentation
HIPAA compliance
It's time to update your email campaigns the right way.
Let's go!
1. Consider Hyper-Personalization
The number of email users worldwide continues to grow despite the popularity of other online communication tools like chat and messenger apps. The Radicati Group, Inc., a technology market research firm, found that the number of email users worldwide could grow to 4.6 billion in 2025.
With this staggering number of email users, marketers must develop more efficient ways to create engaging content. Enter hyper-personalization.
A hyper-personalized email uses content, tone, and wording based on the recipient's information. An email message that addresses you by your first name and contains details you think you would likely read is an example of a hyper-personalized email.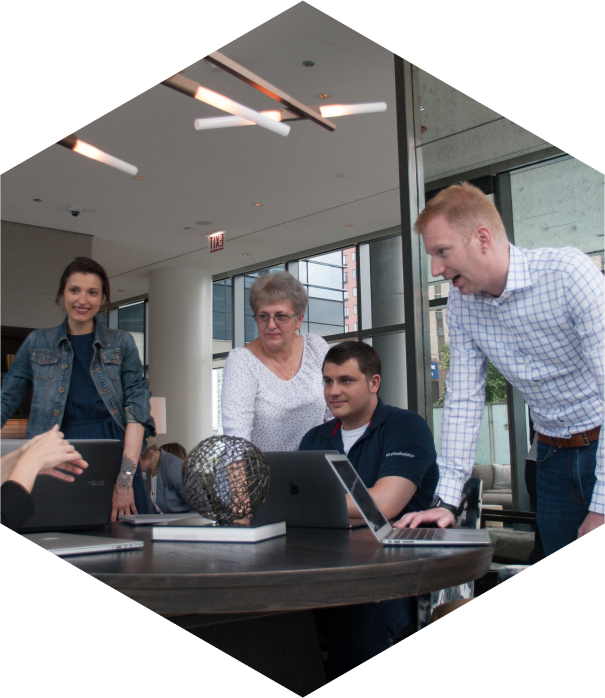 How Can We Help?

Fill out the short form below or call us at:



(888) 846-5382
In the healthcare industry, patients look forward to emails that address their pain points or those that seem tailored to their needs. Recipients are likelier to open and read marketing emails with personalized, engaging, and meaningful subject lines. So, consider a hyper-focused approach to creating email marketing campaigns by following these tips:
Develop targeted content. You must tailor content to your audience's needs, such as meal plans, weight loss strategies, medication prescriptions, etc.
Create engaging email subject lines. Increase open email rates by creating personalized and engaging subject lines.
Use personalized calls to action (CTA). Use the recipient's name to create customized responses and lead them to your website or local business.
Change to a friendly reply to your emails. Avoid a cold "no reply" to your email replies. A warm "hello" or "thank you" plus your audience's name would improve personalization.
Add a hyper-focused map to your business. Lead your audience to your clinic or business location with a map.
Always consider your audience's stage in the sales funnel. Your audience has varying needs depending on where they are in the sales funnel. Personalized emails will turn your recipients into patients.
Decide the best time to send an email to improve engagement. Experiment to find the best time, which varies among recipients.
Consider email accessibility. Some of your target recipients may have permanent or temporary disabilities. Be sure they can access and read your emails with ease.
2. Take a Closer Look at Email Automation
Today, various email marketing tools can ease the burden of marketers. One of these is using an email automation system or tool. Email automation helps set specific email marketing communication according to your recipient's stage in the sales funnel.
This tool sends welcome emails to patients who sign up and a thank you email to those who book your service or purchase your product. But email automation tools can do more. Automation eases the burden of composing emails for follow-ups, reminders, and general information using templates.
With automated responses, you can always create error-free, focused emails. Here are a few tips to consider in email automation:
Create goal-centered automated email responses. These could be welcome emails, appointment reminders, or emails with a set goal to trigger an automated response.
Automate regular educational emails. Emails that guide and inform patients should be delivered monthly. Include content such as programs, events, health issues, etc.
Show your care with email greetings. Send birthday emails or holiday greeting emails to promote customer value.
Craft automated emails according to your brand. Send emails with your logo, business name, and contact information.
3. Focus on Email Segmentation
Updating your email marketing strategy ensures that every email communication is sent to the right recipient. These people are interested in what you're saying or offering and are ready to make a purchase or book your services.
Email segmentation is about creating emails for the right segment or audience. It's about breaking your target market into smaller, more meaningful groups so you can communicate your message effectively. Consider the following audience segmentation strategies:
Collect patient data using well-drafted forms. Use Google forms to create subscription forms or sign-up forms.
Segment your audience through demographics. Social media platforms like Facebook use demographics to segment subscribers. This strategy can also help you with your business.
Ask your patients to answer surveys or quizzes. To join, they must sign up with their name, email address, phone number, and other relevant personal information.
Use geographic areas to create promos, webinars, maps, and more.  Localized emails will help your audience find your business or your practice.
Consider the patient's position in the sales funnel. Like creating hyper-personalized emails, your patient's place in the sales funnel will help you create effective segmented email communications.
4. Comply With HIPAA
Starting email segmentation means you need a large amount of data about your audience. This data contains personal information, preferences, buying behaviors, and more. Ensuring that your email marketing complies with the Health Insurance Portability and Accountability Act (HIPAA) is integral to healthcare marketing.
Any business that handles patients' personal health information (PHI) should comply with HIPAA regulations. HIPAA improves and protects the handling and use of PHI. Make sure your emails are HIPAA-compliant by:
Always securing patient consent to receive emails
Adding your contact information and business address to your emails
Ensuring all marketing emails are encrypted and data access is specified
Specifying PHI security through email and to email recipients
Securing devices that access and store PHI
Training employees or staff about HIPAA
Summing Up
Updating your email marketing campaigns using hyper-personalization, automation, and segmentation will improve engagement and help you achieve your marketing goals. Use these healthcare email marketing strategies to connect with your patients and secure your authority in your industry.
Do you want to find out how email can boost your healthcare email marketing techniques? Let's start today; contact Digital Authority Partners now.