The mHealth app market was worth $38.2 billion in 2021, and experts expect it to grow at a compound annual growth rate (CAGR) of 11.8% between 2023 and 2030. This comes as no surprise, as patients spend more of their time on mobile devices than ever before. This has made it easier for doctors to reach out to patients who reap the benefits of this digital revolution.
If you're looking to develop a healthcare app, you'll first need to determine the type of app that will serve your purpose. By taking some time to consider what features are the most important for your specific patients, you can easily choose an app solution that works best for your practice.
---
100+ companies trust us with their mobile app development needs. Watch the video below to learn why.
---
Here are 10 of the most popular types of apps healthcare providers can create for their patients:
1. Doctor On-demand Apps
Doctor on-demand apps are among the most popular health applications that allow doctors to provide care by connecting with patients via live video calls. The doctor's schedule becomes more flexible, as they can now see and treat patients from anywhere in the world. 
This level of convenience means that doctor on-demand apps often attract young professionals who travel frequently or work unpredictable hours. These apps also allow patients to feel comfortable knowing that doctors are standing by to help them through complex health issues.
2. Reminder Apps
Another popular type of mobile app is the reminder app. Reminder apps serve as a source of encouragement for patients who take their medication on time or adhere to doctors' orders after treatment. By reminding patients that they need to take their medications at specific times, doctors can help them stick to their prescription regimen and improve the likelihood of recovery.
3. Dieting Apps
A significant portion of the population is either trying to lose weight or maintain a healthy lifestyle. As a result, many doctors focus on developing dieting apps that will help their patients stay on track with proper nutrition and exercise routines. 
Dieting apps can track the food patients eat, the amount of exercise they get, and the health goals they need to achieve over time. But people need to understand first the connection between healthy eating and healthcare apps.
4. Medical Record Apps
When a patient enters a doctor's office, they need to fill out a form that documents their personal information. Doctors can replace this old-fashioned paper system with medical record applications by allowing patients to submit documentation from their homes through their smartphones. This helps streamline the appointment process and gives patients more control over their health information.
5. Mental Health Services Apps
People now use apps to fight complex issues such as drug addiction, mental health problems, and anxiety. These innovative applications can be tailored to treat specific health concerns that are relevant to each patient. 
With mental health services applications, patients can find and connect with the help they need, including counseling, clinical trials for new drugs, and even psychiatrists. This type of application is popular for those who don't want to receive in-person treatment but are still looking for quality care.
6. Women's Healthcare Apps
Doctors also use women's healthcare apps for expecting mothers and women who plan to get pregnant in the future. These apps help make a patient's prenatal care more convenient by allowing them to track their fitness, nutritional plans, and the time they need to visit the doctor. Pregnant women can use these applications with confidence, knowing that they're empowered by the information they need to have a healthy baby.
7. Medical Training Apps
Some doctors also use apps to train future medical professionals. By developing training apps, doctors can prepare the next generation of healthcare providers with interactive modules that cover specific topics such as anatomy and clinical practice. 
This is one-way doctors can give back to the community. They ensure that they pass their knowledge on to future generations of physicians.
8. Chronic Disease Management Apps
The medical community has also started using apps for chronic disease management. Those who suffer from ongoing conditions such as diabetes, high blood pressure, or lupus rely on their doctors to make sure they get the treatment they need.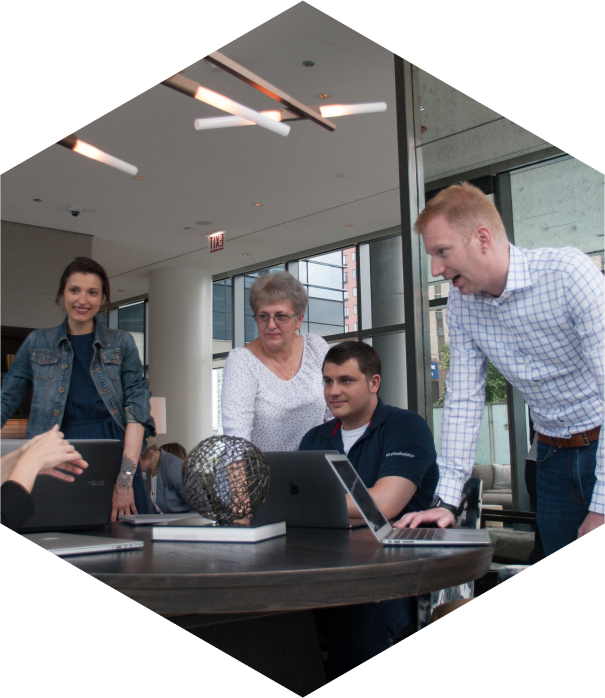 How Can We Help?

Fill out the short form below or call us at:



(888) 846-5382
With chronic disease management apps, doctors can track their patient's health data and share it with them in a convenient format. This allows patients to communicate directly with their doctors and stay on top of their condition.
9. Prescription Price Comparison Apps
In a world where technology advances every day, healthcare has begun to shift toward a more digitized system. As a result, doctors now use prescription price comparison apps to help reduce the cost of prescription medication for their patients. By allowing individuals to shop around and compare prices at nearby pharmacies, doctors can keep their patients' costs low without sacrificing quality care.
10. Pharmacy Delivery Apps
Another way doctors use apps to make healthcare more affordable is by using pharmacy delivery applications. Instead of requiring patients to go to the doctor's office in person, this type of app helps deliver prescription medication straight to their front door. This gives individuals more freedom to get their prescriptions filled and reduces unnecessary costs that may come from taking time off work.
Create Your Custom Health Application Today
Now that you have an idea about the most popular types of health apps, you can choose to create one that will best suit your patients' needs. However, creating a custom health app by yourself can be a time-consuming and challenging process. You have to look for an expert in healthcare app development to do this job for you. 
Work with a healthcare app development agency like Digital Authority Partners. We can speed up the development process while ensuring that we build your app to maximize the benefits needed for your patients. 
With our team of app experts, providers can begin creating engaging applications that provide real value for everyone involved. For more information about how we work with doctors to develop mobile applications that boost patient care, reach out to us.