When you're deciding how to market your medical practice, there are a lot of factors to consider. Maybe you've heard of (or tried) pay-per-click advertising. Perhaps you've tried social media or started a newsletter. We understand there are several options to choose from when marketing your medical business. However, medical SEO is one of the most lucrative marketing initiatives you can begin. This article will cover what SEO is and why it's so essential for medical businesses!
---
Watch this video to learn more about the Digital Authority Partners approach to Medical SEO!
---
What Is Medical SEO?
SEO (search engine optimization) is optimizing your website to rank higher in search engine results pages (SERPs). In other words, when someone searches for a keyword or phrase related to your medical practice, you want your website to appear as close to the top of the SERPs as possible.
Several factors contribute to your ranking in SERPs including:
The quality of your website's content
The number and quality of backlinks pointing to your website
Your website's loading speed
Your website's mobile-friendliness
SEO is an ongoing process, which means you need to regularly publish high-quality content, acquire backlinks, and optimize your website if you want to maintain or improve your digital presence. We understand that might be a lot of information to take in if you're just getting started. So, before we teach you our simple SEO guide, we'll cover why SEO is essential for medical practices.
SEO Benefits Outweigh the Costs
The first reason that medical SEO is essential is because the benefits simply outweigh the costs. Here are a few statistics to help illustrate this point:
75% of users never scroll past the first page of SERPs (Source: Hubspot).
68% of online experiences begin with a search engine (

Source: BrightEdge

).
61% of marketers say improving SEO is their top inbound marketing priority (Source: Hubspot).
What do all these statistics have in common? They all show that appearing on the first page of SERPs is essential to increase traffic to your website. And, as we already know, more traffic usually means more patients or clients. That means SEO should be a part of your long-term marketing strategy.
Another commonality among these statistics is the general prevalence of SEO. When most marketers agree on anything, it typically means they're correct (because they never agree). Additionally, the benefits of local SEO are undeniable. When your business is trusted, has hundreds of positive reviews, and is listed on Google My Business, you're set up for long-term success.
More Organic Traffic and Better User Experience
Another reason for the prevalence of medical SEO is that there are direct and indirect benefits—better user experience and more organic traffic. Of course, organic traffic is a direct benefit of SEO. The goal of SEO is to rank higher on SERPs, and a byproduct of that is an increase in organic traffic. Understandably, an increase in organic traffic will lead to more leads and patients. Additionally, some other benefits come with organic traffic that we'll discuss later!
Next, a better user experience is an indirect byproduct of SEO. Think of it like this, you're providing more value to readers when producing and improving content. Additionally, enhancing your technical SEO (like site speed) offers the best user experience possible. Alternative text is another example of giving a better user experience overall.
Results Are Quantifiable
One of the best parts about SEO is that you can measure results. Unlike other marketing initiatives, you can see if your SEO efforts are paying off by tracking things like rankings, organic traffic, and conversion rates.
There are multiple tools available to help you track your progress over time. Google Analytics is one of the most popular (and free) ways to monitor your website's performance. You can also use Moz's Open Site Explorer and Google Search Console to track backlinks and keyword rankings respectively.
By tracking this data, you can implement and calculate other pieces of critical information like ROI (return on investment). That means you're able to understand your campaigns on a core level. Additionally, you can test different methods and apply different strategies to see which works best for your location.
Increases Credibility and Brand Awareness
SEO also helps increase credibility and brand awareness. Credibility is essential for all businesses, but it's especially important in the medical industry. After all, you are responsible for people's health.
There are a few ways that SEO increases credibility. The first is by building trust with potential patients. When you rank higher on SERPs, potential patients will see your website as more trustworthy. Additionally, if you have a mobile-friendly website and fast loading times, that will build trust and improve your SEO.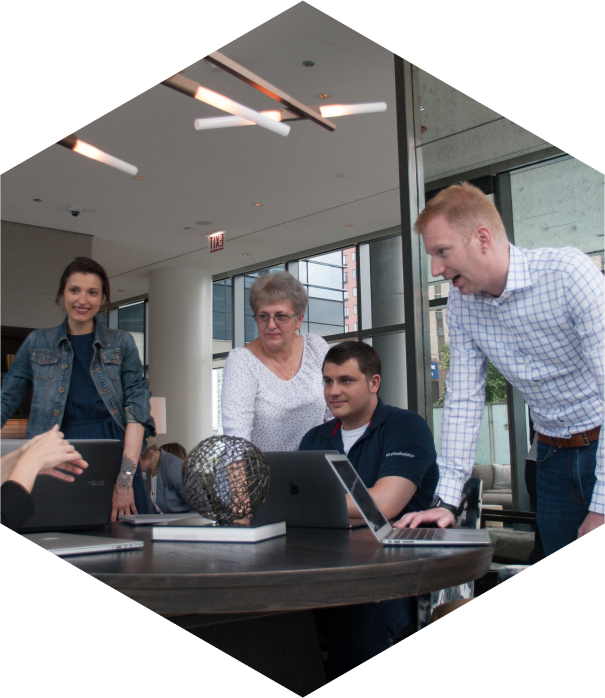 How Can We Help?

Fill out the short form below or call us at:



(888) 846-5382
Brand awareness is another form of credibility. When your brand appears multiple times on SERPs (and in other places like social media), you're increasing the chance that potential patients will remember your name when they need medical assistance. That means your brand will be thought of first. Remember that SEO is a short- and long-term strategy that helps set your business apart!
Potential for Long-term Success and Exponential Results
As we just hinted at, SEO has the potential to give your business long-term success in your area and provide exponential results. Once you reach the top of SERPs, you're likely to stay there for a while (barring any unforeseen changes with Google's algorithm).
SEO is an ongoing process that takes time, but it pays off. Additionally, it has the potential to provide exponential results because it can compound over time. That means your SEO efforts will build on the progress from the previous month. Therefore, the longer you do it, the more success you're likely to have!
Final Thoughts
Medical SEO is important for several reasons. We've outlined five of the most important ones here, but really there are endless benefits to ranking higher on SERPs. If you're not sure where to start with medical SEO, we recommend contacting an agency for a free consultation. There you can understand your starting point, a general timeline, an estimate of effort, and what you can expect in terms of results.
SEO is a complex process with a lot of moving parts. But, it's worth it for the long-term success of your medical business. So, are you ready to get started?