As more and more people access the Internet from smartphones and other mobile devices, responsiveness has become one of the most important characteristics of a great website. Google and other search engines reward responsive design because it creates the best user experience possible. It is one of the vital parts of technical search engine optimization (SEO) that encourages high rankings. An SEO agency can make sure every page on your site is fully responsive and attractive to all types of visitors.
You understand its importance, but still have some questions. What is responsive website design and how can you make sure you have it?
Let's begin!
---
Want to learn more about the Digital Authority Partners approach to SEO? Watch this video!
---
Responsive Web Design Defined
Responsive website design is the practice of crafting websites to provide an optimal viewing experience across a wide range of devices from desktop computer monitors to mobile phones. This includes more than just displaying images and text clearly. It also involves how a website serves graphics and video content. A responsive website design automatically adapts the layout to the screen size of the device it is being viewed on. This is done by using flexible grids and layouts, as well as through media queries. Responsive design also results in faster load times because there is only one version of the site that needs to be loaded.
The alternative is to have two totally separate website designs created that are accessed by different devices. This is a waste of time and money these days. Responsive web design tops the list of options you cannot ignore if you want your pages to get to the top of the search engine results.
SEO Benefits of Mobile Applications 
Your overall marketing strategy and optimization efforts specifically also benefit from mobile app design associated with your website. Even if you have responsive pages that show up on smartphone screens with no problem, having a separate app that is specifically designed for people who prefer using their phone makes sense.
Since the advent of the smartphone, mobile apps have become ubiquitous. They are now an essential part of our lives; we use them for everything from checking the weather to booking a flight. As a business owner, you may be wondering if you should create an app for your company. The answer is yes, but not just for the sake of having an app. You should create an app because it can help improve your SEO.
One important way that apps can help with SEO is by increasing website visitors from smartphones. According to Google, users are five times more likely to click on a link from their phone if the website is designed for mobile devices. This means that if you have an app, your website will be more likely to show up high in the search engine results pages (SERPs) when people search from their phones. Since Google and other search engines prioritize mobile-first design these days, ignoring it makes imperils your overall optimization strategy.
Boost Customer Experience With Faster Load Times
People surfing the web expect websites to load quickly. When a website takes too long to load, visitors may become frustrated and leave. This can lead to a high bounce rate and lost traffic opportunities. Any negative user experience translates into lower search engine rankings. Google does not like sending people to web pages that do not provide a great experience. There are several ways to improve website loading times and keep visitors' attention focused on your site.
One way is to reduce the size of your images. Make sure they are formatted for the web and use compression tools to minimize file size. Another way to speed up loading times is to minify your code. This removes unnecessary characters from code that can slow down the loading process. You can also enable caching which saves a copy of your website pages on the visitor's computer so they don't have to reload them each time they visit your site.
These methods can improve your website's loading time and keep visitors' attention focused on your content. Technical SEO - including decreasing load time and optimizing on-site file sizes -  should be part of your overall digital marketing strategy.
Review Content Frequently for Cleaner Websites
One thing that can harm your search engine rankings is duplicate or non-unique content on your own website. When you review your pages more frequently, you end up with a cleaner overall experience for all site visitors.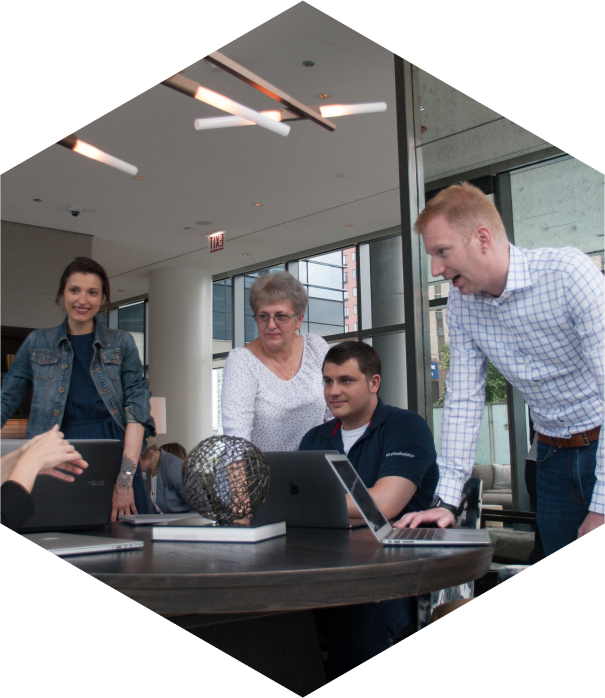 How Can We Help?

Fill out the short form below or call us at:



(888) 846-5382
There is no doubt that website content is king. However, website content must be regularly updated and maintained to keep it relevant and authoritative. This means keeping blog posts fresh, removing irrelevant content, and optimizing pages for the right keywords. Too often, people assume that once a website is launched it requires little to no maintenance. Unfortunately, this is not the case. If you want your website to be successful both at ranking high in SERPs and attracting visitors, it is important to review the site's content on a regular basis.
This does not mean overhauling the entire site every week or even every month. However, checking key pages and making sure the latest information is included is essential for keeping a website's rank high and its visitors coming back. This is one reason why data collection and analytics is such an important part of long-term strategies for online businesses.
Summing Up
Are you ready to improve traffic numbers and relevancy? If your website does not use responsive web design right now, you need the help of a qualified team to make the right changes. Contact Digital Authority Partners today to ask about how we can help you get-up to-date with the latest search engine requirements. Every business and personal brand needs to maximize potential traffic to their online platform if they want to succeed. Responsiveness is just one part of this equation for long-term growth and profit.