More than 72% of consumers that conducted a local search ended up visiting a store within five miles of their location. It's clear that customers want a quick and easy way to find relevant products or services in their area, and Google helps them find what they need with Local SEO.
However, if you're unfamiliar with the concept or where to start, we've got you covered. We'll cover the basics that you need to know about local SEO, as well as how to optimize your site for local search.
---
Watch this video to learn about the Digital Authority Partners approach to local SEO!
---
What Is Local SEO?
Local SEO is the process of optimizing a website for local search results. This includes ranking higher in maps and directories, as well as increasing click-through rates (CTRs) from SERPs. Local SEO is different than global SEO because you are targeting a specific geographic area instead of a worldwide audience, plus they use different tactics and strategies to rank.
How Does Google Treat Local SEO Differently?
While regular SEO focuses on helping your business or product rank when customers search for a specific item, local SEO focuses on the company's physical address to deliver the right results to those searching for services "near me." To do this, Google uses a slightly different algorithm to rank local those pages. Here's what you need to know about how Google treats local SEO when crawling through your page.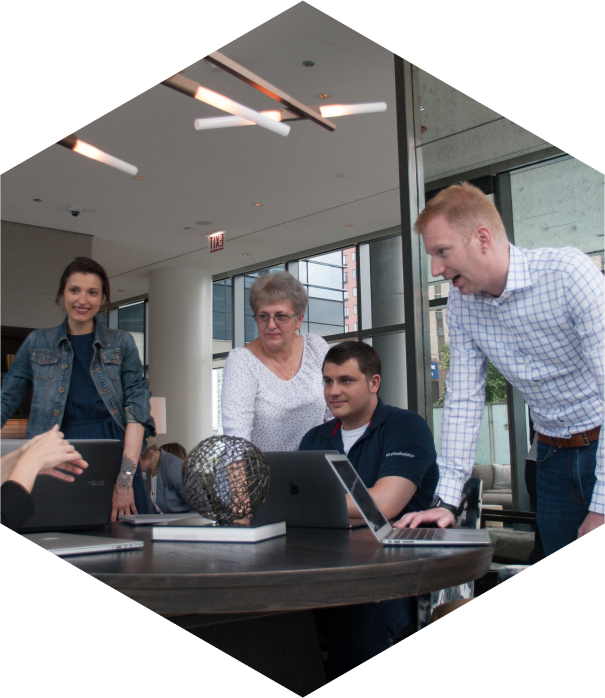 How Can We Help?

Fill out the short form below or call us at:



(888) 846-5382
     1. Local Addresses Are The Priority
When local results are shown in Google, the address that is listed in your NAP (Name, Address, and Phone) has a higher probability of ranking if it's filled out correctly. This is because Google looks for websites featuring local addresses to help match customer inquiries with the correct webpage. 
This means if you have multiple locations, each listing should include a separate landing page that features the complete address for each location to help give your business more authority on search engine result pages. 
     2. Directories Are Higher On The Google Results Page
Not only does Google give preference to companies featuring a local address, but they also tend to rank directories higher than average websites. This means that it's essential to have your business featured on these lists in order to help your company stand out.
For example, if you search on Google for the keyword "San Diego Restaurants," you'll first notice the big "Top 3" restaurants listed. Below that, the first four listings are all directories, including the San Diego Eater, Trip Advisor, San Diego Explorer, and San Diego Restaurants. If you were a restaurant in San Diego, you would want to make sure your business was listed on one of these pages in order to see an increase in your rankings and impressions.
     3. Optimized Online Profiles Receive More Consistent Results
When it comes to local SEO, one of the most important factors is having a consistent online profile. For example, you don't want your business's Facebook page featuring completely different information than your Google My Business page. This can confuse customers and make it difficult for them to find the correct information.
Instead, it's essential to ensure that each page has the same information so that Google can recognize your locations and give you an equal opportunity of ranking.
5 Easy Ways To Improve Local SEO
Now that you understand why local SEO is essential, you'll want to start improving your business page. While you can always turn to a San Diego SEO Agency, there are a few simple ways to optimize your online profile today to receive higher rankings.
     1. Ensure Your Content Is Mobile-Friendly
Since more than 60% of all searches on Google are conducted on a mobile device, it's essential to ensure your content is mobile-friendly and accessible on all devices. 
While you can use a mobile-friendly layout to accomplish this goal, you'll actually want to consider a mobile-first website approach instead. A mobile-first website is a website that is designed for small screens and then scales up for larger devices, ensuring that everyone who visits your site receives the same experience. 
     2. Create Consistency in NAP
In order to have a successful online presence, you'll need to ensure that your business's name is the same across all platforms. Google looks for consistency in listings in terms of name, address, and phone number (NAP) and will rank higher among those who are using this consistent information on their profiles.
     3. Increase Your Site Speed
If your website is not optimized and you're experiencing delays in page load time, Google will give preference to other pages that are more responsive. This means it's essential for you to ensure your site speed is quick so customers can easily interact with the information they want on your homepage. You can do this by compressing images, removing unnecessary plug-ins, and reducing the number of redirects on your website.
     4. Make Sure You're Claiming Your Google My Business Listing
If you have a physical location, it's essential to ensure you're claiming your Google My Business listing. This will allow customers to find accurate information about your hours, location, and will allow you to create special offers which can improve your click-through rates.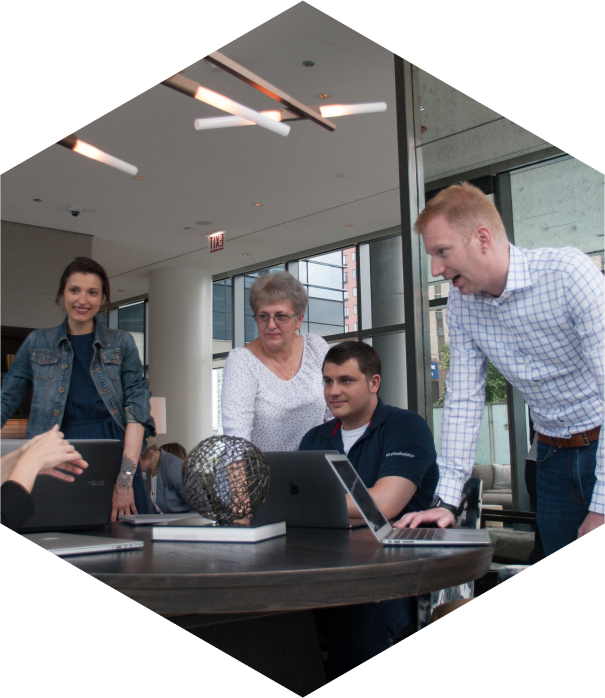 How Can We Help?

Fill out the short form below or call us at:



(888) 846-5382
     5. Integrate Google Maps
If you really want to stand out from the rest, your business should consider integrating Google Maps directly onto your website. This will allow customers to find accurate directions, which can improve your click-through rates and boost conversions by making the overall experience on your site much easier for users.
Conclusion: Optimizing For Local SEO
Now that you understand the importance of local SEO and some of the simple things you can do to improve your rankings, it's time to get started. The above tips are a great place to start, but there are many other ways you can optimize your website for better local visibility.
One easy way to get started is to find a San Diego Local SEO agency that can help you achieve the results you're looking for. At Digital Authority, we're your local SEO San Diego Digital Agency experts. We have the expertise to help improve your online presence to produce serious customers. Contact us today to learn more about our services and receive a free consultation.