Millions of people are looking for local services near them every single day, searching for anything from clothing stores and grocery delivery to accounting services. Did you know that 88% of searches for local businesses made on a mobile device result in either a call or visit the business within 24 hours? By ensuring your business is investing in Local SEO, you can pop up where your target audience is searching for you.
Local search engine optimization is the process of ranking higher in local search results, whether that's for a specific neighborhood, city, or even region. The goal is to improve visibility and drive more leads through the door, whether it's online or offline (or both!).
By working with a San Diego Local SEO Agency to build a solid online presence, improve your local business listings, and boost your positive online reviews, you're bound to improve your local SEO ranking. However, you don't have to wait to get started with your local SEO today. Below, we've listed seven top resources you can use today.
---
Watch this video to learn about the Digital Authority Partners approach to local SEO!
---
1. Optimize Your Google My Business Account
The first step to getting started with local SEO is by optimizing your Google My Business account. Your GMB listing allows you to list all of the information about a business's physical location, including contact details and hours of operation. This can be used as an opportunity for businesses to build their online presence in addition to driving customers into their brick-and-mortar locations! 
You should also take advantage of other features on this platform, such as adding photos and videos that will help improve visibility even further - especially if these images are geo-specific, so they better serve those who search for services near them. 
2. Create Tier One Local Citations
A local citation is an online representation of a business that helps you build links from other websites or mentions your brand name. Tier one citations are the most essential local citation sites to use because of the amount of traffic they drive and how well they perform in Google's search engines. The more citations you have in these well-accredited platforms, the greater your chances are of ranking higher in local search results for users who are searching near them.
One way to build these tier one local citations is to create and optimize listings across places like Apple Maps, Bing Places, Google My Business, and Google maps so that your business pops up correctly during any search inquiry. 
3. Create Relevant Local Backlinks
When you're looking for ways to create backlinks, it's essential that you focus on those that are specific to your industry and the local area in which you operate. Unique and locally relevant backlinks will help boost your SEO ranking as they show Google that your site is being talked about and recommended by other websites within your field - something that is essential when it comes to standing out from competitors.
A few ways to get relevant local backlinks includes:
Create and maintain your Google My Business page.

Sponsoring local businesses, whether you work with them or purchase advertising space on their page.

Earning a spot in your local newspapers. If you host any type of community event or give back, they'll likely want to highlight your business.

Find local directories with a Google search and sign up to be a part of them.
 4. Add Thorough Information To Each Of Your Profiles
No matter how small or big, every business needs to have an online presence. The goal of your online presence is to make it easy for new visitors to understand what you sell or provide, not have them guessing what your business is about. This means that businesses need to make sure they're thoroughly filling out the information as much as possible for every social media profile page and review site.
You'll want to include as much information as possible about your business, such as the products and services you offer, your unique selling proposition, what areas you service, and contact information. The more complete and accurate this data is for each page, the greater the chances are that users will stumble across your site when searching for related terms.
5. Ensure Content Is Consistent Across Platforms
It's essential that your website, blog, and social media posts have the same branding and messaging so that users who find you online know they've landed on the right page. This also helps to create a sense of trust with potential customers, as it shows them that you're an authority in your field.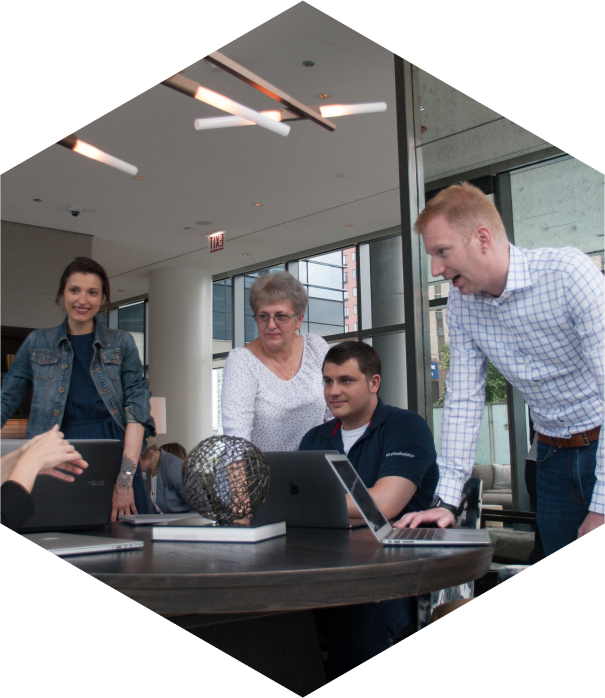 How Can We Help?

Fill out the short form below or call us at:



(888) 846-5382
The most important way to ensure consistency is to ensure that your name, address, and phone number are the same on every platform. While this may be simple, many businesses fail to do so, and it can hurt your chances of appearing in search results, particularly if you're targeting local customers.
6. Grow Your Online Reviews
One of the most significant factors in local SEO includes user reviews. More than 95% of users read reviews before making a purchase. Therefore, if you want to improve your ranking, it's essential that you focus on encouraging more people to leave positive feedback online about their experience with your business. 
This can be done by using search engine optimization tools like Google Alerts, asking customers after receiving their order for suggestions or comments (with an incentive), responding quickly if there are any negative remarks, and expressing genuine gratitude when someone leaves a review. 
7. Add Relevant Local Keywords To Your Content
The more relevant your keywords to the services you offer or specific places you deliver to, the higher you'll rank in search engine results pages. It's also essential to include these keywords throughout your website and blog posts, so they're picked up by search engines when people use related terms as part of their search query.  
To do this, you'll need to dive into keyword research or reach out to a credible San Diego SEO Agency to do it for you.
Get The Best San Diego Local SEO Help Today
If you're feeling overwhelmed or don't have the time to focus on your local SEO, it's a good idea to reach out to an experienced Seo Diego SEO Agency. At Digital Authority, our expert team can help you get set up with the right tools and tactics necessary to improve your ranking and bring in more customers from your area.