SEO is vital to running a competitive business in the modern world. Even if you only provide goods or services from a physical location, your customers find you (and check you out) online before they ever set foot through your doors.
Good search engine optimization must start with an SEO audit. It is the only way to know the problem and how to fix it. If you use an external SEO agency, they will likely conduct an audit at the outset of your relationship. In addition, it tells you how and where things need to be changed. Still, you can also audit your web presence using the same tools your agency might deploy – devices like the ones below.
---
Want to learn more about the Digital Authority Partners approach to SEO? Watch this video!
---
Google Search Console
Google is, by far, the number one search engine in the world. So when we talk about SEO, search engine rankings, and search algorithms, for the most part, we are talking about those factors specifically as they relate to Google. It makes sense then that the search giant's tool is first on our list.
Google Search Console is free to use, as long as you show that you own/are the administrator for the website. It gives you several powerful analytical tools in one platform. Some of the best features are:
Search Queries – This lets you assess the keywords that are bringing your traffic and find out how to improve your ranking for them.
Coverage – This tab shows you where errors are on your website, including non-indexable pages, so that you can make the relevant fixes.
Search Results – Clicking on this and then 'Pages' allows you to see where each of your web pages ranks for different keywords.
Mobile Usability – This feature gives you information on how mobile-friendly your pages are, which is a crucial consideration for the algorithm in recent years.
There are plenty of other metrics that you can use in Google Search Console to assess, analyze, and improve, so play around with the tool to find what works for you.
Google Analytics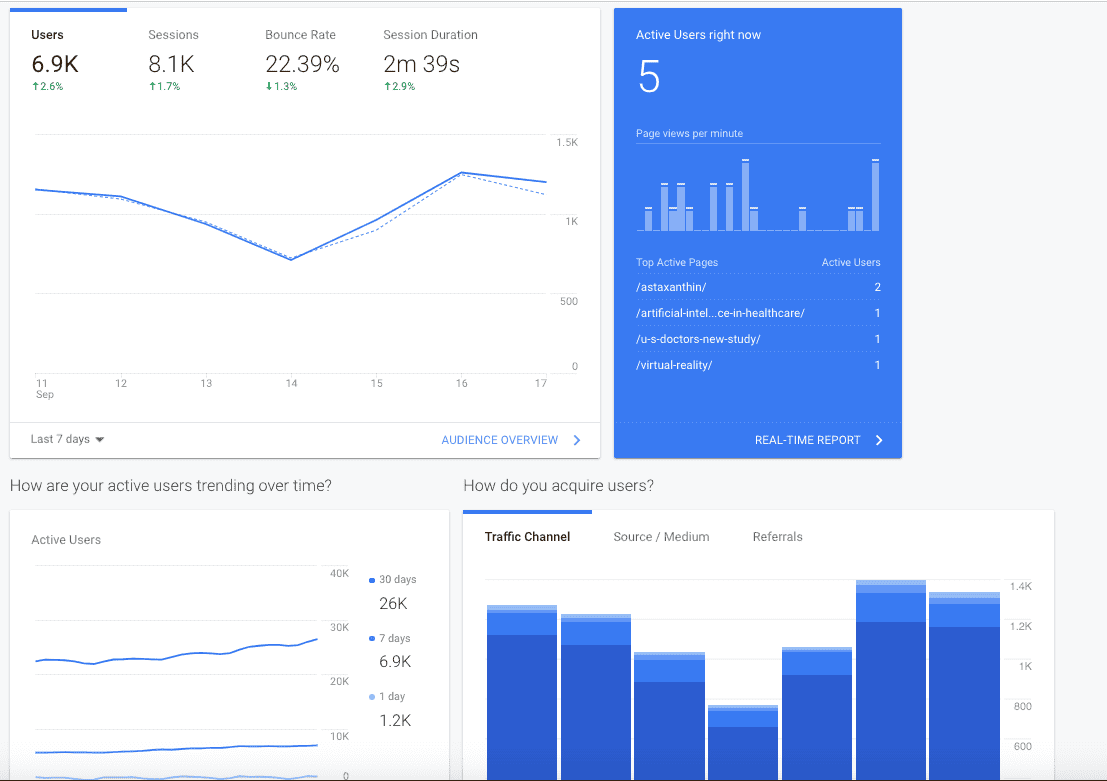 Another tool from Google, this one is designed for use by professionals. But, again, you can use it yourself without charge. Still, the information displayed is much more granular and requires experience and expertise to interpret and act correctly.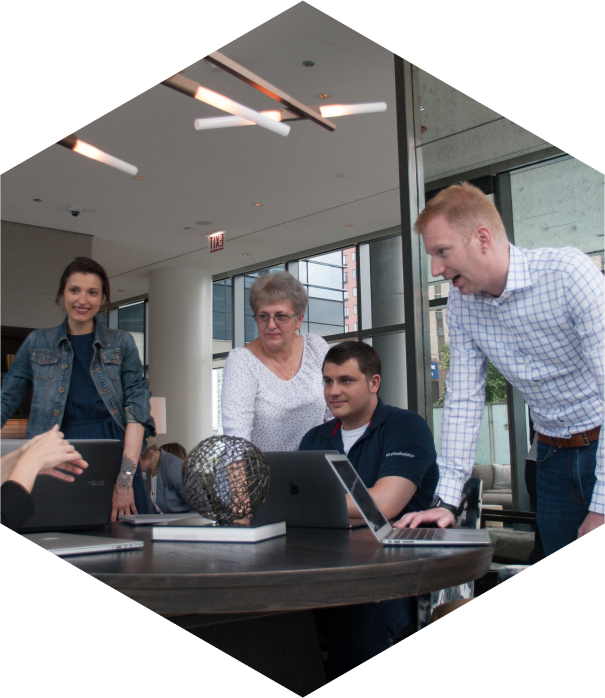 How Can We Help?

Fill out the short form below or call us at:



(888) 846-5382
The data available through Google Analytics includes deep-level information regarding your visitors: how many people are visiting your website per day and their approximate geographical locations, interests, genders, ages, browsers, and device types. You also get essential information regarding how users behave once they reach your site – how long they spend on any page, the number of pages, and how they navigate around.
You will also be able to see how visitors get to your site. As a result, this can be crucial in allocating marketing spend, as you can see where your site gets the most traction. Sources include organic search (typing something relevant into the search bar and finding you), direct (clicking a bookmark or typing out your URL), and paid-for (PPC and other advertising, for example).
Google PageSpeed Insights
This tool focuses on a critical part of your search engine optimization: loading speed — the speed with which your page loads prioritizes heavily within the search engine algorithms, and rightly so. Therefore, the longer your page takes to load, the more likely a visitor will give up and go elsewhere. We are not just talking about a site that takes five or ten minutes to load – studies have shown that even an increase of just one second in load time can cause a noticeable increase in visitors leaving.
PageSpeed Insights gives you a score for your webpage, as well as some (usually) simple tips and tricks for how to improve it. Best of all, the tool is free to use.
Upcity
Moving away from Google now, and even from data, you need to manipulate and understand yourself. Upcity provides a free SEO Report Card service. You give them a handful of information (your name, email, phone, URL, and your most targeted keyword), and they will send you your results. The report card is a simple one-pager that gives you an overall score for your website, a ranking overview for your keyword in both Google and Bing, a link report, accessibility information, and some fundamental on-site analysis.
Upcity also allows you to choose a competitor with which you would like to compare your website, giving you valuable information about what areas your competitor is strong and weak.
You can make the adjustments you need to improve the various metrics and then move on to more advanced analysis and audit.
Ahrefs Site Audit
Similar to Upcity, but with far more detail, the Ahrefs Site Audit tool crawls your website the same way a search engine would and checks for more than one hundred different possible SEO issues. You can use a few free tools on the Ahrefs site, but you will need to pay a fee for the complete Site Audit tool.
That fee gives you a wealth of information on the current state of every aspect of your web pages, including the often difficult to audit technical factors, along with tips and advice on improving each area. Suppose you have some SEO expertise (or are feeling brave). In that case, you can move away from the standardized audit and deep dive into specific areas of concern.
Your monthly fee with Ahrefs includes access to their other tools, including keyword research and competitor analysis. This tool is handy when you create content or improve your landing pages.
Finally
The number one best tool you can use to audit and improve your SEO is, of course, an experienced and skilled SEO agency like Digital Authority Partners. Our award-winning team can fully assess your current SEO situation and then use that information to develop a customized strategy for you to rise through the rankings.