A healthcare or medical-related business needs a different approach to marketing to rank higher, grab more attention, and keep up with big names in the industry. Your healthcare-related company must invest in professional SEO services such as healthcare SEO agency.
You'll rank higher through the most updated and most effective strategies with expert SEO strategies especially made for healthcare and medical businesses. SEO tactics will
Help your business connect with more clients and assist them in achieving health and wellness.
Showcase your professional healthcare and medical services.
Grow your healthcare brand to be one of the most trusted names in medical care.
Create better strategies for healthcare. Become a leading name in local healthcare.
---
Watch this video to learn more about the Digital Authority Partners approach to Medical SEO!
---
SEO Strategies for Healthcare Businesses
SEO or search engine optimization is a collection of strategies that helps your medical or healthcare website rank higher in search queries. Every business aims to be at the first page of search engine results as consumers look highly at high-ranking sites.
With your business on the first page of Google's search results, you'll quickly attract more attention and build your online reputation. The following timeless SEO strategies will bring you closer to success.
     1. Choose Your Medical Keywords and Key Phrases Wisely
The heart of SEO is using the right set of keywords and key phrases. Although Google does not rank sites based on keywords, the right keywords can help search engines index websites.
You must select the best medical or healthcare-related keywords for your site. Then, your customers will easily find you, relate to your brand, and inquire about your services with the right keywords.
     2. Select the Best Keywords
Determine the specific medical or healthcare service you wish to offer. For example, if you're an acupuncturist, you may focus on a particular benefit of acupuncture, such as pain relief, better sleep, or relaxation.
Add your location to create micro-focused keywords that will zero in on a particular audience. So for this kind of business, the best keywords would be "San Diego sleep acupuncturist" or "acupuncture for pain relief in Las Vegas."
After selecting the right keywords or key phrases, the next step is using these keywords correctly in your content. Your keywords should be in critical sections of your content.
Additionally, these must be in your title, introduction, and summary. If you plan to use secondary keywords, include these somewhere in your body.
Images and videos should also contain your main keywords. This tactic will help search engines index your photos and videos better.
Avoid stuffing your site with keywords! Keyword stuffing used to work in ranking websites but nowadays, Google may flag your site down. So avoid using too many keywords, affecting customer experience and overall satisfaction.
PPC is pay-per-click, a marketing strategy where you only pay when your ad clicks. So instead of paying search engines and sites to host your ads, which cost hundreds of dollars, you'll pay only when a potential customer or visitor clicks on your ads.
Structure the featured PPC ads on the first page of search results and social media platforms like a typical search page result with a title and a short description. Use your keywords on your title and your description. Create an engaging title and ensure that your medical PPC ads complement your landing pages.
     3. Create High-Quality, Shareable Content
You must show you're a professional and experienced company. You're ready to help clients achieve overall health and wellness. For a senior healthcare facility, your goal is to help seniors that need long-term care for an illness or disability.
Your website should feature content that focuses on senior health and wellness. Posts on activities that promote wellness, such as exercise, leisure activities, hobbies, diet, etc., are great content that people are likely to read and share.
Don't forget to include your keywords in all your content. Also, add social media buttons so your readers can easily share your content. Publish new posts regularly. You may also create a health and wellness newsletter, so it's easier for your audience to find all your quality content in one source.
     4. The Power of Visual Marketing
You may have a target-specific audience, such as senior folks, people looking for natural pain relief, or people who want to lose weight. But these people learn things and digest information differently.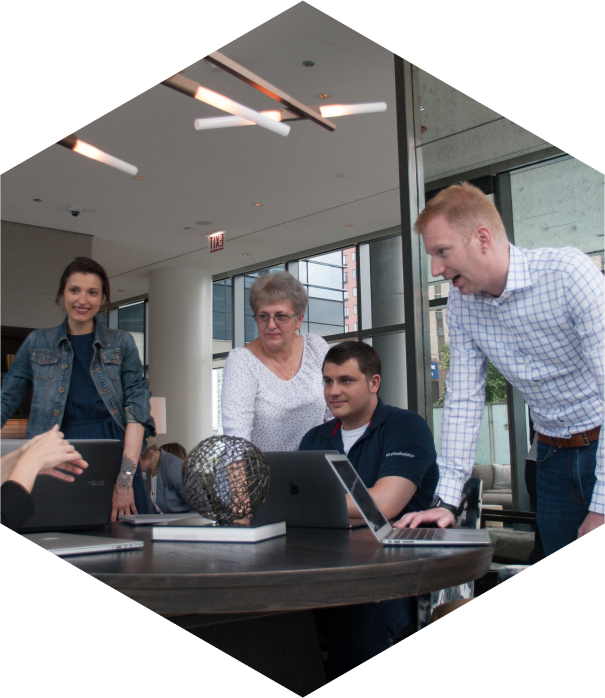 How Can We Help?

Fill out the short form below or call us at:



(888) 846-5382
While some can easily follow or understand text-based content, many prefer visual content such as images, infographics, and video. They find this type of content easier to follow, which is crucial if you're instructing something related to patient care.
Thus, you can't overlook visual marketing when creating SEO-friendly websites. We recommend using good quality, original photos, and video content. Hire a professional photographer or videographer for quality photos and videos. And for infographics, most SEO companies will help you create quality, engaging, and easy-to-understand infographics.
     5. Focus on Social Media Marketing
Healthcare and medical businesses use social media extensively to connect with their patients. Social media platforms like Facebook have great features such as user demographics to help companies target their audience better.
With social media, you can highlight your healthcare and medical services. In addition, you can promote your brand by posting your latest achievements, new technologies, and professional and experienced staff.
Use social media to announce special deals, offers, and promos. For example, if you're selling health and wellness products, social media platforms will give you a chance to highlight your products' benefits and features.
It's through social media that you can directly connect with your customers. For example, you may directly reply to comments or answer direct messages. When properly executed, your social media site can be the extension of your business website.
Final Words
Aside from these top SEO healthcare marketing strategies, basic practices like improving site speed, user security, and mobile responsiveness can spell success in your marketing campaigns. With all these strategies in mind, you can create the best healthcare or medical marketing campaigns that will significantly benefit you and your customers.