Healthcare expertise, years of experience, and up-to-date medical equipment are sometimes not enough to draw patients into hospitals or clinics. You need to know what they want and tell them you have the services they're searching for.
Healthcare content marketing helps inform your target market — your intended patients — of your services. It pays to understand the following:
Importance of content marketing in the healthcare industry
Definition of content marketing
Key steps in getting started
Other considerations
We'll cover all these topics in this article.
Let's begin!
What Is Healthcare Content Marketing?
Content marketing for healthcare is a means for industry professionals to connect with their target audience or patients. Content comes in various forms such as texts, images, and videos.
Causes, signs and symptoms, diagnosis, and treatment of health conditions comprise the topics featured in healthcare content. Self-care is also a popular subject.
As an advertising vehicle within the healthcare system, content marketing includes recommendations for medical services. It encourages the target audience to share and comment as well.
Why Is Content Marketing Important in the Healthcare Industry?
Healthcare content is essential because many people seek information online about health issues. Publishing high quality healthcare content benefits hospitals and clinics, by keeping them in the forefront of current and prospective patients' minds. Below are some of its advantages.
     1. Content Is a Factor Considered for Ranking in Search Engine Results
Search engines like Google, Bing, and Yahoo! have algorithms serving as sets of instructions. These algorithms decide which websites to feature and how to rank them in the search engine results pages (SERPs).
These factors include websites' accessibility, security, mobile friendliness, page speed, and optimized content. Other considerations include backlinks, domain age, social network signals, and business information.
Of all these factors, content still has the most significant influence. Sites with relevant and helpful content rank high on search results.
More users can see and open your website if it's on the top ten or the first page. Those users are your potential patients.
     2. Content Boosts Reputation
Informative content improves your reputation both online and in real life. After all, well-written posts give the impression of professionalism.
If your audience finds your articles, infographics, and other content valuable, they will likely share them. Sharing your content helps expand your website and brand's reach.
If you have articles backed by research from reputable sites, other websites are bound to link to you and cite you. Search engine algorithms consider these factors in ranking websites. Getting mentioned is indicative of your website's good reputation.
     3. Content Helps in Client Retention
Publishing regularly is a must-do in content marketing, to sustain your audience's interest. New content gives your audience a constant stream of new and useful information.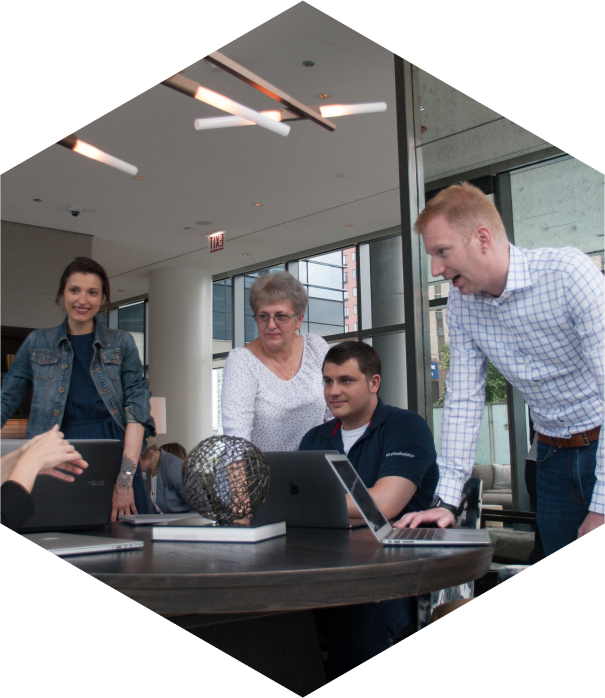 How Can We Help?

Fill out the short form below or call us at:



(888) 846-5382
This marketing strategy also encourages your audience to interact with you. These interactions could be simple likes or comments. You can also add a note in your posts asking your audience to share their experiences with your healthcare services.
Those experiences can form part of the client feedback you can share on your website and social media pages. Current patients will continue trusting and recommending your medical services if they feel valued.
How To Get Started With Healthcare Content Marketing
Content marketing requires a website where you can publish information on healthcare and your medical services. Ensure your site already has webpages for your services and a contact form before proceeding with the crucial steps below.
Generate content ideas. Brainstorm causes, signs and symptoms, and treatment of different health conditions. You can do walkthroughs of medical procedures, common misconceptions about diseases and medical services, self-care tips, or healthcare trends.
Choose topics closely related to your specialization or services to show your expertise.
Research your chosen topic in depth. Review trends in your specialization or related studies that can support your content.
Find suitable keywords. Use research tools like Google Keyword Planner to find the keywords that your target audience or clients use to find services similar to yours.
Draft your content. Be sure to incorporate the keywords you've chosen.
Add links to your service pages and other supporting content. Be sure to add external links too or links to reputable sources that will help establish your credibility.
Add visuals to break up blocks of text and make your content easier to consume.
Proofread your work. Don't just focus on construction, grammar, and spelling when proofreading. Be mindful of the language and tone, and ensure your content uses inclusive language in healthcare.
Schedule the posting of your content.
All these may sound tedious. Doing these yourself could take your focus away from your clients. But you don't have to do everything yourself. Hire a service provider specializing in content marketing for the healthcare industry. This provider will do the hard work for you. This way, you can focus on your patients without worrying about your content.
     Publish High-Quality Healthcare Content
High-quality healthcare content provides valuable information. It also has the following attributes:
Recent studies back it.
It has relevant keywords.
It's clear and concise.
It doesn't have grammar and spelling errors.
Your target audience will understand it.
It's reviewed by a medical professional.
How To Avoid Issues on Privacy and Intellectual Property
Publishing healthcare content comes with challenges. For example, you may encounter issues with intellectual property and privacy. The good news is that you can take steps to avoid these problems.
Whether you write the content or hire a copywriter, run your article through a plagiarism checker.
Do a reverse image search for the photos or infographics. You may use Google, TinEye, and Reddit for this task.
As much as possible, use your pictures. You can also hire a photographer or graphic designer for your images.
For your videos, you can look for royalty-free audio for the background.
When setting up your site, be sure it complies with the Health Insurance Portability and Accountability Act (HIPAA).
Avoid adding shady links to your site.
Consult an IT expert for further security measures.
How To Know if Your Content Marketing Works
Determining your key performance indicators (KPIs) for your marketing campaigns is essential. These KPIs help you determine if your marketing efforts are working. Here are some practices that can help you decide whether to continue, adjust, or stop your campaigns:
Measure your return on investment (ROI) from HIPAA compliance.
Check your site rankings, lead conversion rates, bounce rates, and social media engagements.
Read feedback from your audience.
Summing Up
Content marketing is shaping how healthcare providers and patients interact. To get started, launch a website for your hospital or clinic. Next, create a content strategy that includes relevant information, competitive keywords, links to studies, and visual aids. Lastly, review the results of your marketing campaigns to see if they're working.
Contact us to kickstart your healthcare content marketing.