Clients, marketers, and business owners want to put SEO and PPC head-to-head and discover which method will get them the best based on their budget or time constraints. However, any good PPC or SEO agency will tell you that both have a crucial role in your marketing strategy and can complement each other perfectly.
Are you looking for your next PPC agency partner? Listen to our colleague, Jason, to learn about our approach & process for your next PPC campaign.
---
Want to learn more about the Digital Authority Partners approach to SEO? Watch this video!
---
Utilize early PPC and SEO working together. However, when you get deep into the strategy and processes of each, you quickly realize the great crossover between the two. In this article, you'll learn how you can use SEO and PPC integration to form a formidable strategy that enables you to reap benefits from both of these popular digital marketing channels.
What Is SEO?
Search engine optimization (SEO) is the implementation of best practices that enable your website to appear higher on search engine results pages (SERPs). This marketing strategy allows you to drive more traffic to your website.
What Is PPC?
Pay-per-click (PPC) is a form of advertising used within search engines and other online platforms that enables businesses to buy their way to the top of the rankings. Every time a user clicks on your advert, you will pay the amount you bid.
SEO & PPC Working Together
Traditionally kept separate, these two channels can work hand-in-hand, complementing and enhancing each other's impact. First, let's talk through a few examples of implementation techniques.
     1. Share SEO & PPC Keyword Data
Keyword data is one of the key ingredients to performing well in organic and paid results.
When searching for SEO keywords, head to the keyword planner within Google Ads or Bing Ads and assess their value based on search volume. These search term reports will help you uncover new short-tail and long-tail keywords you aren't yet ranking.
You can do the opposite for PPC keyword research. Head to Search Console or Bing Webmaster tools and look at how you perform organically. You may uncover high-volume keywords that don't generate much traffic to your website, making them perfect for a PPC campaign.
     2. Optimize Website Content For Pricey Keywords
When competition is high, keywords can become incredibly costly per click, especially for those with smaller budgets. Instead, you could dedicate an SEO campaign to ranking organically instead of spreading your budget thinly and paying for just a few clicks.
With this campaign, you should create a landing page targeting that keyword. As a result, this will raise the quality score of your ads, making it more likely your ad will appear and hopefully reduce its cost somewhat.
Never overspend on a keyword. No single keyword is worth your entire budget when you can take the SEO approach instead.
     3. Add Sitelinks To Your Ads
You've spent a great deal of time working on content-heavy SEO-optimized website pages – you need to get them into your ads too. Sitelinks are a great way of giving users further information and more links to click. With the potential of adding up to six additional links, site links enable your ads to take up more SERPs real estate. These ads catch the eye more and have greater appeal to users – Microsoft claims that ads with site link extensions have a 30% higher CTR than traditional single-link ads.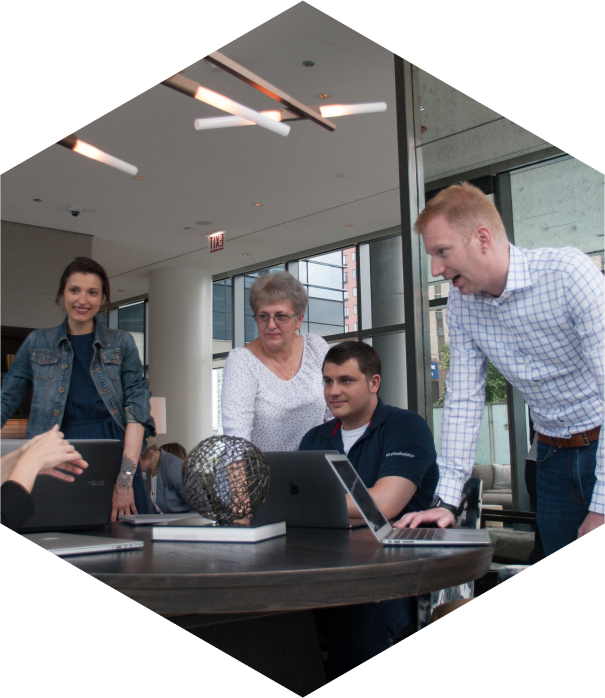 How Can We Help?

Fill out the short form below or call us at:



(888) 846-5382
Use the additional links to highlight lesser-visited subpages, the best converters on your website, or other helpful content you deem applicable to a particular keyword or ad group.
     4. Optimize Ads For Competitive Organic Keywords
As a newer business, ranking for short-tail and competitive keywords can be near impossible. Therefore, reserve those high-traffic driving terms for well-established and high authority domains. PPC allows you to tackle that by paying your way to the top of the rankings. Often, PPC is also a competitive space. However, if you optimize effectively, use a targeted landing page, get your ad copy right, and have the budget to do so – you'll have a high ad quality score and claim one of the top spots.
     5. Use Ad Copy As Metadata
People get incredibly creative with their ad copy, making it as enticing as possible to drive clicks. However, many forget the impact metadata has on SEO ranking and user intention. Once you've written your PPC ad copy, you can use the same content and formatting in your meta titles and descriptions. As a result, this adds uniformity to your SEO listings and PPC ads, showing users that you're the same company.
Additionally, PPC data tells you which of your ads have been most impactful. Take a look at the CTR and conversions of your ads, and implement the best-performing content into your metadata.
     6. Remarketing To Historic Visitors
Remarketing is possibly the best example of SEO and PPC working together. In addition, remarketing targets only people who have visited your website before, and it's a great way of engaging with those familiar with your brand, products, or services. As you work to improve your SEO rankings, you'll drive more organic traffic to your website, meaning more users will present with your remarketing ads. Remarketing illustrates perfectly how SEO and PPC complement and support one another.
In Summary
Knowing when to optimize and pay for traffic is difficult, but it needn't be. In the age-old debate of PPC vs. SEO, the only answer is both. If you're weighing up the pros and cons of each channel and not assessing how you can use them together, you're missing a critical factor in your analysis. Instead of thinking you can only prioritize SEO or PPC, you'll uncover many benefits of using them together and how the data analysis from either channel can make it easier to be more impactful with the other.
An integrated approach empowers you to claim the top spot in SERPs across many keywords, whether that's organically or paid – you'll still drive more traffic to your website than prioritizing just one.
If you need further assistance or direction on making these channels work together – our team is just a message away.