Digital marketing companies provide search engine optimization (SEO) services to businesses wanting to boost their brand's online presence. Ideally, the agency is an expert in business-to-business (B2B) SEO services to help increase the client's website ranking on the search engine results page (SERP).
When your website appears on top of the SERP, it has a better chance of receiving site visits, which can lead to conversions. Hiring a B2B SEO agency to help optimize your website is an excellent move to help meet your digital marketing targets.
---
Want to learn more about the Digital Authority Partners approach to SEO? Watch this video!
---
Here are B2B SEO services that your agency should offer:
Keyword Research
Forbes reports ARHEF's findings that 95% of keywords only receive ten searches or fewer in a month. You must take keyword research seriously, and B2B SEO agencies must implement advanced strategies to boost click-through rates.
A B2B SEO agency should offer keyword research to help you see which phrases are best to use for online campaigns. These keywords reflect your target market's phrases when researching products and services similar to yours.
In 2021, the HubSpot State of Marketing Report revealed that 71% of marketers use keywording as their top SEO strategy. This report reiterates the need for B2B SEO agencies to prioritize keyword research in a project.
The agency will use long-tail keywords to optimize your brand's SEO campaigns. Optimization includes various promotion strategies to increase the client's brand online dominance.
Technical Audits
An SEO agency should offer technical audits. This agency will look into issues in your websites, such as broken links, excessive redirect links, and other factors hindering the site from attracting visitors. More so, an agency will check the site's compliance with the latest search engine guidelines.
Technical audits scrutinize the website's elements and assess improvement areas, including site architecture and meta tags. Accordingly, the SEO agency determines solutions so that search engines will index site pages and rank them higher in the SERP.
Competitive Research
The B2B SEO agency should offer competitive research to make you aware of your competitors' current position on the SERP. The agency conducts competitive analysis to determine other similar businesses' service offerings, pricing, selling edge, and market share.
Competitive research helps you gather relevant details about the best campaign SEO strategies to improve brand awareness and increase conversions.
The SEO agency should provide insights into the comparison metrics and discuss how your brand can have the edge over the competition. Setting your business apart from similar companies helps your target audience notice your brand's key strengths.
Competitive research remains an essential SEO service that brings out the uniqueness and value of your brand.
On-Page Optimization
Over a third of SEO professionals worldwide said on-page elements such as descriptions or meta titles had the most impact on search rankings.
A B2B SEO agency should offer on-page optimization to boost the online presence of your pages and guide users in navigating through your website. On-page optimization helps search engines understand the relationship of each site's pages in attaining its goal of providing service or selling a product.
Your SEO agency will leverage content marketing for on-page optimization. Adding links to your pages leading to authority sites provides further information to your visitors while improving your ranking potential.
Off-page Optimization
A B2B SEO agency should also offer off-page optimization services. SEO agencies research high-ranking and reputable sites that will agree to link to your website. Usually, agencies will request guest posting.
SEO agencies also tap influential bloggers and vloggers who target an audience similar to yours. They would request mentions of your brand in their content with site links. Other off-page optimization strategies include submitting articles to national and local newspapers and magazines.
All these activities are intended to create backlinks to your pages. Such backlinks help raise your site's authority and, subsequently, your SERP ranking.
Analytics and Reporting
Other vital services are analytics and reporting. The SEO agency monitors your SEO campaigns and takes note of insights that indicate what is going wrong or right.
The agency prepares reports on the progress of impressions, click-through rate, and conversion rate. The reports usually include recommendations on improving campaign areas, such as any need for keyword changes, further content optimization, and enhanced link-building strategies.
Analytics and reports provide a deeper understanding of how to maximize the selling of a product or service and revise strategies to reach the top of the SERPs.
Technical Support
A B2B SEO agency should offer technical support, especially during the first month of your partnership. Your SEO campaign requires a setup meeting in which you can raise questions regarding log-in authentication, cookies usage, and data privacy.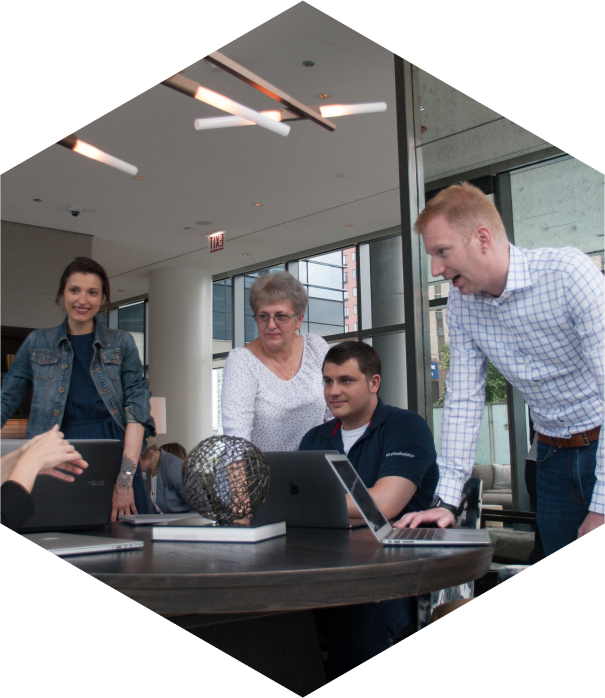 How Can We Help?

Fill out the short form below or call us at:



(888) 846-5382
It will be convenient if your SEO agency has a technical support staff available during the campaign period. With such support, you can test new software integration such as chat and video call website features. SEO agencies usually provide technical assistance for clients with ecommerce accounts to help with users' digital payment and shipping concerns.
Reliable technical support service provides valuable help during the site's critical times. SEO agencies can summarize common technical issues you encounter and those encountered by users on your website. Accordingly, the agency recommends changes where needed. Such change aims to user experience, which in turn helps increase the website's rank.
Most importantly, conversions can happen when users find it easier to navigate your pages and learn more about your product or service.
Final Words
Your B2B SEO agency should offer services that enrich keywords for your campaign and grow your link-building activities through external activities like guest posting. Agencies usually start a project with a discussion regarding SEO goals and deliverables.
Also, agencies leverage analytics to create progress reports. From such reports, they recommend changes that can improve your website's and brand's overall standing on the internet.
Your agency should relate to your business well to understand how your target market thinks and behaves. The best SEO agency is the one that knows how to leverage your business challenges to bring success.