So, you reached a point where your marketing strategies are getting you nowhere. You have a marketing team equipped with the latest marketing tools but nothing seems to make sense! Your metrics are failing; what could be the problem? Should you replace your marketing team? Or do you hire an expert to take over?
It's time to recover wasted time and effort with fractional marketing. 
This strategy is all about outsourcing a portion (or a fraction) of your marketing tasks. With fractional marketing, you can hire an expert to help you with crucial marketing tasks and get your team back on track.
There are many advantages to fractional marketing, but the best thing about it is that it's cheaper than overhauling your team. Small businesses and startups who have no budget for a big-stack marketing team can use a fractional expert instead.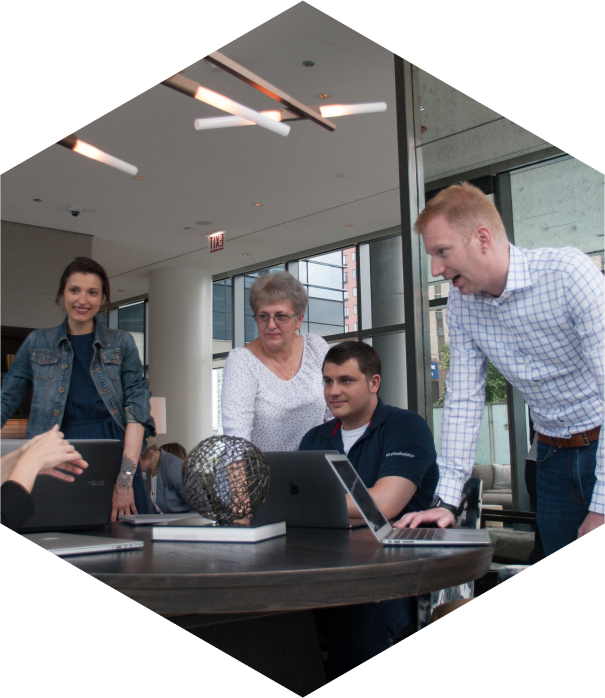 How Can We Help?

Fill out the short form below or call us at:



(888) 846-5382
If you do business in San Diego and you need help targeting the local market, a San Diego fractional marketing agency can help you achieve your goals more efficiently. A local agency knows and understands your customers, prospects, and your competition better than anyone else. 
Using a local expert is the best choice if you want to target your local market.
So how do you know if you need to switch to fractional marketing? Here are seven signs to help you answer that question for yourself.
---
Want to learn how Digital Authority Partners can reduce your operating costs? Watch this video!
---
7 Sure Signs You Need Fractional Marketing
Evaluate your needs using the criteria below, and find out if fractional marketing is right for your business. 
     1. You're Not Relying On Data or Market Insights
Don't just rely on guesswork when it comes to crafting and optimizing campaigns. Overlooking data could lead to costly repercussions for your business. If you're used to "flying blind" when it comes to your strategic approach to marketing, adopting fractional marketing might be for you.
With fractional marketing, you'll have direct support from an expert who is skilled at turning your marketing data into actionable insights you can use to inform and improve your campaign strategies. Hiring an expert can revive your efforts, improve your metrics, and increase your revenue.
     2. You Don't Have Complex or Full-Time Marketing Needs
Large companies with full-time marketing needs are better off with a marketing agency. But if you're a small business or startup with less complex or irregular marketing projects, then a part-time expert is for you.
Few small businesses have the budget to hire a marketing team full-time. This is why having access to a marketing expert you can bring in for even a few hours per week can serve as a critical resource for your business. 
     3. You Lack Someone at the Helm
If your team lacks focus or you're still stuck with outdated strategies, someone like a fractional CMO (or chief marketing officer) can take the lead. A fractional CMO knows how to motivate your staff, use the right tools to help you conquer your marketing goals, and come up with strategies to save you time, effort, and money.
A fractional CMO is experienced, armed with strategic thinking, and versatile enough to help you with all your marketing needs.
     4. You Borrow Marketing Materials from Other Companies
Every company has unique needs when it comes to connecting with their customers, offering their products, and growing their brand. 
You can't just copy marketing materials from top brands and expect the same results. 
These top companies have spent time developing a unique approach to communicating with their target market and aligning their strategies with their business goals. This means that an approach that may have worked beautifully for them may lead to lackluster results for you. 
Blindly following these strategies can lead to poorly executed campaigns.
But, the good news is– you don't have to! 
Just like those top brands, your business can experience significant impact and growth by honing in on an approach to marketing that is unique to your brand. A fractional marketing expert can help you develop a strategic approach to marketing that is designed to meet your needs. 
An expert can also help you to better understand your target market, allowing you to create more meaningful connections with them through your marketing efforts.
     5. You Have Short-Term or Specific Marketing Needs
You may need temporary support on a priority project or maybe you just need someone to fill in for a team member on vacation or leave. Perhaps you need a marketing specialist to work on a specific project with a tight deadline. Hiring a fractional marketing expert will ensure that your short-term marketing projects are started and completed on time.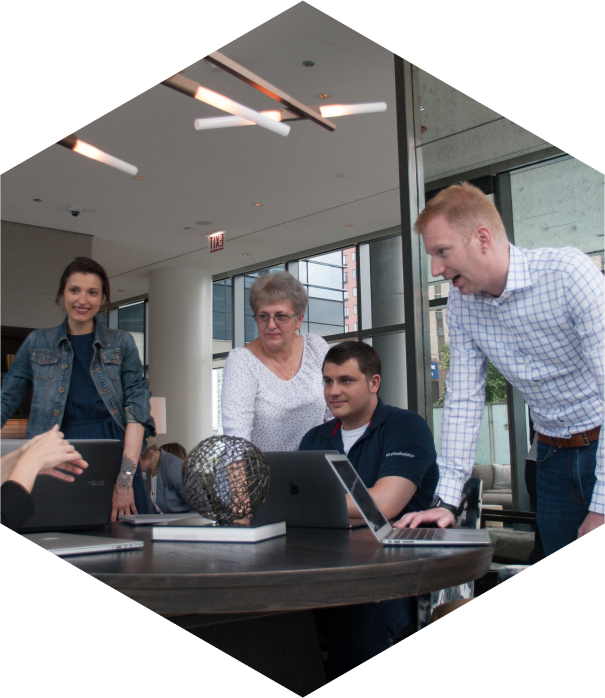 How Can We Help?

Fill out the short form below or call us at:



(888) 846-5382
     6. You Want to Amp Up Your ROI
You're not ready to give up on your ROI. You know that something can be done to improve results, but you don't know how to go about it. An expert with fresh eyes, new ideas, and updated knowledge of industry trends can evaluate your current strategies and give your ROI a boost.
If your business (or target market) is based in San Diego, consider a San Diego digital agency with fractional marketing experience. You'll gain a deeper understanding of your market and dominate the local scene when you work with a fractional marketing expert that knows San Diego like no one else.
      7. You Have Changing Marketing Needs
As you grow your company, your marketing needs change. Your strategic approach to marketing may have been simple or minimal at first. Or maybe you were able to spend more of your own time creating success online. 
But now your business has grown, your time is finite, and you don't have time to train a new team member or stay up-to-date on what's working now in marketing. To make things worse, you know that it's time to introduce more complex strategies– but where do you even start? And when? 
Now that your needs have changed, a fractional marketing expert may be best suited to support your next phase of growth. A great expert will work with you to develop and implement a targeted strategy, designed to propel your business to its next level. 
Final Words
Fractional marketing is a versatile strategy that allows you to hire an expert to support your existing marketing needs. It's practical and affordable, especially for small businesses and startups. If you want results without a full commitment, fractional marketing is the right choice for you.