Medical SEO is a specialized strategy in digital marketing that focuses on promoting the client's hospital or clinic. A Medical SEO specialist implements techniques to help the client's website rank high on search engine results pages and meet revenue goals every month.
One challenging aspect of Medical SEO is that it utilizes a unique approach to attracting and garnering a target market, and it uses professional language in dealing with patients. Yet, if you are new to Medical SEO and want to explore this field, don't fret. This article is for you.
---
Watch this video to learn more about the Digital Authority Partners approach to Medical SEO!
---
Here are some of the best strategies that you can implement for your Medical SEO:
1. Health Article Blogging
Most people will search online to find explanations for their symptoms, seek first aid, and find a doctor nearby. Writing a health article that discusses the symptoms, causes, and treatment of a disease can be a starting point for the patient to consider your hospital or clinic.
Take note that licensed physicians are the ones allowed to provide medical advice. Ask the doctors in your hospital or clinic to write health articles in their respective specialties. You can promote these health articles through Medical SEO techniques and invite your target audiences to read more and engage with your online discussions.
Implement the E-A-T principle in your web content, health articles, and blogs. E is for Expertise, A is for Authoritativeness, and T is for Trustworthiness. Write well-researched articles and proofread to produce quality output. Don't forget to mention the qualifications of the author as well.
Also, link the article to relevant sites and invite institutions to mention the article. Encourage your social media followers to react to the article and share it with their family and friends. Build a rich link network for the article so it can increase its SEO score and rank higher on the search engine results page.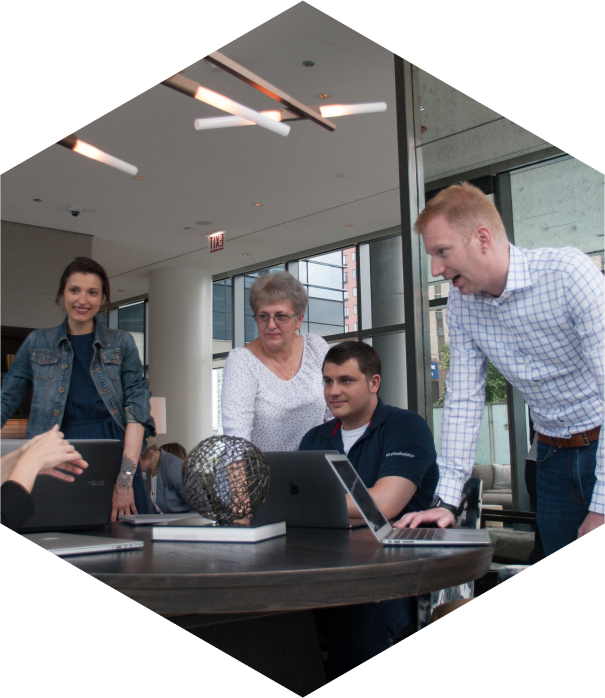 How Can We Help?

Fill out the short form below or call us at:



(888) 846-5382
2. Video Health Seminars
People want to know more about their illness and look for actual photos and video clips. Also, when doctors explain the symptoms of a particular disease, it is better understood when there is a video that displays some visual aids.
Some people understand concepts better through hearing, so the audio element in video seminars can help people learn more about their medical condition or their family member's illness. Launching your YouTube channel and promoting it across other social media sites will help in boosting your online presence.
Also, it is best to integrate your social media accounts with your website to unify your digital marketing efforts. You will see an increase in your followers or subscribers when you create a campaign that helps build brand awareness.
You can think of a branding concept for your hospital or clinic by thinking about what sets your company apart from the rest and what primary benefits and services you want to provide to your target audience. Knowing your competitors will also help make a unique concept for launching your Medical SEO.
3. Local SEO Marketing
People search for hospitals and clinics that are nearby. It will help a lot if you register your hospital or clinic at local directory sites such as Google My Business, Yelp, Yellow Pages, Apple Maps, and Foursquare. People can locate your hospital faster if you have complete contact information and a map.
You are helping ambulance drivers to locate your hospital if you have accurate directions and a clear map. More so, people who might be coming from another town can find your clinic faster if you have included famous landmarks on the map.
Ensure the phone number is what people usually use to contact an emergency center.
Another way to conduct local Medical SEO is to launch health awareness seminars in the community and upload the videos to your website and social media sites to boost your offline and online brand recognition.
You can partner with local officials and institutions to create medical and dental events and invite more people to participate. Feature the videos on your website and encourage more people to participate in your health activities.
4. Telehealth Consulting
One of the most useful Medical SEO activities you can conduct is promoting telehealth consulting. Most people will still prefer an online consultation for mild symptoms because the threat of Covid-19 still lingers.
You can promote your telehealth consulting on your website through robust information dissemination through state and local news sites, magazines, social media, partner sites, and other traditional and digital media channels.
Inform the people how they can access your website to schedule an appointment or call your hospital hotlines. You can add a landing page on your website that features telehealth consulting and add a "Schedule an Appointment" or "Call now" button.
You can also incorporate the telehealth consulting feature in your social media pages to reach people who are usually active via mobile phones. If you have a bigger budget, you can request your website builder to create a telehealth app for your company.
5. Keyword Planning
All your efforts will be successful if you have effective keyword planning. Invest time researching what your target audience is typing in search bars to find your related services. Also, think carefully about the best features and benefits you can provide to the people.
The next step is to integrate the descriptions into three to five words. You can narrow your options to the top three keywords and use these across your Medical SEO campaigns.
You can use Google AdWords and Google Trends to research for words that your target market is using. Check the performance of these keywords via your Google Search Console. Trace the click-through rate and conversion rate of these keywords and see how high the competition level is.
If you have a bigger budget, you can use your preferred keywords even if the competition is high. However, you will have to extend your SEO campaign longer as ranking high for these keywords is difficult.
You may choose related keywords with a good ranking score that are costly.
Monitor all your SEO campaigns and see if you are reaching your goals. You can revise your keyword list alongside the SEO techniques as you see how trends are changing. Your keywords will rank higher in search engine results in around six months to one year.
Final Words
Conducting Medical SEO is a challenge because of the tough competition and the highly specialized nature of the medical field. However, if you are diligent enough in your keyword planning and the implementation of your SEO campaigns, you can see productive results for your efforts.
Medical SEO requires more focus on knowing how the medical business operates and crafting strategies that reflect the company's vision, mission, and values. Medical SEO is more than garnering revenue for the company. It entails public service and compassion for the local community.