Search engine optimization or SEO is a collection of strategies to improve a site's ranking on search engine results pages. An SEO agency offers optimization services such as local SEO, ecommerce SEO, SEO audits, and voice SEO.
Most agencies provide traditional SEO services. That works for ecommerce sites and local business websites. However, some SEO firms will concentrate on specific SEO areas like on-page SEO, off-page SEO, and technical SEO.
Let's find out more about these SEO services and how each one can boost your site ranking and improve traffic in this SEO services guide.
---
Want to learn more about the Digital Authority Partners approach to SEO? Watch this video!
---
1. Technical SEO
Technical SEO involves optimizing a website's technical components. It, therefore, affects search engine rankings.
A technically optimized website can improve how search engine spiders crawl and index your pages. In essence, users can search for your easily.
An SEO agency uses the following strategies to promote technical SEO:
Improving code efficiency. Bloated codes can slow down site times, and Google better understands websites with simpler codes;
Enhancing site speed by reducing redirects, allowing compression, and reducing CSS, HTML, and JavaScript;
Improving mobile responsiveness via user experience and promoting Google ranking
Using SSL/HTTPS to show how you value your user's security. An HTTPS means that a website is secure and valuable.
2. On-Page SEO
On-page SEO refers to strategies that optimize elements on a site. It helps Google better understand what the content is about. As such, Google can rank your pages on the SERP better.
An SEO agency will use various on-page strategies to promote your website. The following are the most popular on-page SEO tactics:
Improving page title and meta descriptions: This strategy is possible by including keywords and creating an accurate and engaging webpage.
Using headings to organize content: An organized site improves user experience and promotes ranking.
Using useful and valuable on-page content: Videos, images, infographics, and tables are some useful content.
3. Off-Page SEO
SEO agencies also use off-page SEO tactics to promote a website and rank it higher on SERPs.
While on-page SEO refers to strategies that involve website elements, off-page SEO is about using off-site tactics. Various off-page optimization tactics can significantly promote a site's ranking.
Here are the most popular.
Promoting sites using social media: Platforms like Facebook and Instagram improve brand awareness and increase site traffic.
Optimizing using backlinks: The more backlinks a site receives, the more relevant the site is in the eyes of search engines.
Starting a blog and regularly updating it: Write relevant topics to your business, products, or services.
4. Organic SEO
Organic SEO focuses on promoting site rankings through organic search results. Organic SEO is about traditional optimization strategies that start with thorough keyword research.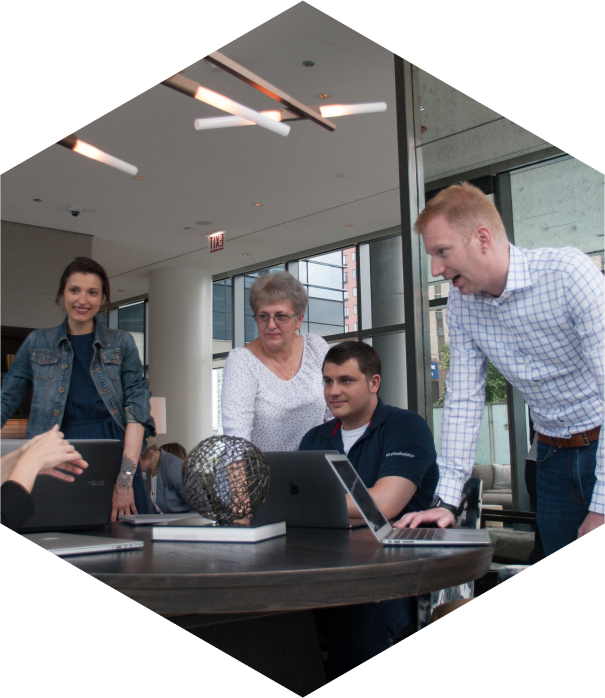 How Can We Help?

Fill out the short form below or call us at:



(888) 846-5382
An SEO firm that offers organic SEO will provide on-page and off-page optimization services.
SEO activities like enhancing on-page content, using good backlink strategies, and social media marketing can help promote organic SEO.
5. Local SEO
Local SEO optimizes strategies to promote a business to its local customers or audience. It's about using location-targeted optimization tactics. It aims to help local enterprises to become a part of Google's Local Pack.
The Local Pack is an area on top of Google's search results and appears when a user searches using local intent. The pack has the three most relevant search results determined by algorithms. These are separate from organic search results.
Consumers in France, Germany, the United Kingdom, and the United States use Google when searching for information about local businesses. That is according to The Local Marketing Report 2021, as reported by Statista. Therefore, if you own a local company with a physical store or shop, an SEO agency can help you optimize for the Local Pack.
SEO firms will use the following local SEO strategies to promote your local business.
Claiming and managing your Google My Business listing: GMB listing has your business profile and connects to Maps. Create a separate GMB for every location or shop.
Consider contact information with your call extensions and business location.
Improve your location targeting to create better and more relevant ads for the right people.
Get 5-star reviews from your customers. Encourage them to leave a review and manage negative reviews ASAP.
Get noticed with national and local directory listings. Ensure that your business information is updated on all sites and platforms.
6. Voice SEO
With newer and better technologies, you can now look up anything online without lifting your finger. Voice recognition is estimated to reach 27.16 billion USD by 2026.
That means more businesses are considering voice optimization as a part of their SEO strategies.  By partnering with an SEO agency that specializes in voice SEO services, you're steps ahead in ranking your website on SERPs. Effective voice SEO strategies include:
Using conversational keywords to engage customers better and improve digital experiences;
Creating persona-based site content to improve buyer engagement better;
Creating webpages that answer frequently asked questions;
Considering a mobile-friendly website
7. SEO Audit
An important SEO service that almost all SEO agencies provide is an audit. An SEO audit is a review of your website's overall SEO health. It considers your site's on-page, off-page, technical and content SEO. Agencies can unearth optimization opportunities and can promote your SEO strengths.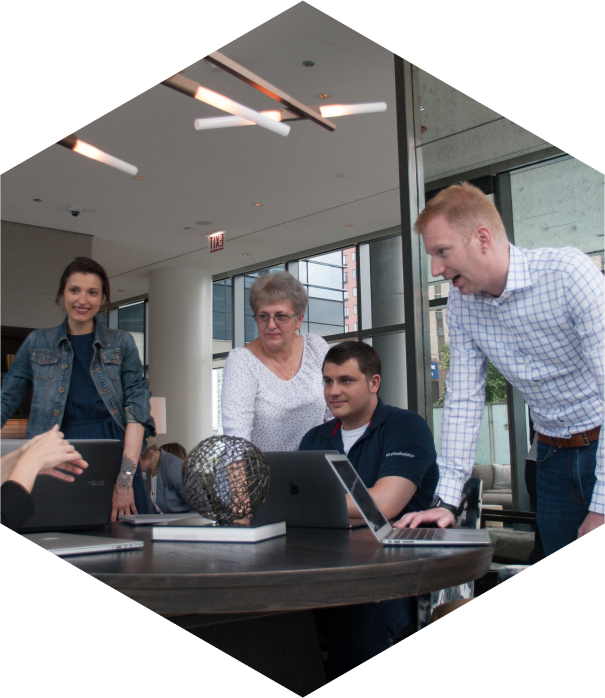 How Can We Help?

Fill out the short form below or call us at:



(888) 846-5382
It's common for an SEO company to start with an audit which can take up to a week or more to complete. Once an audit is complete, the results are presented, and SEO goals are considered. An audit is necessary before, during, and after an SEO campaign.
Auditing a site's keywords, for instance, should be done regularly to ensure that the website ranks using the best value keywords. An SEO audit ensures that your optimization strategies are up to date. You'll get higher traffic and more attention from people who are likely to purchase your products or order your services.
Final Words
SEO agencies provide different SEO services. The most common ones are technical SEO, on-site SEO, and off-site SEO. Other agencies also provide voice SEO, SEO audits, and local SEO.
Understand the different SEO services to find the one that suits your needs. With the right optimization strategy, your website will rank higher and get more site traffic in no time.