Getting your drug rehab center noticed online is easier said than done. How do you stand out when so many businesses offer the same services and promise the same quality of care? The answer is drug rehab SEO. This guide will help you create the best drug rehab blogs with the following pointers:
Using long-tail keywords
Focusing on valuable blog content
Practicing correct blog formats
Updating and completing your Google My Business (GMB) entry
Blogs connect with clients and help them make good care choices. Are you ready to update your drug rehab blog with these easy-to-follow SEO strategies?
Let's go!
3 Key Tips for Writing the Best Drug Rehab SEO Blogs
You need good quality and updated blog content to engage your patients. These three techniques will help you create professional quality blogs.
     1. Use Long-Tail Keywords
Your patients easily find you when you top the search engine results pages (SERPs). Using the right set of keywords, such as long tail keywords, helps you dominate the SERPs. Long-tail keywords are phrases of three or more words. They are very specific and more focused on a particular niche.
Your drug rehab center has primary keywords like "drug rehab" or "drug rehabilitation center," which are difficult to target. By using specific long tail keywords such as "drug rehab center in San Diego" or "outpatient opioid drug treatment," you'll have a higher chance to rank because these keywords have low competition.
Create a list of your business's most relevant long-tail keywords and incorporate them into your content. Below are some more tips.
Use buyer personas to understand customer search intent. This will help you develop and use specific long-tail keywords for your blog.
Research the best long tail keywords using Google Keyword Planner. Remember, longer keyword variations have lower search volumes and high conversion rates than head keywords.
Look at Google's suggestions by typing a short keyword on the search bar. You may also use related searches at the bottom of the page.
Incorporate long-tail keywords into your content. Make them part of your blog title, video, infographics, and other forms of blog content.
Place your keywords correctly in your blog posts. The best spots are the first two sentences of the content, within the paragraph, and on the page title.
     2. Focus on Providing Valuable Content
People looking for addiction rehab information and treatment centers are desperate for help. They rely on quality, updated content to help them make crucial decisions. As a drug rehab provider, you should ensure your content is valuable to your readers.
Researching your audience, focusing on their drug rehab needs, preferred content platform, and online behavior will help define your target audience. For example, a patient may seek content related to daily activities, living conditions, and treatment in drug rehab. This is entirely different from content for someone looking for a job in a drug rehab facility.
Providing valuable content promotes client trust. Your patients will see you as an authority in drug addiction and thus depend on you for information about their issues and treatment. Here are tips for creating valuable content.
Connect with your readers emotionally. Highlight the benefits of drug addiction treatment and the effects of drug addiction on families and relationships using images or video content.
Be authentic. Provide honest, practical content that your readers can use. Include specific, realistic tips they can use to deal with addiction in the family.
Create readable content. This is about writing content for your audience's comprehension, using correct text format, white space, bullet points, and following various readability principles.
Aside from providing tips and strategies for drug addiction recovery, having an actual person who will listen and provide sound advice is one way to provide valuable content. According to Insider Intelligence, 57 million US adults will use real-time chat, audio, or video to connect with their healthcare provider for diagnosis, treatment, and care in 2022. This number could rise to 64 million in 2023, so you should never overlook the human touch in providing valuable medical help.
     3. Practice Correct Blog Formats
There are many types of blog formats. Learning the best format to engage your readers will help you create better and more effective posts. Content creators say that the kind of blog post you use will depend on the angle you take on a topic.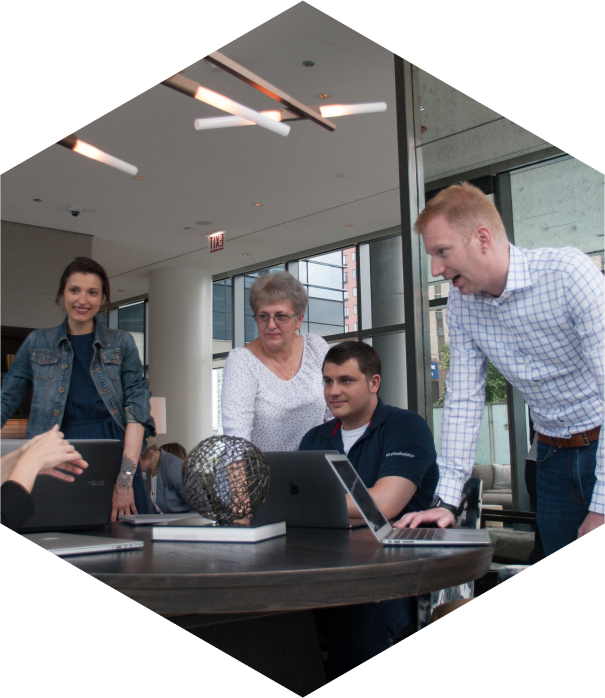 How Can We Help?

Fill out the short form below or call us at:



(888) 846-5382
For example, a blog post on ways to avoid alcohol could be a how-to post or a listicle, but if you want to produce emotional content, you can go for a feature story blog or an interview post. Here are the most common blog formats that a drug rehab business may consider:
How-to post – this is a step-by-step guide that instructs your readers about the right way to do something.
Listicle post – shows a list of similar items, such as the benefits of drug rehab.
Thought leadership post – this is a post made of original data or personal opinions to inspire readers to think.
What post – this kind of post explains a concept, like how alcohol affects the brain.
Why post – explains why a topic or concept is essential, such as why you should quit alcohol.
Feature story – this is a human interest story post, like how someone was able to become and remain sober.
FAQ post – this is a question-and-answer format post like the FAQs of drug rehabilitation.
Infographic post – this post has an embedded infographic, such as an infographic about drug usage statistics.
What Drug Rehab Organizations Are Doing Wrong?
Always place substance use rehabilitation SEO strategies at the front and center when creating content. Your blog must work not only for your readers but also for search engines like Google. Don't fall into the trap of committing the following mistakes:
Forgetting correct long-tail keyword placement – these keywords are primarily conversational; thus, you need to strategically place these in your content.
Neglecting GMB updates – your GMB profile is what your patients find first when they search for your business. This must be updated and completed to lead clients to your online and blog sites.
Incorrect use of header tags – it would be difficult to read your blog post when the content is not separated by headings and subheadings, affecting readability and SEO rankings.
Poorly created SERPs description - this leads to reduced click-through rates and affects site traffic. Your page meta description attracts people to click on your page and visit your site.
Too short blog posts – people perceive value in longer blog posts. Your blog posts must be at least 1,500 words.
Uninteresting blog posts – engaging blog posts increase traffic to your website and improve visibility for your drug rehab brand.
Forgetting orphaned posts – these are posts that don't get links from other pages or posts on the same site. Even if this post has great content, Google won't find it for your audience because it's hard to index and locate.
Things To Avoid When Writing a Blog
It's easy to go all out when writing a blog, but for a marketing blog for a drug rehab center, you must remember the following:
Create posts that answer your client's question or solve a particular problem.
Tone down the self-promotion and focus more on what your patients need.
Create in-depth content about drug rehabilitation, treatment options, success stories, etc.
Use eye-catching headlines to engage your readers and consider your services.
Break long posts with related photos.
Don't forget to use related keywords in your content.
Always add links. Internal links help users navigate to other parts of your site, while external links promote your site's relevance and trust.
Provide a summary or conclusion to highlight specific points mentioned in your blog.
Global content marketing revenue was $66 billion in 2021, possibly reaching $76 billion in 2022 and $137 billion by 2026. These figures show the importance of adding content marketing, such as blogs, to your digital marketing strategy.
Summing Up
Writing and promoting a drug rehab blog is impossible without drug rehab SEO. Using long-tail keywords, creating valuable content, using correct blog formats, and completing your GMB can help optimize your blog site.
Also, avoiding common mistakes in blog creation and considering top strategies for writing a blog will help you create better, more engaging, and more meaningful blog content.
Do you want to know more about drug rehab SEO and how you can optimize your blog or website? Contact Digital Authority Partners today, and let's talk SEO.