You want to improve the success of your small business, and one of the best ways to do that is by embracing and using local SEO. When you take the time and put in the effort to optimize your website for better performance in a particular geographic location, such as Chicago, it can lead to great things for your business. You are likely to start seeing more traffic, more promising leads, and more conversions, which means a better bottom line.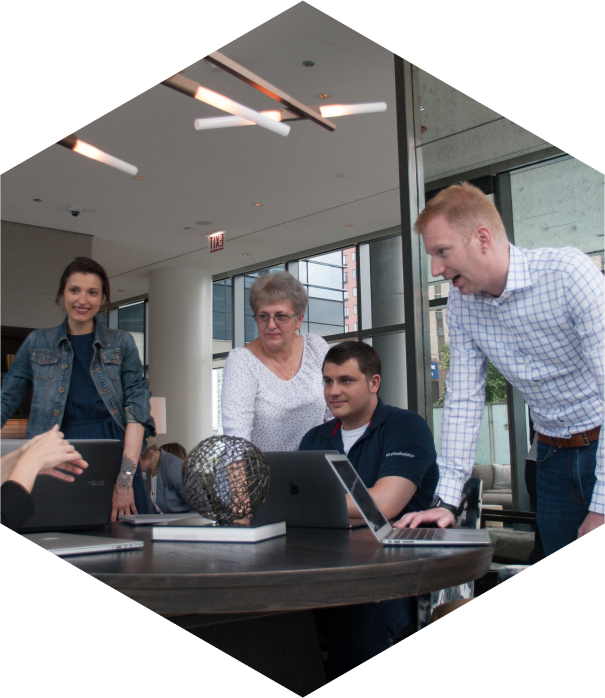 How Can We Help?

Fill out the short form below or call us at:



(888) 846-5382
---
Watch this video to learn about the Digital Authority Partners approach to local SEO!
---
Why Is Local SEO Important?
Consider how people are looking for businesses and services online. If they are looking for a plumber, they will type in the name of the city into the search engine because they know this will narrow their search results. They might type in Chicago water heater specialist, for example. They might narrow the results further by typing in their neighborhood's name.
Therefore, you need to make sure that you build your site and your other online content around Chicago local SEO if you want to experience better results. After all, around 35% of all searches are local. If you don't focus on improving your local SEO services for your website, you will find that you could be missing out on a lot of potential business.
Even if you aren't paying attention to your SEO, particularly the local SEO, your competitors are, and they will rank higher than your company in the search engine results pages. Most people will only look at the first few results on the page. If your competitors show up there and you don't, you will be losing business.
Local SEO can help to reduce your bounce rate. It will also make it easier to rank well in the near me searches that people often use. Sometimes, someone might type something like plumbers near me into their computer or phone rather than typing in the city name. Others might use Google maps or the explore tab. If you have localized SEO, you will rank higher in those locations.
What You Need to Do to Improve Your Chicago Local SEO
You will find that there are several things you can and should be doing right now to help improve your local SEO. They aren't overly difficult to do, but they will take some time. The sooner you get started, the better off your business will be.
     1. Get a Google My Business Account
One of the first things you need to do if you hope to take full advantage of local SEO is to set up a Google My Business account. Setting up the listing and ensuring that it is fully optimized is one of the best ways to rank well on Google Maps and to do well in local search engine results pages.
Creating a business profile is relatively simple. You will need to have your company logo, along with a description of what you offer in terms of products or services. It should also include the hours of operation, contact information, payment methods, and images. Having images on the account is essential, as it can help garner more attention, and people are more likely to stop to see what your business offers.
Make sure you are using keywords in the description of your products and services. It's important that the information you include is accurate and kept up to date. You can even add posts to the Google My Business account.
     2. Encourage Reviews
Have your customers and those who can provide testimonials about your products and services leave reviews on your Google My Business page, as well as other locations online. Having reviews is always a good idea, as it can help people make up their minds as to whether they trust your company and want to do business with you.
     3. Pay Attention to the Content and Optimize with Keywords
As you might expect, content is still king when it comes to SEO. You need to have high-quality content for those who visit your site. However, with local SEO, you have to go a step further. You need to make sure you use keywords and phrases geared toward local searches. Some simple changes are all you need in many cases. For example, rather than just having the keyword plumbers, you would have Chicago plumbers or plumbers in Chicago.
     4. Add Local Links
Building links is vital for all levels of SEO. You can't forget to start building local links along with all of the other links you have on your site. Try to build the links that go back to your site, and always make sure they are high-quality. These could be from media outlets, online publications, local online newspapers, etc.
It can take time to build up a good list of links, but it's worth it. You should continue doing this even if you feel you have several links. After all, some sites might shut down or become less relevant.
     5. Make Sure the Site Is Mobile Friendly
People often neglect to ensure that their site is mobile-friendly, which is a significant mistake. You need to make sure that your site doesn't just load quickly but that it also looks good on all of the devices people are using to access it. You need a mobile-friendly site.
Today, many people are spending more and more time on their mobile phones to cruise the web. If your site doesn't load fast or work well in a mobile environment, you will end up losing customers. The mobile site should be optimized for local visitors, too. It should include local keywords and be as close to your desktop site as possible.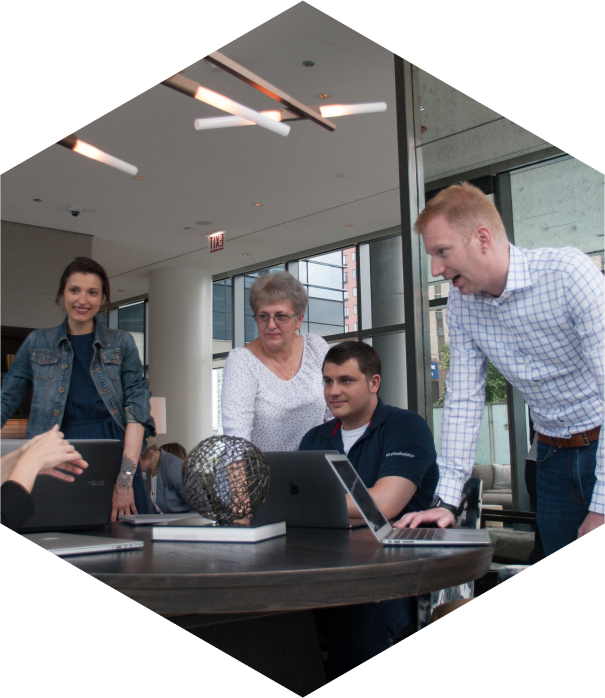 How Can We Help?

Fill out the short form below or call us at:



(888) 846-5382
Do You Need Some Help? Work with a Chicago Local SEO Specialist
Many Chicago companies don't have the time, inclination, or expertise to work on their local SEO. However, this doesn't mean that you have to give up on the idea of improving your local SEO. Those who need help with local SEO services may find that outsourcing and using the services of professional companies can help them immensely.