Back in the early days of search engines, and until less than a decade ago, the primary ranking factor for websites was keywords. Your SEO agency, marketers, and website creators would pack websites with keywords without a care for the content's voice, what the user thought, or if it was relevant to your product or service. Sounds crazily unproductive, right? Well, this was how to rank highly and get more traffic to your website.
However, as time passed and search engine algorithms evolved, introducing more ranking factors and focusing on user experience began to prevail. In 2013, Google's Hummingbird algorithm update posed questions about the future of keywords. However, although many new elements have explored SEO, and there are now over 200 ranking factors in the Google algorithm, keywords remain one of the most important. 
---
Want to learn more about the Digital Authority Partners approach to SEO? Watch this video!
---
What Are SEO Keywords?
SEO keywords are terms that copywriters and marketers use in their content deliberately intending to rank a web page in search engine results. Usually, these keywords are carefully selected based on search volume, how difficult they will be to rank for, and if they align with a broader SEO keyword strategy. 
How Do You Find SEO Keywords?
Many keyword research tools are designed specifically for marketers to find the most appropriate search terms for optimization. Two good examples are Semrush and Ahrefs. Using these tools, you can create a detailed and lengthy list of keywords you think are appropriate for you to use in content. Additionally, you can monitor how you're currently performing and see what keywords your competitors rank. Check out this article for a beginner's guide to keyword research.
How Do You Decide What a Good Keyword Is?
     1. Search Volume
Average search volume is usually presented based on a monthly number. The higher the search volume, the more people searched that term during that period. However, this doesn't mean more people will see your website.
     2. Keyword Difficulty/Competition
Often expressed as a percentage, keyword difficulty highlights how hard it will be for you to rank on page one for that particular keyword. The lower the problem, the better your website will appear in the top positions, meaning your site will become visible.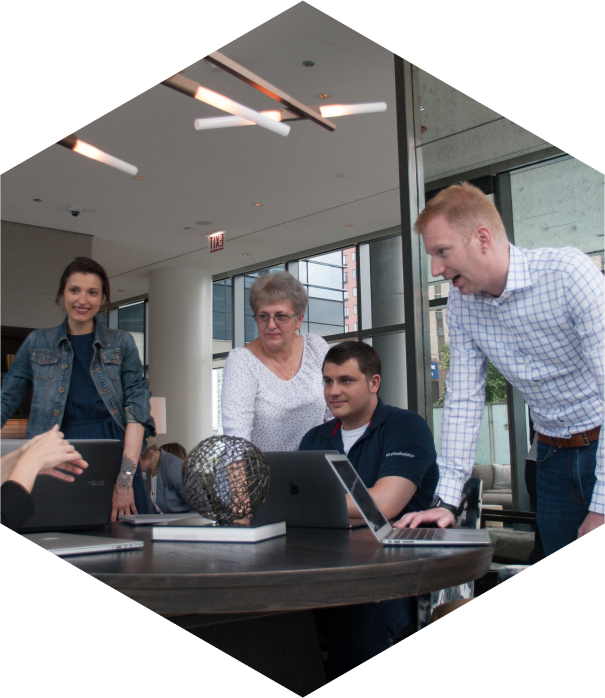 How Can We Help?

Fill out the short form below or call us at:



(888) 846-5382
The sweet spot is finding mid-volume keywords with low difficulty scores. Remember, it's better to rank in the first position for a keyword volume of 50 than it is to be on page 10 for a keyword with a volume of 30,000.
Why Are Keywords Important For SEO?
While search engines have significantly evolved to understand website copy on a deeper level and relate similar terms to one another, there's nothing more powerful than using the exact keyword a user has searched. Thoughtfully selected keywords tell crawlers and users that your content is perfectly matched to their search, making it increasingly likely that a search engine will position it higher in their listings and users will engage with it.
So, what are the significant benefits of using keywords?
     1. Rank Highly In SERPs & Drive More Traffic To Your Website
The first and most apparent benefit of keywords is their ability to position you higher up the rankings for search terms relevant to your target audience. Remember, algorithms have evolved. They factor every element of your website into your rankings, meaning it's doubtful you will rank for keywords that aren't relevant to your products or service, so don't waste time trying.
     2. Create Highly Targeted Content
Once you delve into an endless list of keywords, it inspires you to create highly targeted content that is more likely to result in conversions. For example, you may decide to produce a dedicated landing page for local towns surrounding your businesses, targeting location-based keywords such as SEO agencies in LA, SEO agencies in Santa Monica, or SEO agencies in Malibu. 
Furthermore, you could delve into long-tail keywords with blog posts or articles as your medium to optimize for them. Often, many small businesses neglect the power of long-tail keywords. They assume because they have low search volume, they're not worth pursuing, but it's the opposite. Low search volume usually means minimal competition, meaning you're much more likely to rank on page one.
     3. Connect With Your Target Audience
Keyword research enables you to get to know your audience and discover the search terms they're using. As a result, giving you the knowledge you need to speak to them in the language they're using enables them to connect with your brand, resonate with your content, and make it feel more engaging. In addition, search engine algorithms cater to user experience over keywords. Therefore, your bounce rate will reduce if your content is exciting, users spend more time reading it, your time on site will increase, and your ranking will go up.
How To Improve SEO Keyword Ranking?
Firstly, you need to follow the steps of researching keywords mentioned above then you should implement them within your website content. Finally, to get the most impact from keywords, you need an SEO keyword strategy.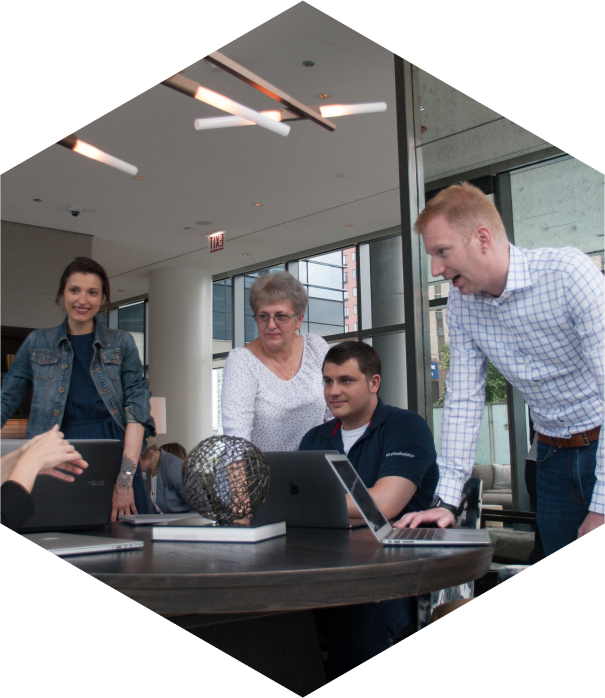 How Can We Help?

Fill out the short form below or call us at:



(888) 846-5382
Firstly, try to use them in meta titles, headings, and subheadings – these are most impactful for crawlers and users. Secondly, don't do what people used to do and pack loads of keywords onto a page, neglecting how it reads. Make sure sentences flow and compelling content, and users enjoy digesting it. Finally, select the search terms you will target on each website page. Don't keyword stuff, and follow a general rule of thumb of one keyword to every 100 words, so if your page is 500 words long, use five different keywords.
In Summary
With over 200 ranking factors now in play, keywords aren't the be-all and end-all of search engine optimization. However, they're still a crucial element of any successful SEO strategy. When you select the correct keywords and implement them perfectly, your business will enjoy overwhelming benefits, such as more traffic, higher rankings, better content, and conversions.
If writing content isn't your thing, or keyword research has got you confused – reach out to our expert team, and we'll give you the guidance and knowledge you need to succeed.