In this article, we try and gather the most informative and actionable digital marketing blogs we have come across on the internets over the last week. At Digital Authority we love staying up to date in all things marketing and tech, and so we aim to share what we find with you!
by: Corinne Ruff
for: Retail Dive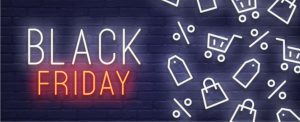 Why we liked it:
Black Friday 2017 was  record breaking, up almost 17% over last year. It should come as no surprise that a lot of the action happened online especially through mobile with more than 65% of orders were made on a phone or a tablet, up from 58% last year. The inspiration for this week's round up was Corinne's informative article listing the winners and losers of Black Friday 2017. She draws a converging line of evidence for an effective digital strategy no matter who you are. Make sure your digital strategy is strong next year. Read the full article here.
by: Andy Boxall
for: Business of Apps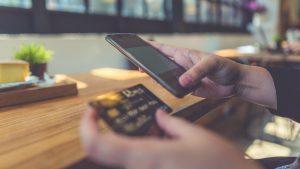 Why we liked it:
Further building the case for an effective digital media strategy for Black Friday (or any day for that matter) is Andy's eye-opening article on the substantial increase in mobile traffic and average dollar sale. Mobile shoppers made up 46% of all purchases on Black Friday and the average order value was $180, largest of all shopping days in 2017. The question now becomes: How will your company gear up to handle the high velocity transactions during the holiday shopping season? Read the full article here.
by: Brittany Fleit
for: Business 2 Community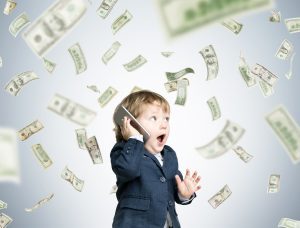 Why We Liked it: 
Think Black Friday only involves retail? Think again! Black Friday is a key event not only for the obvious retail but also has huge implications across the entire world of digital strategy. Think news, gaming, and fitness apps. Brittany's insightful article outlines the key learnings and strategies on how to capitalize on Black Friday.  Read the full article here.
by: Janelle Nanos
for: Boston Globe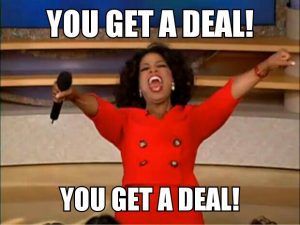 Why we liked it:
Black Friday is a constantly evolving animal as we know it. From waiting in long lines on the big day to shifting to online shopping to having mobile shoppers make up 46% of all purchases on Black Friday, Janelle presents us with a new trend as sales and deals are being presented differently as the Black Friday customer evolves. Read the full article here.
by: Matt Heiman
for: Tech Crunch
Why we liked it: 
What naturally comes to mind when we think about Black Friday? Gifting and presents! We at Digital Authority Partners think about start up consumer brands. Matt's informative article outlines how consumer brand start ups can become household names. Learn how you can be the next Toms or Warby Parker. Read the full article here.