"Mobile is the future of everything." - Forbes
Forbes is right on the money. Mobile is indeed the future of everything, from business and healthcare app development to gaming and all-things good in between. And industry by industry insights and overall usage numbers agree.
Mobile internet access has overtaken desktop internet usage big time. In 2018, more than 70 percent of all web traffic originated from mobile devices, up from 57 percent in 2017. Quartz estimated a jump of 80 percent in 2021.
Not just that, American adults are now spending an average of 3+ hours each day on their mobile gizmos browsing internet, and only 2.2 hours on a desktop computer.
---
100+ companies trust us with their mobile app development needs. Watch the video below to learn why.
---
Mobile app development refers to the process of writing software that works on a mobile device (smartphones, tables, wearable). But app development is not only about coding a native, HTML5 or hybrid app. It is about the strategic process of defining, designing, building and launching a successful mobile product.
In this article, based on our experience in building mobile apps for over ten years, you will learn everything we know about mobile app development.
We take you through every step of building a great mobile product: from ideation to market validation, persona definition to creating beautiful designs, creating a robust development architecture and writing clean code, followed by how you build a marketing plan to hit the ground running the day your app is published on the App Store.
But most importantly, read this article to learn from the mistakes of many app builders, investors and entrepreneurs. Building a great app isn't cheap. We've seen people waste millions, literally, on building bad products or launching poorly designed apps. Don't be that person.
Take the time to read this article, beginning to end, to make sure you build the best possible app that will do justice to your amazing idea.
Mobile app usage prove the business case for building a mobile app
In 2019, there were more than 5.11 billion unique mobile users, accounting for over 90 percent of all global internet users.
According to the State of Mobile 2019 report by App Annie, global app downloads reached 194 billion in 2018, with consumers spending a whopping $101 billion on app stores. In fact, companies leveraging mobile capabilities enjoyed a staggering 360 % higher IPO valuation in 2018.
The worldwide mobile app economy hit $6.3 trillion in 2021, and app revenue is expected to experience an uptick of 113 percent to reach $188 billion.
These numbers are loud and clear: it's time you join the mobile app development train. After all, most likely, your competitors are already doing it.
On the other hand, research from Gartner estimates that fewer than 0.01% of apps were considered a financial success in 2018.
With an average investment of $270,000 to design, build and launch an app, it's not a small project by anyone's standards.
But the stark reality is that most mobile apps fail. So, it is very important to be clear about the strategy, plan and execution before committing time, money and resources to building an app.
The Harsh Reality - Why Mobile Apps Fail
This might be a hard pill to swallow, but it's true, nonetheless. Out of every 10,000 mobile apps developed, only 1 will triumph while the other 9,999 will go puff into oblivion. As an entrepreneur, this means that the odds are greatly stacked against you.
But don't let this big number bog you down. It is only ill-planned and ill-executed apps that are set to fail from the first day. That's why you need to learn why apps fail in the first place. After all, why not learn from failures of others so you do not repeat the same mistakes?
No matter how you look at it, mobile app development is all about arming yourself with industry knowledge and having a solid go-to-market plan & strategy. It's a prudent way to safeguard your app from becoming part of the 99.99 percent.
With that being said, here are the four key areas that make mobile apps fail. As a forward-thinking entrepreneur, it is critical to consider these pitfall areas as a wake-up call. And, more importantly, you need to find ways to turn them into positives.
1) You must have a robust mobile app strategy
Every successful product - no matter what it does, whom it is designed for or who created it - begins with a great strategy.
The same goes for a mobile app.
Mobile App Strategy refers to the creative effort required to translate consumers' needs into an app that can be used seamlessly to accomplish a specific task. The goal of a mobile strategy is simple: to help a user 'do something', quickly and effectively, every time a mobile app can fulfill that user's need.  
Without a well-designed, researched and implemented strategy at every level of development, your app is poised to go down the drain. This is especially true if you are trying to get your feet wet in a new or an upcoming niche/industry.
That's why it comes as no big surprise that a poor move at the strategy level is one of the key areas where most apps fail. Of course, there are more specific reasons why mobile apps fail at this planning phase:
     a. Bad or lack of market research
How much do you know about your target market and the end user of your mobile app?
If your app does not address a market need or problem, then it will not get downloaded and, if it does end up on a user's phone, it might not be used.
According to a report by SAP, close to 80 percent of mobile apps end up being abandoned just after their first use. Why? You guessed it right: they aren't a good fit for the user, and lack a stellar mobile app strategy.
Considering the big bets everyone is placing on mobile, poor market research can quickly turn into a nightmare and lead to disappointment.
That's why you need to kick off your app development journey with a thorough user/market research.
In other words, what solution will your app provide that your specific target audience needs?
Market research makes it imperative that you clearly define your target audience, and investigate further about them. What's their core problems, needs, interests, and pain-points? By learning the ins and outs of the market, as well as getting an in-depth understanding of your specific users, you will most likely create an app that is tailored to what they are actually looking for.
But your market research doesn't have to stop there.
Due diligence on your closest rivals can also come in handy. Do a win-loss juxtapositioning, and comprehensive competitor analysis to better inform your mobile strategy.
When all is said and done, your market research should act as a means of connecting your app idea with your target audience. And this should be your step #1 and an overarching aspect of your mobile app development at all stages.
     b. Improper planning of app marketing activities
This one is a no-brainer, and yet it is still one of the most common reasons why mobile apps fail at the strategy level. If you don't plan the execution stages in detail, your app will most likely flop.
For instance, how are you planning to let your target users know about your new app? Do you have plans in place for app-install campaigns?
Proper planning includes marketing and ranking factors like ASO, SEO, PR push, and so forth.
If you neglect them until the last minute, you will be caught in the motions of trying to execute an app that has low to zero buzz.
Even worse, you'll have no avenue of getting preliminary user feedback and therefore can't get your app truly ready for the market.
We've actually written the playbook on adequate app launching techniques.
     c. Lack of clearly defined goals
Goal-setting is a paramount step in the strategy and planning phase of your app creation. If you don't hammer out clearly defined objectives, your app is set up to fail right from the outset. They are important in the grand scheme of things, especially when it comes to marketing your mobile.
With clearly defined goals on hand, you will easily map out your strategy on how to get there. When working on defining your goals, you need to ask yourself the following tough and important questions:
What issue(s) will my app hope to solve for target market?

What will be my app's selling point or appeal?

What features should I incorporate into my app?

What benefits should my app offer the user?
2) You must invest in breath-taking designs
App developers are also faced with myriads of pitfalls during the design and software development phase. These failures and design issues can stall your mobile strategy even before your app makes it to launch date. They include but not limited to:
     a. Bad design = bad business
Mobile app design refers to the process of ideating, defining, planning and building the user experience seen by a smartphone user while interacting with a mobile app. Mobile app design combines visual (colors, photography, animations) and graphical elements (topography, font, writing) into a unified user experience.
When executed correctly, a user will NEVER thing of the mobile design of an app. They would only think about how easy it is to accomplish a certain task on a specific app. Great design = happy customers.
When done poorly, users have only jarring things to say about apps with bad design. They will ditch your poorly designed app in the first crucial 8 seconds, and you'll never see them again. That's the harsh reality of app design.
While there are many elements that make for a pleasant user experience, at the very minimum, your app should be easy and intuitive to use. If users have a hard time finding or using some of the fundamental features/functions of your app, you have little to no chance of keeping them.
The design is what the user sees when interacting with your app. But overall poor app usability can result from a number of other things like tediously long and complex sign-up process; lagging, slow or buggy features that affect the overall performance of the app; inaccessible features, and painfully long load times. When one or more of these issues come together, your mobile app will fail.
You need to take care of user experience issues during the design and software development stage. Another trick is to have the app tested for usability right from its infancy so that you can go back to the drawing board as many times as you can, make necessary refinements, and by the launch date, your app will optimally user-friendly.
     b. Bad technology or improperly implemented technology will lead to epic failures
Not all mobile app development agencies are created equal. If your team isn't up to date with the latest development standards, your app might not see the light of the day, or worse, it may be launched and never get any active users.
The same goes for developers who use substandard coding methods. The bottom line is that bad technology  has no room in app creation. That's why you need to work with a team that stays on top of the latest app development best practices.
     c. Lack of proper QA will ruin your app
Conducting several QA tests throughout the creation of your app will help you deliver a product that's bug-free and user-friendly. Unfortunately, it's hard to tell right from day 1 how much time you will require to test your app for quality, and what the QA test itself will entail.
Smart mobile developers usually take plenty of time to thoroughly QA test the app, which might end up costing more and consuming more time. However, not QA-testing your mobile app comes with dire consequences. And skipping the testing altogether is often the reason why some apps go to rack and ruin.
3) How to execute correctly on building a great mobile app
So you have come up with a great mobile app strategy and plan. It's now time to execute the plan. Before we show you how to do it successfully,  there are still some potential app-killing problems and failures lurking around the corner. These include:
     a. Too much competition or many similar products
There are over 2.2 million apps in the App Store alone, with another 2.6 million populating Google Play. There are thousands more entering the fray on a daily basis, not to mention that some apps are not listed on these two app marketplaces.
No matter how you look at it, you have some serious competition up ahead. If you don't have an original idea or offer something appealing to your target audience, your app won't cut it.
And so we are clear, a mobile app can succeed even if there's a lot of other players in the field. You just need to have a unique value proposition, even if the core functionality of your digital product is similar to others.
The example I always give is this.
LivingSocial was launched in 2007 and became the biggest deals website in the world, once worth 6 billion dollars and considering an IPO. In November 2008, Groupon was launched with an identical business model. Even the two competitor websites did not truly differentiate themselves that much, outside of basic visual elements like colors and topography.
Yet, what Groupon understood better than anyone else was the power of compelling content.
They double-down and invested heavily in professional copywriters, recruiting every gifted writer they could find to provide deals listings that were compelling, funny, and long.
They were the first e-commerce site to understand, even before Amazon, the power of long-form copy. Fast forward to 2016 - Groupon buys LivingSocial for pennies on the dollar. Today, Groupon leads the market despite competing with other 600 daily deals sites.
Moral of the story. You can absolutely disrupt a crowded market. But you need to do one thing better than everyone else. And that comes from thoroughly studying your competitors.
     b. Team issues & conflicting priorities
There's a good chance that you are building your app with a partner or with the help of a team. Either, you should expect some sort of conflicting priorities from some key members. If your team of developers breaks down, the road ahead will be a tough one and your will app will likely flop.
When you move forward with building a mobile app, you need to make sure you do it with people you can trust. Because there will be conflicts. And you need to be able to work well with those you choose to build an app with.
At Digital Authority Partners, the most successful app we've ever worked was led by two brothers with incredibly complementary personalities. There were many issues along the way, by they sorted them all out and the app is now worth a bit over $50 million (and we continue to work with them!).
This isn't to say you should only build an app with members of your family. It simply means you need to build it with people you can trust and who will be there when times are tough or when you're dealing with a lot of uncertainty.
     c. No idea how to monetize your app
Monetization woes cause most apps to fail.
After all, if you don't have a well-defined road to profitability, your mobile app will sooner or later fail. Good thing, there are plenty of ways to monetize your creation.
You can run paid ads, offer paid subscriptions, provide in-app purchases/features or drive users to your e-commerce store/website.
Whatever it is, make sure to have a definite road-to-profitability strategy right from the outset. This will make your execution-level progress without any hitch.
     d. Cash shortages to take the app to the next stage
Your app will cost money to plan, design, develop, launch, market … the whole shebang.
If you run out of cash at the beginning, in the middle or even near the end, you are in for a big surprise.
Even after building and launching your app, you still need some money to tide your company over until profitability. That's why it is important to have a conservative budget that's well planned and generously funded.
Here's a real life example. A client of ours spend 1 million on building an app. Thenthey came to us to market it. But they completely missed the market. He tried riding on the hype of mobile app development, without proper market research. In his industry, the majority of people using an app, did so to research the topic at hand, NOT to buy. The client went against our advice and launched the app. It tanked.
He then scrambled to find money to build a website. Eventually he did. But then he ran out of money to market the product.
The rule of thumb any investor will tell you is this: whatever your budget is, reserve 30% of it to marketing and growing your app. I would say 90% of our clients fail to do that and then they launch a great product but fail to market it adequately. The lucky ones secure funding from investors and they course correct the ship. The unlucky ones abandon the project. Always plan for a robust marketing budget or you won't be able to take an app to the next stage.
4) Let's talk about mobile app marketing
You have built an incredible app that's capable of raking in money.
That's all good and dandy, but if you don't market it rigorously and offer effective support, it might still fail.
Typical app marketing failures that you need to avoid include:
     a. No clear cut marketing message
You should have a crystal-clear marketing message for your app.
Your marketing message, most notably the description copy, should tell your app story, highlight its best features, and how it stands out from the crowd.
If your marketing message isn't clear enough, users will move on to the next app, leaving you high and dry. How to keep your marketing message on the up-and-up?
Aim the message directly at your target customers

Keep your message clear, concise and to the point

Focus on the solution that your app offers.

What's in it for the target user?
If you are interested in mobile app marketing, you may also want to check out our comprehensive guide titled: A Step by Step Guide for Driving Android App Downloads
     b. Lack of reviews and ratings
It is customary for users to dig into reviews and check out user ratings before downloading a mobile app.
It makes sense because why would you want to download an app that hasn't been tried, tested, and rated?
This can be particularly painful if your app is competing with other apps with lots of ratings and reviews.
Having many poor reviews and bad ratings can do you more harm than good.
It is not even uncommon for some apps to fail just because they could not garner enough ratings quick enough. To avoid this, start your app-install campaigns on a high gear and don't be afraid to ask for reviews/ratings and make sure you have features that encourage users to share the app with their friends and family, rate your app in the app store and more.
     c. Unclear branding and differentiation from competitors
Your app needs to pop up in a crowd. It needs to differentiate itself from those of your rivals. If it is just another run-of-the-mill app on the market, you will be put in the back burner.
The same is true for unclear branding.
If you don't have a well-defined and stand-out brand, your app will be at risk of failure. As such, you need to polish your app's brand by defining your core values and principles that differentiate you from your rivals.
Why Build An App? - Top Reasons
Now that we've walked you through the main reasons why mobile apps fail, you may even be inclined to ask yourself: should I even build an app?
If you just look at the high costs and low success rates you may feel discouraged. So, why even build an app? There are plenty of reasons. Here are some of the top ones:
1) Improve & increase sales through mobile app development
In the digital age and era of instant-everything, the case for developing an app for your business is strong, but knowing that it will help you increase sales makes it even more appealing.
Developing a well-designed and user-friendly mobile app allows businesses to digitize their services and make them readily available on any mobile device.
If you own a brick-and-mortar or e-commerce store, for instance; it is a no-brainer to build a mobile store app. The app will provide you with yet another direct marketing channel. It would allows allow you to run geo-location based campaigns. Check out Sephora for example. They've built a companion app which users can take advantage off while inside the store. The app shows them past purchase history, provides product recommendations, limited offers only available on the mobile app and a lot more.
Other companies use mobile apps to show in-store price information, product descriptions, user accounts, feedback functionality, search filters, and so much more. However, nothing beats the fact that you can make your app a great place for users to find sales, promos, discounts, and other exciting offers. They'll all be right there at their fingertips.
When it comes to using a mobile app to improve sales, numbers don't lie: a mobile app is a great sales tool.
The number of unique mobile users has increased from 122.9 million in 2013 to close to 200 million at the end of 2018. Even better, mobile apps enjoy a 3x and 1.5x higher conversion rates than mobile websites and desktop respectively.
Mobile app users tend to view 4.6x more products than browsers of mobile websites. Talking of sales value, the average order value of mobile apps is 140 percent higher than mobile sites and 130 percent higher than desktop websites.
That being said, not having a mobile app could be hurting your sales. Given that mobile app users spend 2x as shoppers who make their shopping on mobile or desktop websites, this provides you with yet another chance to make more sales.
And you don't want to ignore the fact that 19 percent of all online retail sales in the United States are made on a mobile device.
2) Improve customer experience
Customers are now interested in immersive experiences more than ever before, especially when they are shopping.
They want to feel valued and appreciated. More importantly, they want to know that the brand behind a service or product is worthy of their money and attention. That's where a well-defined mobile app strategy can come into the picture.
There are a ton of reasons why mobile apps do a bang-up job when it comes to enhancing overall customer experience. Let's look at a few ways mobile redefines how brands provide added-value to their users through amazing mobile app strategies.
A mobile app makes it possible to provide the customer with a seamless shopping experience. The purchasing process can be made effortless by using one-click payment options, SMS confirmations, push notifications, and other mobile elements that will deliver a best-in-class customer experience.
Mobile apps allow for next-level personalization. Delivering a top-notch customer experience is all about personalization. This can be achieved by engaging the user throughout the purchasing process.
Loyalty perks: loyalty benefits like cash back, discounts, freebies, special promo codes, and flash sales are what make for great customer experience. All of these can be achieved with greater outcomes on a mobile app, encouraging the customer to keep coming back. Running a loyalty program easy and hassle-free on an app.
Leverage push notifications to the fullest extent allowed: this is the little-known secret to boosting user and customer experience using mobile apps.
However, you don't want to bombard the user with constant pop-ups and push notifications. They can be annoying and might coerce the user to uninstall your app. Relevant push notifications can revolutionize how engaged users are with your brand. And don't forget - push notifications are clicked on (technically tapped on) more than ANY other channel. The click through rate for push notifications is 7.9% according to a recent study based on notifications sent to 900 million users.
3) Become competitive in the market
65% of all small businesses (including your competitors) have already built a mobile app.
Why would you want to be left behind in an increasingly competitive business environment?
Mobile app development gives you a chance to either stay ahead of the curve (read: your slow-to-mobile competitors) or catch up with those who already have an app.
4) Create a direct marketing channel
It is always an excellent idea to have every potential strategy in your marketing toolkit - and having a mobile app is a good addition.
The odds are that you are struggling to show ROI for your email marketing, paid ads, TV ads, print, and other digital marketing channels.
Building an app helps you create a direct marketing channel. It's, therefore, a strategy that will pay for itself sooner than later.
5) Engage customers better
Having a mobile-ready site used to be enough to keep mobile users engaged.
That's no longer the case.
You need a mobile app to provide users with better engagement and communication avenues.
It doesn't matter what you are products or services are, your customers must have an effective way of getting in touch with you. That's exactly what a mobile app can offer.
Incorporate a help desk, feedback or live chat feature within your mobile app.
These features can make a huge difference in the way your business interacts, connects and communicates with the customer.
A customer-centric mobile app is a phone, text messaging app, email, and chat box, all rolled into one.
6) Boost brand awareness and recognition
If done right, an app can do wonders for your company's brand awareness.
Remember that your app is much akin to an empty billboard sign. You can perk it up with educative content, make it stylish or engaging.
Whatever the case, you want your app to be something that users will love and cherish. But, more crucially, make sure that your mobile app is superbly designed, stunning-looking, and well branded.
A good app can also take your recognition to a whole new and exciting level.
The more your app gets used and downloaded, the more familiar your brand/products/services will become among your ideal customers. In the ad world, this what is known as "effective frequency." As a rule of thumb, if the users can see your product or interact with your brand more than 20x, they will become easily recognizable to them.
How To Build a Successful App. A 12-step Process
So far in this article, we've talked about why apps fail and why you should build a mobile app. We chose this structure because I am a firm believer that this is how you should approach building an app.
First - understand why others have failed. When the knowledge on what causes failure, you are more likely to avoid it. I've built Digital Authority Partners from scratch with only two people around the dinner table. Along the way, I've made a lot of mistakes. Many of these mistakes would have been avoidable if I had known the pitfalls of running an agency. I didn't know them - very few agency owners talk about lessons learned - so i had to make these mistakes on my own and then learn from it.
The first section of this article is nothing more than a collection of failures we have seen first-hand with many of our clients. Learn from them - and avoid them if you can.
Second - I walked you through the benefits of building an app. How an app can improve your bottom line is critical to your success. You don't build an app just because everyone else does it. You build an app because mobile is a channel that can attract new customers, improve your relationship with your current customers  or it improves your operational efficiency.
Before you build an app - you need to answer that for yourself: which customer-centric key performance indicator will my app address? What is my desired reach in terms of current and potential customers? And will my app be better than the apps of all my competitors?
Armed with this knowledge, you can now begin the process of really immersing yourself in the twelve steps outlined below which all successful apps have in common!
Let's get to them.
Section A: The fundamentals of an expert mobile app strategy
Step 1: Value proposition
Your app shouldn't be an exact copy of your website or e-commerce store.
It should offer much more than information and run-of-the-mill features to the user. That's because of a simple reality. Downloading an app is, dare I say, an intimate act. As a user, you take the time to download an app on your most personal device in hopes it can produce value to yourself in the long term. There's nothing more personal than that!
Because getting an app download isn't easy, you need to create a unique, simple and compelling value proposition for your new digital product.
A well-executed value proposition is what makes your app stand out in a sea of choice.
How is your app different from other similar apps?
What are the benefits that your app will bring to users?
How will the app make the lives of the user better, more enjoyable, etc?
You need to hold a brainstorming session with your partners or strategic consulting team to come up with your unique value proposition.
Not just that, you should write down exactly how your app will solve a specific problem, then move on to brainstorm about what makes your brand unique, who your target market is, and how you will position your app in the market to maximize downloads and engagement rates. Your value proposition statement should also touch on your niche and how you stack up against competitors.
While it might sound like it, your Unique Value Proposition (UVP) is not a statement, a catchphrase or a catchy slogan for your app.
The UVP must clearly and concisely describe what customers get out of using your app that they won't get through any other channels. There are 4 core attributes of an amazing unique value proposition:
Clear

- it should be free of corporate jargon

Benefits-focused

- it should tell your app's benefits

Unique

- clearly lay out what makes your app different from your competitors'

Concise

- a user should understand your app's value prop in an explanation that takes no more than 10-15 seconds to present.
Still a little hazy? Here are some of the UVPs that will drive the point and truly inspire yours:
Let's start with coffeeshop giant, Starbucks.
Their customers can use the Starbucks app to pay in the store, earn stars or even order ahead of getting to the store. This way, they can skip the line (phew! Have you seen Starbucks line in the morning?) This is an incredible value to the customer because the app helps them save at least 15  minutes of their busy mornings. Wouldn't you install such a time-saving app? The benefit to Starbucks is two-prong : (1) it encourages more app installs, and (2) increases foot traffic to their locations.
Another wonderful example is Uber.
"Tap the app, get a ride". The value proposition here is providing customers with extreme convenience. The name of the app -  uber - in and of itself communicates much of their value proposition. Why does it win? First, the app makes it possible for a user to get a rideshare with one tap. Second, payment for the ride is cashless and only takes one tap. And, thirdly, the driver already knows where you are heading two. That's like killing three birds with one stone!
Bumble
"On Bumble, ladies always go first" is a real class act. Why? It proposes a fresh approach to online dating, away from the popular "swipe right" or "swipe left." Secondly, the app empowers its target customer, the millennial lady. Most importantly, it touches on the app user's pain point, which in this case, is an online dating world that's dominated by men.
Step 2: Market research and SWOT (Strengths, Weaknesses, Opportunities & Threats) analysis to determine viability
SWOT analysis is a strategic planning session designed to help any company or entrepreneur identify the strengths, weaknesses, opportunities and threats tied to a specific business idea. The goal of a SWOT analysis is to uncover "unexpected" surprises tied to a project before you invest lots of time and money in it.
Performing a SWOT analysis (Strengths, Weaknesses, Opportunities & Threats) before creating a mobile app is a crucial step. Unfortunately, 99% of app makers never bother with this.
SWOT helps you validate the concept first - before you spend money, effort and time on it. As such it is the most important step to prevent that big 'Only if I had known earlier' moment later.
How does SWOT analysis help you achieve better mobile app development outcomes?
It should be noted that a SWOT analysis doesn't actually offer a true solution to what app exactly you should build. Nonetheless, it helps you find and analyze the overarching problems affecting your mobile strategy or idea.
Strengths - By understanding the strengths of your mobile app idea, you can answer important questions about your strategy. What are the key benefits that your app will deliver to your ideal users? Will it eventually lead to a sale or an action that will improve your bottom-line? How is your app better than your competitors? What your app's unique appeal?
Weaknesses - This encompasses limitations and hurdles that put your app at a disadvantage on the market. However, the analysis should help you identify these weak points so you can devise ways of turning them into advantages. By engaging in this step, you can anticipate failures and plan how to avoid them accordingly.
Opportunities - Take a close look and your strengths and weaknesses, and think how you can transform them into improvements and new opportunities. The good news is that opportunities in the mobile app development are a dime a dozen.
Think about: what are your competitor's weaknesses that you can exploit? What's trending in another niche that you can duplicate the success in your own niche?
Threats - When developing a successful app, you must be able to deter any threat. That's why this phase of the SWOT analysis is all-important. To identify your potential threats, ask yourself these crucial questions: How do your rivals deter their threats? Is your app prepared to take on challenges brought about by technology changes, market shifts, and changes in consumer behavior?
You must also invest in market research before spending a large amount of time and money in building an app. Is the market ready? Who are the top competitors? What are the threats?
Great market research not only educates one about the state of the market but also sheds light on hidden opportunities that others may not have looked at. Once the market data is in, start planning a course of action
Step 3: Outlining the goals of your mobile app
Setting well-defined goals is an indispensable part of the mobile app development journey.
It is at this point that you will set your priorities and determine a clear course of action for the next several weeks or months. These goals will tell you where you are currently, where you want to be and how to get there.
What are the primary goals of your mobile app? How do you know if the goals you are setting are the right ones?
Here are a few tips that might come in handy when outlining your mobile app development goals.
First, list the three or four most important ways your ideal users will interact with your app. Make sure these goals are SMART (specific, measurable, achievable, realistic, and time-bound) and in line with your overall  business objectives.
Second, spend half a day brainstorming the actions that users will perform within the app at launch. Through this exercise, your goal is to map out what the user journey is within the app, the primary use-cases and what you want your ideal users to achieve when they interact with your product.
Examples of these actions would be defining the registration process (or lack of!), the primary action you want the user to take within the app, high level notifications strategy, whether a user will use a geolocation feature or not etc.
Next up, you have to define the KPIs to measure the success of these goals.
In simple terms, what actions will users take within the app that you will consider a success? This could be things like making a purchase, completing a task, returning to the app X times during a specific time period, engage with your content. Here's a simple formula to follow: 'My ideal customer will do this task, so many times during the week. If that happens, this app is a success."
In addition, you need to define specific metrics you need to track. Let's take a specific example. Say you are an online shop and have launched a mobile app. Yes, you'll want to track conversion rates (how many purchases are made through the app).
But there's a LOT of other metrics out there you should also track.
Things like:
How often do people use the app?
How many app visits until a purchase is made?
When do people abandon your app?
How many people download the app but don't register?
What's my app churn rate (people who don't use the app over a period of time)?
There's an endless supply of questions - and analytics - you need to track users' actions and collect data about their behavior inside your app.
Other standard KPIs include app open rate, uninstalls, session rates, monthly active users (MAU), daily active users (DAU), number of unique new users, daily/monthly downloads, session length, and so forth.
Lastly but not least, take a peek over the fence. Take a closer look at the great mobile app in the market (preferably within your niche), and learn what and how they do things well.
Here's a simple example of a task we do during the discovery process at Digital Authority Partners when we get a new customer who wants to build an app.
We simply identify the main competitors and then have an analysts review 50-100 app reviews for each competitor.
We then create a report which shows what competitors do well, what they don't do at all and what they can improve on. That report is then used to define the set of features our client should include in their new app.
Step 4: Brainstorm the primary app use cases and ideal user types
Once you have documented the primary goals of your app, start defining the primary use cases for your new app. Use cases are great for user engagement and overall usability.
Don't try to define EVERY single use case imaginable. Start with the primary goals only.
Let's take the Starbucks mobile app as an example. The primary use cases for the Starbucks app are the following:
Starbucks users can quickly pay using their app in store.

Starbucks users can order on their app and pick up in store.

Starbucks users can monitor & redeem rewards using the app.

Starbucks users can be notified of upcoming deals and discounts via the app.
Of course, the Starbucks app does a LOT more than this (see purchase history, listen to Spotify playlists curated by Starbucks, see rewards history, learn about new Starbucks drinks, add money to their app, manage gift cards, find stores, receive/ buy Starbucks cards as gifts etc).
But what's important to realize is that the primary use cases outlined above are clear, actionable, easy to understand. And all other features are built to support the primary purchasing experience.
That said, do not clutter the app with everything for everyone. Rather, build it for a specific set of use cases meant for a specific group of people and perfect those.
Here's the holy grail behind expert mobile app development initiatives. You build an app which your ideal users can make a mental connection to, a connection that is simple and memorable. Practically, you want a user to think this: 'I go to this app to do this one thing, any time I need it.'  
The most successful apps ALL do this. I go to Candy Crash to decompress for a few minutes. I go to Uber to get a ride. I go to Amazon to buy stuff. I go to Snapseed to quickly edit my photos. I go to Grubhub to order good. I go to Facebook to see what my friends are up to. I go to TikTok to see some super short videos and have fun.
Do you see how a mental connection is made, in my mind, in relation to the apps mentioned above? And guess what - all these apps have tens of millions of users. Because they've successfully created a mental association between one task and their app. And everything else builds on top of that primary use case!
So apply this recipe to your own mobile app. Determine which users will be your primary audience and solve one primary problem they may have.
Additionally, invest time in creating app user segmentation. In other words, various users will do different things within your app based on their motivation, frequency of using the app and a LOT of other factors.  
How To Segment Your App Users (High Level Ideas)
A unique article can be created only on the topic of app user segmentation. That's not the point of the current article. So look at the various user app segmentation as being just a quick way to look at users and by no means, a comprehensive list.
App segmentation is one of the primary strategies tied to mobile app analytics. If you are interested in the topic of app analytics, you can also check out the other resources we've put together over time.
User Experience Optimization Through A/B and Multivariate Testing
And you can also check out the Analytics Services Page from Digital Authority Partners here. It must also be noted that app segmentation is not something that can 'happen' overnight or something that is typically an out of the box functionality. Instead, companies and entrepreneurs need to leverage analytics solutions that can collect and report on these metrics. Digital Authority Partners is a certified partner for analytics solutions like Mixpanel (see our joint press release here) and Amplitude.
In the meantime, here are four standard metrics tied to app user segmentation you should keep a close eye on:
1. By device info
You can segment users based on device details such as the type (tablet, smartphone, etc), OS version (iOS, Android or Windows), and the type of hardware (Samsung S10, iPhone XS, etc.) This is a crucial segmentation criteria because user experience and app engagement rates typically vary from device to device.
2. By geographical location
This is a no-brainer segmentation approach.
You'd want to drill down on your users' behavior based on their geographical information like country, city, town, zip code area, state, and so forth. This is will be especially useful if you intend to offer location-specific features and functionalities.
3. By user info
Who's your app's audience? How'd you categorize them on available information? Are they attendees, visitors, employees, consumers, members, fans, leads, partners, B2B clients, B2C customers, etc.
Don't just stop there.
Specific app usage information like language setting, use frequency, if they have enable push notification, etc can come in handy when segmenting  global audience.
4. By user behavior
How users interact with your app should be at the core of your mobile app strategy.
What is the average session duration for your users?
How many days does the user take between opening, making a purchase, etc.?
What do users tap on within your app?
How long does it take until a user converts?
How do users react when you release updates to your app?
Better user segmentation translates into a better app and better marketing strategy. Think of this section as planning how to engage users. There will be another section on how to actually engage them.
The questions above, by no means exhaustive when it comes to app analytics, related to specific tangible behaviors user can exhibit within an app. Asking these - and many other questions - upfront and setting us the right tracking to turn data into insights is absolutely mandatory if you want your app to succeed.
Step 5: Have a clear grasp on your app's monetization model
An app cannot succeed unless it becomes self-sustaining. And to become self-sustaining, it needs to make money.
So, the bigger question is: how will you monetize your app when most users are used to free apps?
A proper monetization model is critical to ensure the long term longevity of the app.
When all is said and done, however, your monetization strategy should take two things into consideration:
User intent

Your users' journey using your app
Here at Digital Authority Partners, we rarely advise clients to force users to pay to download the app. This model MAY work for some games, but it rarely works for everyone else.
Creating a sound monetization strategy is a fine balancing act to ensure the app makes optimal revenue while not pushing away potential users by becoming too expensive.
With that said, there  are several different monetization models you can adopt. The most common and revenue-generating models include:
Model #1. Pay per download
Let's face it; paid downloads is a monetization approach that only works for highly sought-after mobile apps.
The idea behind this model is pretty simple and straightforward: whenever a user downloads your app, they will part with a fee which is often upfront or paid after a free trial period ends.
This is the easiest and the least complicated way to earn from your sweat.
After all, the higher the fee and the more the paid downloads made, the more your app revenue.
Needless to say, pricing the app wrongly can impact negatively on the number of downloads and hence revenue.
Check out this report regarding revenue from Candy Crush,  one of the top freemium apps in the world. Candy Crush is free for all to play but they charge for upgrades and special powers. They made $2.16 billion in 2020.
To put this in perspective, in the paid app report above, all Android developers in 2013 made a combined 900 million in revenue. Last year, one single app, Candy Crush, made more money through a freemium model than ALL Android developers.
Freemium model is ALWAYS preferred.
Model #2. Ad revenue
This is the go-to monetization model for most app developers, and with good reason.
In-app ad revenue is a great way to keep your app free for the users and still remain afloat.
You just to be careful about what types of ads you run in your app. Generally, there are 3 types of in-app ads for generating revenue: (1) Cost per Action (CPA), Cost per Click (CPC) and Cost per Thousand Impression (CPM).
If you are looking for UX-friendly ad type, go for CPM.
While the revenue tends to be on the lower end, CPM ads are usually less intrusive and not annoying, offering a better user experience.
You can choose to run native ads, banner ads, interstitials or list ads. Whatever your choice, stay away from lewd, irrelevant or low-quality ads that will paint your app in a bad light.
Here's an example of an app which has implemented an ad revenue model BETTER than any app I currently use.
It is a puzzle game called Two Dots. Two dots, in many ways is similar to Candy Crush and all Candy Crush wannabes. Occasionally (definitely not every time!) before the beginning of a specific level I get this message:
I'm referring to the message which says: 'watch a video for a free Booster Box!'
If I tap on that button, I have to watch an annoying ad, usually less than 30 seconds, but I get a power-up. I've probably watch hundreds of these short ads so far. As a user, I get something tangible out of this. As a company, Two Dots likely makes 5-10 cents of me. It's not huge revenue, but they are making money. According to one estimate, Two Dots makes ~700k / month through this model and through the in-app purchase options.
Model #3. Freemium features - upgrade to use premium feature or to remove ads
An ad seen on the app called Browser which allows users to surf the internet in private mode and download any video from youtube and other video storage websites. Every time a user returns to the app, an ad is played as seen in this screenshot.
This monetization model usually goes hand in hand with the in-app ad model.
The freemium model is simple.
A user can download a mobile app for free but the user would see ads interrupting their experience from time to time. You can happily get rid of the ads in their apps for a small fee. If you intend to go down this road, you will have to create at least two versions of your app. First one will feature ads and free to use. The other one will be a paid version that's free of ads (this is what developers call a premium app).
Model #4. In-app purchases
Above, a screenshot of in-app purchase options for Candy Crush Saga
In-app purchases account for the biggest portion of app revenue. In fact, it accounts for around 47 percent of the worldwide revenue generated from apps.
The good thing is that the in-app purchase feature can be incorporated with other monetization models like paid downloads, in-app ads, etc.
Model #5. Affiliate programs
Joining an affiliate program to promote network products, services or solutions is yet another great way to monetize your app.
There are plenty of credible app affiliate programs run by companies like Apple, Microsoft, and Google.
These are usually the ones that'll pay you handsome money to promote an array of apps, but there are smaller affiliate programs you can join and rake in some income too.
The idea behind this monetization model is that you'll earn a recurring commission when the user takes an action.
Model #6. Hybrid
If one or more monetization approaches deliver good results, why not combine the best of their worlds?
That's right; you can create a hybrid monetization strategy that may bring revenue-generating ways like in-app purchases, mobile marketing automation, freemium features, affiliation and so forth under one roof.
Parting Shot: building a free app might be an amazing idea because the long-term ROI would be incredibly high. That said, you need to plan to stay afloat before the app becomes profitable and it is equally  important that you have a strong marketing strategy and budget right from day one.
Section B: Getting to business - planning
Once you've decided your ideal target audience, outlined the overall mobile app strategy and decided on a robust monetization model and analytics framework, the real fun is about to begin. You are now in a position to make tactical yet incredibly powerful decisions around actually building the app.
Step 6: Determine the framework of the app
When you are ready to get down to business, you ought to plan for the quickest turnaround possible.
That's why determining the framework and planning your app make for the most important steps in the mobile app development process. There are several basic steps to doing so:
     a. Decide which platform is right for you
Right from the start, you have to decide if you are going to build an Android app only, iOS app only, Windows app only, two or all three. Hint, virtually no one build a Windows app anymore.
The kind of platform you are building the app for will determine several elements of your final product, including features to include, how to optimize user experiences, how to monetize, and how to structure your pre-launch marketing campaigns.
Your use cases will also determine which kind of app you will need to build.
For example, what if you are an e-commerce store?
It's a smart move to build apps for at least iOS and Android to cater to the largest percentage of the smartphone user population.
     b. Native or hybrid?
You'll also have to decide if your app will be native, 3rd-party, carrier-specific or hybrid. This decision will have a huge bearing on the number and the type of functionality you will eventually incorporate into your app.
Hybrid versus native is a discussion for another time and it fully deserves its own article. However, high level, here's the main differences.
Native apps are faster (better performance) and easier to discover in the app store. They can fully leverage a smartphone's native features (geo-location, camera, address book etc) and easily work in an offline mode (when you lose reception). That said, they're more expensive because they have completely different code bases between iOS and Android. They have better security and better user experience.
Hybrid apps are cheaper to build, leverage one code base across iOS and Android but continue to have difficulties fully leveraging native components on a smartphone. On the other hand, the time to market is significantly faster to make.
There's a lot of pros and cons to both approaches and it all comes down to one thing: what's the most important key performance indicator when you're launching the app to market. That should drive the decision on what kind of app to build.
     c. Plan your technology stack
At this stage, you should brainstorm with your team on the array of mobile app development technologies that will be leveraged to build your app.
This way, you can plan the technology stack that will ensure maximum return on investment while an eye on the future.
While SDK tools offered by app stores might come in handy, they can be a little restrictive which is why you need to think about a set of scalable technology that will allow you to build a seamless app for all target devices and platforms.
How will they help integrate your app with both public and private cloud servers?
But most importantly, the technology stack is the backbone of your entire app because everything else you will build for this app will fall on the decisions made when choosing the tech stack.
Having a great team here cannot be underestimated. This is actually where we see most issues with clients who come to us asking for a 'quick fix' for their app. Code codes that look like spaghetti code, complex and unsustainable APIs. Great technology stacks and app architectures are neatly organized, well built and modular. Horrible tech stacks are convoluted, make no sense and have no documentation you can reference when trying to make sense of it.
So take the time and work with a development team that understand app architecture well. Trust me, if you don't, you will pay tenfold later.  
     d. Plan your app data strategy
What sets of data do you plan to collect when the app hits the App Store?
Remember, no app can be a do-all solution.
That's why you need to know which data will be made available through your app right off the bat.
After all, including too much data into a single app can be a huge mistake in terms of sustenance, functionality, and user experience. They can be especially hard to navigate and security a diversity of user-provided data can also become quite tricky.
In addition, it's not enough to know which data will be available on your app, you will have to decide how you will protect and leverage this information in your crucial business decisions and app improvement.
Have a data handling strategy planned right out of the block.
Step 7: Working with the right team
When it comes to mobile app development, you are only  as good as the team around you. That's why it is very important to round up a team of top-notch app designers, developers, strategists, and other key experts who will ensure your product will not only stand out but also take the market by storm.
The right team can make, while the wrong team will break it.
Remember that people are key to mobile app development.
Most importantly, you need to collaborate and hire people who know what they are doing.
Who to include in your team?
There are some positions that are indispensable when it comes to developing a killer app.
At a minimum, your team should include talented mobile developers to code, product managers to lead the way for the team and drive the vision/strategy of the app into reality, and designers to create the app's UI and spruce up the UX.
That being said, here are some factors that will help you zero in on team members who will certainly do a bang-up job:
Start with the skill set that's right for your app and target market
Choose the people with the right skills that will position the app for a long time success.
While there are myriads of skills that make for a great app development team, here are the topmost ones to keep in mind:
UX/UI - User experience and user interface are two key elements will wow and amaze your users or disappoint them - usually, there's very little in between.
If the UI and UX of your app are shoddy, you will definitely have a tough time finding or retaining users.
That's why you need team members who are UX/UI-focused. The people who know what it takes to craft a truly user-friendly app.
Product management - This is a skill that will help transform your ideas into an incredibly lovable app. This member will act as a liaison between all the stakeholders involved in building the app, the proverbial jack of all traders. A development team without a product manager will falter along the way when issues like conflicts of interest, changing priorities, lack of direction and strategy.
Scrum management - any agile team needs a scrum manager. This is especially important for situations where there's a lot of back and forth between various team members and the development team. The scrum master also acts as your default project manager, shepherding the project along the way and making sure everything is done on time and on budget.
Design - Your app will be going up against remarkable beautiful and easy to use apps on the app market. That's why you need A-level designers to take care of the feel and look of the app.
Business analysis - Creating an actionable mobile app strategy requires great business analysis skills. This person will put the app vision into perspective and help map your objectives into development roadmap for the development team. This team member will also spend a lot of his or her time on market research, competitive analysis, feature set documentation and much more.
QA testing - Testing your app several times during the development and final phase will help deliver a truly market-ready product. That's why you need experts who are conversant with industry standards of QA testing.
Technical app development skills - these are the most important ones to take into consideration. After all, it is a team of developers/coders who will actually hammer out the app. Good developers are well versed in modern coding languages, cloud infrastructure, cross-platform skills, data integration, cloud integration, security integration, and much more.
Who will build your app?
Decide if the app is to be built in-house or by working with an external vendor. Whichever road you choose, be sure to do due diligence before putting together your team or contracting an external vendor.
Step 8: Define the product roadmap and detailed requirements
A strategically built product lasts forever.
And a mobile app will only be successful if it has a well-planned product roadmap.
This is a plan which maps out both the short term and long term goals of your app.
More specifically, your product roadmap will help define your app vision, as well as act as a blueprint for the execution of your mobile app development strategy.
In most cases, the roadmap will help clarify the overall app development strategy to vendors, investors, clients, and other key stakeholders.
Once you have your goals set, you can easily create a product roadmap. Ensure that your goals are clearly defined and easily measurable, which means that you need to have some metrics and KPIs in place.
Let's quickly talk about minimum viable product
What is the minimum viable product (MVP)? Is it good enough to pique users' interest? That's exactly what a good product would help you achieve.
A minimum viable product refers to a set of features and functionalities that are enough to make your app successful at launch. An MVP is manageable, realistic and only covers features you simply cannot go to production without.
In other words, the MVP should be structured in such a way that it helps you build only the app features most closely aligned with your primary objectives and goals.
In addition, your definition of MVP should be data-centric.
An app-driven MVP roadmap delivers better outcomes. Implementing the right data analytics will help you establish your team's success right from the outset.
For your MVP, it would be wise to focus on a small set of essential metrics.
Your final product, however, should encompass metrics like UX, featured usage, customer churn, user retention, UX, adoption rates, and product quality, just to mention a few.
Section C: Bringing the concept to life - and executing it
If you have reached this point, and done everything we covered in this article so far, then you're in an amazing shape.
I will let you in on a little secret.
The eight steps above are the single most difficult and nerve-wrenching part of building an app. And by default, the most important.
Everything else we talk about below is a breeze to execute if the previous eight steps were done correctly.
Let's carry on with the 'fun part' of building an app
Step 9: Mobile app designs that wow users
The usability and design of the app will either make users come back to your app or make them uninstall the app right after the first use.
There are many things to keep in mind when designing an app that'll resonate well with the end user.
Great apps are not complex to use. In fact, far from it.
They are easy and simple to use.
But simple design is the toughest form of design. Nonetheless, that should be your goal first and foremost.
Try to imagine why you want to design the app and why you are looking to achieve.
What exactly do you want your app to look like and do?
How will you ensure that your app will pique the user's interest?
What's the solution do you want to offer with your app?
How will your app stand out in terms of design?
Determine the style of your app. Work with your creative team on the design guidelines that fully align with goal of your app. Go for a style that will help your app set itself apart from the rest.
In addition, keep cognitive loads to a minimum. Remember that the user's brain has a limited processing power and you shouldn't subject them to cognitive or information overload (by which you mean your users will become easily frustrated if they can't figure out, at a glance, how to use your app).
This is an area of design that you need to get a handle on to prevent users from being overwhelmed. If they do, they will most likely abandon your app.
Create and test multiple design ideas until there is one that is the right concept. Then build on it. The design process should be all about feedback, refining, and repeat. If you leave your users hanging, you will likely design an app that will be a pain to use.
Step 10: Develop the app
Your app designs is looking great and you're rocking that invision prototype. Now what? Of course, the next step is to build the actual app.
Start with a prototype to ensure that the app is indeed what was planned. Build the flow that will be most used and test it. Ensure that it is an embodiment of the concept. Once the prototype is successfully tested, move ahead with the full development process.
Be ready to make adjustments quickly as the app starts taking shape.
The later in the development stage, the more complex it becomes to make changes. So, design an app architecture that is flexible, while still being scalable (this goes back to the point above regarding choosing the right technology stack).
Of course, there are a few key mistakes that you need to avoid at all costs to ensure that your app building process is hitch-free:
     a. Not keeping security top of mind
In today's digital world plagued with data security breaches, you need to build your app with security at the heart of everything. It is a fact of life that hackers and other ill-reputed cyber-criminals will go above and beyond to crack your app.
Does your app have the necessary security framework to be impenetrable? Have TLS, SSL and AES encryption technology in place to keep your mobile app hacker-proof.
     b. Not building your app with expansion top of mind
The chances are that you are building your app with specific users in mind.
That's all good, but the actual architecture of your app should be crafted with global audiences in mind. Remember that your app should be built in a way that it easy to scale in order to accommodate growth and expansion.
Step 11: Test, test, then test your app again
Test, test, and test should be your mobile app development mantra.
And let's be candid - after putting in countless hours of effort and hard work into building a great app, the last thing you want to see is a barrage of negative user reviews and ratings.
You need to come up with a proper app testing strategy and follow it to the dot.
What makes a solid app testing strategy?
Your QA testing strategy should align with a number of your goals, including customer expectations, business goals, the user experience, as well as industry best practices.
It should take care of all aspects of the app, including data requirements battery usage, app speed, memory usage and so forth.
Be religious about testing the app at every opportunity.
Bugs are one of the top reasons why customers choose to delete apps, or not use them any longer.
In addition, consider all target user personas. Drill your app tests down to the last user. There are several different app user personas, and you need to test for all of them. You will also have to think about technical users, those who speak different languages, different age groups, those with accessibility issues, and so forth.
Keep your tests fresh and data-driven. More importantly, keep updating the text plan to include new test cases and modify older ones as the app keeps evolving.
Furthermore,  as a rule of thumb, a great app test should take into account every possible way the user will use the app.
It should also consider unusual use cases. What happens when they swipe with two fingers instead of one, or vice versa? What if a user exits the app by mistake? It is crucial to map your entire mobile app to test every use case/scenario.
In addition, conduct tests on every relevant device.
Once the app is launched, start with alpha and beta testing to ensure the expert users are good with the end product, before launching to the masses.
By the way, there are at least two approaches to after-launch app testing: manual or automated.
Automated app testing is ideal when your app is still in development. However, it can be costly. If that's an issue for you, manual testing might appeal to your lean budget.
Usability testing - The fundamental functionalities of your app are tested at this point. Usability tests include UI testing, compatibility testing, external factors testing, and ADA compliance testing.
Performance testing is another crucial component of the QA process that you need to conduct to establish how your app stacks in terms of power management, memory use, and scalability.
Finally, don't forget to perform compliance and security testing. If you are building a telehealth app, for instance; you need to be compliant with a series of industry regulations like HIPAA, HITRUST, ISO, etc. You should also test the security readiness of your app.
Once all the tests are over, you should have a comprehensive and highly detailed report that entails:
Quality of testing report

Important info revealed by the tests

App quality

Incident report stats

All types of testing done and time each took
At this point, you should have plenty of insights and information to leverage to improve your app before launch or for the next iteration.
Step 12: Launch, learn and optimize. Have proper support in place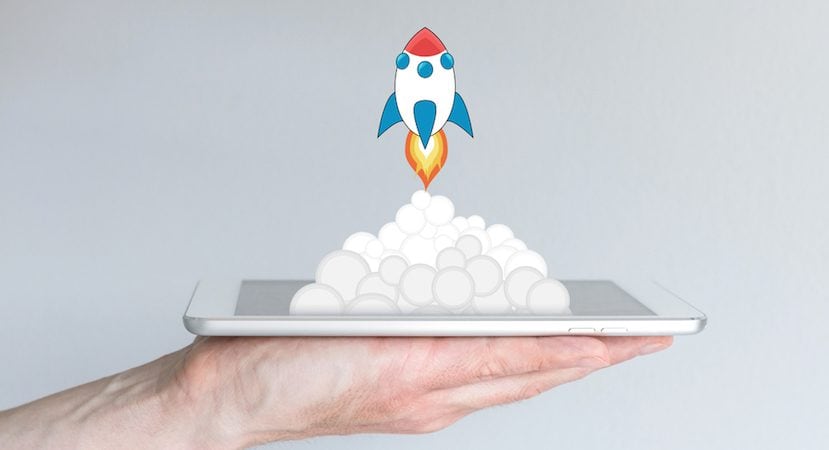 The final step of the mobile app development process is finally here. You are finally ready to deploy it.
This  step will ensure that your launch will be a breeze and hassle-free.
Your launch date is not just for building buzz and getting your app on the store. It should provide you with an opportunity to carry out user a plethora of interviews, collect feedback, and get ready for the next step: iteration.
You'll need a good post-launch strategy and plan. Yes, life after launching your app should be bliss, but that isn't always the case.
Here's a checklist for creating an awesome post-launch plan:
     a. Obtain user feedback
The user is king. So, listen carefully to what users are saying, especially about the first impression and use of your app. At this stage, you should ramp up your user ratings and reviews - they are the most valuable and reliable sources of user feedback to help inform your next step.
     b. Gather app data
Churn rate, user satisfaction rate, sales, revenue, the average duration of a user session, daily active users, monthly active users, and the number of installs are some of the data metrics that you need to analyze to get a better understanding of your app usage and acceptance.
     c. Invest in a comprehensive analytics tool
Great analytics tools will allow for the complete monitoring of your app and give a clear picture of how well the app is doing with the target audiences. More crucially, look at and understand the numbers and then take the right steps to optimize the app.
     d. Market, market, market your mobile app
Let everyone know that you have launched a fantastic app. Use all marketing channels and resources your marketing dollars can afford. Strategies like content, SEO, and ASO will cost you virtually nothing yet they deliver great results. If you got to this point, read out comprehensive article on The 2021 Mobile App Marketing Guide with 25 Pro Tips.
     e. Get award-worthy mobile app support
Another pitfall of many apps is minimal or zero support.
Invest in mobile app support.
The better the experience users have after they download your app, the more likely they will be to recommend the app to others.
And support plays a big role in that experience. You should provide users will great support 24/7. This way, you can get your app off the ground on the right foot with the users.
Summary
It is not an impossible task to translate a great idea into a great app. There's a ton to be said about developing a great app. It's a very precise job.
There are several pitfalls between an initial concept and when an app becoming successful. But with a proper strategy, the right people, the correct processes, and a clear plan to grow, these pitfalls can be avoided.
These pitfalls that can happen at any stage or level of mobile app development, including these top four:
Strategy level: bad/lack of market research, improper planning of execution stages, and lack of clearly defined goals are a few reasons why your app is set to fail right from the strategy level.
Design and software development level: Lack of a robust QA testing strategy, bad app design, back tech stack or improperly implemented technology, and poor execution could kill your app before it is built.
Execution level: You mobile app can fail at the stage due to a number of reasons, including teams issues when there are conflicting priorities, too much competition/heat from similar apps on the app, cash shortages that make it hard to take your app to the next level, and if you have no clue on how to monetize your app.
Support and marketing level - Having no crystal-clear marketing message, lack or no user ratings/reviews, unclear branding, and lack of differentiation from competitors can plague your app at the support and marketing level.
So, why build an app when the above reasons can be so deterrent? As we have seen in this guide, there are plenty of reasons to build a mobile app. These include the following:
An app can help you increase sales - with 19 percent of retail sales coming from
mobile, an app can help you tap into this increasingly important consumer base. After all, mobile apps deliver 3x more conversions than mobile sites.
Improve customer experiences (UX) - a well-defined app can help you meet your customers where they need you most: mobile. Building a user-friendly app will also improve your customers shopping and purchasing experiences.
Become competitive on the market - 65 percent of SMEs and all big companies already have (or are in the process of building) an app. Build one to stay competitive.
Deliver excellence through another amazing channel - an app is a marketing and sales tool that can do wonders for your customer acquisition, pleasing, loyalty and retainment.
Better customer engagement - an app with a feedback mechanism, live chat feature or a help desk, as well as interactive features like push notification can do wonders for your customer engagement.
Boost recognition and brand awareness - the more users open your app, the more recognizable your app will be. Ensure that your app is stylish and loaded with engaging content to promote your brand and boost credibility and trust.
Building the actual app is no easy walk in the park. As we've mentioned above, you need to follow 12 key steps to make the whole process easy and successful.
Step #1. Value proposition - Create a unique value proposition for the app. How is it different from other similar apps, the benefits it will bring to users, how it will make their lives better, etc.
Step #2. Market Research and SWOT (Strengths, Weaknesses, Opportunities & Threats) Analysis To Determine the viability of your product.
Validate the concept first, then invest in market research before spending a large amount of time and money on building an app. Is the market ready? Who are the top competitors? What are the threats? Once the market data is in, start planning a course of action.
Step #3. Outline your app goals. List the 3-4 most important goals of the app that will determine how users will interact with the app. Next, brainstorm the actions that users will perform within the app. Don't forget to define the right key performance indicators to measure success, and look at the great apps in the market to learn how they do things well.
Step #4. Brainstorm the primary use cases of your app and which users to target. In doing so, do not clutter the app with everything for everyone. Rather, launch with a specific set of use cases meant for a clearly-defined group of people.
Step #5. Create a monetization model. A proper monetization model is critical to ensure the long term longevity of the app.
Step #6. Determine the framework of the app. At this stage, you need to decide if the app is going to be on iOS, on Android, or both. Also, plan your technology stack to ensure maximum return on investment while keeping an eye on the future.
Step #7. Build the perfect development team. The right team can make the make, the wrong team will break it. Choose product managers, designers, developers, amazing developers and gifted QA analysts.
Step #8. Define the product roadmap of your app. Don't forget to define a detailed set of requirements for your app. What is the Minimum Viable Product (MVP)? Is it good enough to pique users' interest?
Step #9. Design the app. Set proper design goals and keep it easy to use. Apps with great UX design are most likely to get used often.
Step #10. Build the app. Start with a prototype, then build the user flow that will be most used and test it. Once the prototype is successfully tested, move ahead with the full development process. Be ready to make adjustments quickly as the app starts taking shape,
Step #11. Test, test, test. Build a proper app testing strategy and follow it to the dot. More crucially, keep updating the text plan to include new test cases and modify older ones as the app keeps evolving.
Finally … Step #12. Launch the app. Start off by creating a scalable and robust deployment process. Not just that, learn from user feedback and data analytics to optimize your app for usability, performance, etc.
In a nutshell, know your users and cater to their needs. That should be the driving philosophy every app maker adopts.
An app should be built around a user, not the other way round. With the ultimate guide, it is our endeavor to educate people and organizations on how to build an app geared for success.
Not sure if you can do this on your own? No worries. That's why we are here to help.
Digital Authority Partners has worked on hundreds of amazing mobile apps.

Feel free to drop us a note at [email protected] or call us at 312-820-9893. Let's build a great app together!