Having a medical SEO strategy is important to help grow your practice. Today, most people find healthcare professionals by searching online. If they can't find you on the internet, it's unlikely they'll become a new patient.
If you've decided to do SEO yourself for your healthcare website, you need a strategy. So, we've outlined what you'll need to do to create an effective medical SEO strategy that'll get your website noticed.
---
Watch this video to learn more about the Digital Authority Partners approach to Medical SEO!
---
What Is Medical SEO?
Search engine optimization helps websites rank higher on search engines, and thus, get more organic traffic. Organic traffic is not only free, it also shows your authority in your field.
There are three types of SEO that you can use:
On-page SEO: This focuses on the content that's on the page. You'll optimize your blog posts to boost them for specific keywords

Off-page SEO: This focuses on building links that go to your website. But, you'll need "authoritative" backlinks from reputable sources. Spammy backlinks can hurt your placement on SERPs (search engine results pages)

Technical SEO: This focuses on the backend architecture of a website. Search engines not only care about content, but they also care about a website's code.
Doing all of this means you'll need access to analytical tools such as Google's Keyword Tool, SEMRush, and Ahrefs. Those are just a few. Google SEO tools are free, but other essential SEO tools require a subscription.
Why You Need a Medical SEO Strategy?
Search engines search the web for relevant content that matches search terms. Having a strategy helps you to create the content people are looking for. Rather than guessing about what people searching for, a strategy ensures that you create content people want.
A medical SEO strategy is critical for content marketing. Without medical SEO your website content won't be seen by potential patients. You'll be ranking at the bottom of the SERPs. It's a fact, that very few people go past the first page.
If your content is not "search engine-friendly", search engine bots won't be able to properly index your website. That will result in your healthcare website ranking at the bottom.
Mobile-First SEO Strategy
Many of your new patients will find your website from a mobile device. That makes mobile SEO extremely important. Mobile SEO involves making sure your site and its content are mobile-friendly. Ideally, mobile users should get the same experience as desktop users. If you are using WordPress, make sure your site is using a responsive theme.
Google operates on mobile-first indexing; this means rather than crawling the desktop version of your site, the bots will crawl the mobile version. Good, mobile-optimized sites will rank higher in the SERPs.
For both mobile and desktop SEO, responsive site design, page speed, quality content, and local medical SEO are important.
Content Marketing Strategy
First, you'll need a list of topics that are relevant to your patients and your practice. These topics will revolve around keywords. And the first step is to research the right keywords. In order to find the right keywords, you'll need to use tools to discover their search volume, as well as variations.
Start with a list of 10 keywords and search terms related to your healthcare practice.
Let's say you are a dermatologist trying to rank for "botox injections". This keyword represents the overarching topic for a blog post. But, the dermatologist also needs to identify related keywords to include in the post. For example, they could also use "botox cost," and "botox side effects".
Using search volume and competition to decide on your keywords, make a list of a dozen or so short-tail keywords relevant to your practice. These are also search terms used by your target audience. Once you have your list, rank it based on the search volume.
Each of these keywords is a pillar; you'll use them to create a cluster of long-tail keywords.
Based on the Short-tail Keywords, Create a List of Long-tail Keywords
For each pillar keyword on your list, use a keyword tool to find half-a-dozen long-tail keywords that delve deeper into the original keyword. Using the botox example above, a long-tail keyword could be, "botox side effect drooling crooked smile".
You can also use your long-tail keywords to create blog posts explaining those specific topics; for example, a dermatologist could explain that the botox side effect of drooling and having a crooked smile is temporary.
Together, your long-tail keyword posts form a cluster around your pillar topic, "botox injections". Search engines use the relationship formed within the clusters to help users find the information they're searching for.
The more detailed and specific your content, the more targeted your audience will be. In turn, this makes it more likely that you'll convert your web traffic into new patients.
Create Posts for Each Pillar Topic
When it comes to ranking websites, getting a single page to rank for your keywords is very difficult. This is why you'll use your pillar topics to create one post giving a broad overview. Pillar pages act as a sort of "table of contents", with links to the long-tail keyword topic posts.
The pillar pages will give a quick overview of the main topic, and direct readers to the long-tail subtopics via links.
Ultimately, your pillar pages should coincide with what your practice offers; in the case of our dermatologist, this could be "botox injections", "acne treatment", "skin cancer" and so on.
Using a wide variety of keywords makes it much easier for both the search engines and your prospective patients to find you.
Setting up a Blog
Now that you have some content, it's time to set up your blog. Blogging is a great way to rank for keywords while engaging and educating your website's visitors.
As you post each article, link it to the pillar post and expand your topic clusters. By interlinking the pillar with the cluster, you're letting the search engines know that there is a relationship between all of the posts. This not only helps you to rank for your keywords, but it also helps to establish you as an expert in your field.
Keep to a Regular Blogging Schedule
Not every blog post needs to belong to one of your topic clusters. It's also important to write about tangential subjects that your clients might care about. This further builds your authority with the search engines.
Try to write something at least once a week. As a busy professional, it can be hard to find the time to do that. But, you can always outsource at least some of this work to a medical SEO copywriter.
It's also important to remember to write for your audience, not the search engines. It's important to understand the needs of your target audience. You need to write about things that interest your patients and clients.
Link-Building
Creating topic clusters solves your internal linking strategy. However, it's not the only linking strategy you need.
Link-building involves off-page SEO. This is probably the hardest part of medical SEO because it doesn't involve just you. It depends on other website owners deciding that linking to your site adds value to theirs.
Generally, websites that have more "authority" than yours are the most desirable backlinks. These links have a significant impact on your search engine rankings.
Take the time to brainstorm the ways you can attract inbound links. For example, you might start by sharing links with other local professionals; for example, a dermatologist offering botox injections might trade links with a local aesthetician or spa.
You can also write authoritative guest posts in exchange for a backlink to your website.
Compress Your Media Files
Images are important to help educate your website visitors. For example, before and after pictures are important for a dermatologist or a plastic surgeon. Videos and images can also illustrate various health conditions to educate your patients.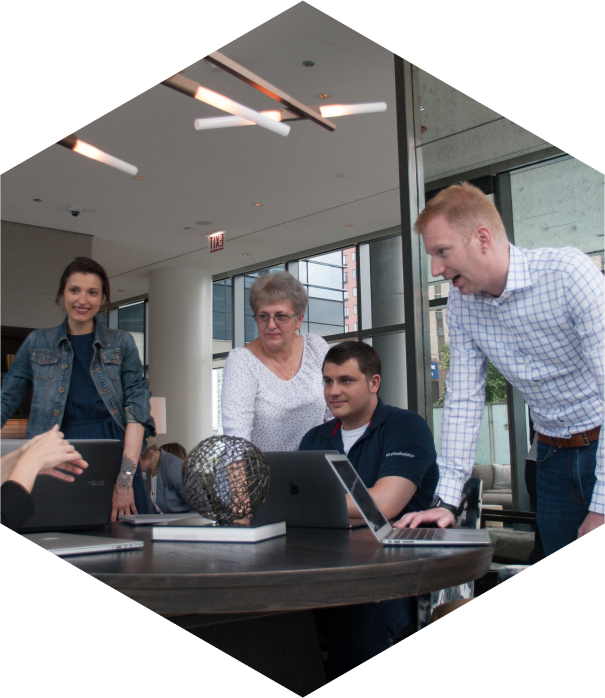 How Can We Help?

Fill out the short form below or call us at:



(888) 846-5382
While high-quality photos can show all of the small details, they also are slow to load online. Unfortunately, many people don't have the patience to wait for photos and videos to fully load. Moreover, search engines can down-rank slow-loading websites.
Compression tools can reduce the size of your images and videos before you upload them. TinyPNG and Google's Squoosh are two online image compression tools. You'll hardly notice the difference in quality and your images will still look great.
Measuring and Tracking Your Success
Medical SEO takes time and effort, and you'll need to know if your strategies are working. Tracking your metrics is a way to gauge the success of your efforts. It can also help you to identify where your medical SEO strategy needs improvement.
You can use your analytical tools to track your organic web traffic. You may need to create spreadsheets to track your indexed pages, your rankings, conversions, and figure out the ROI. 
As you can see, medical SEO can take a lot of time, specialized knowledge, and effort. In fact, you could spend hours every day writing blog posts, pursuing quality backlinks, and analyzing data.
You have someone at the front desk to answer the phone and set appointments, and someone to do medical billing. Likewise, you need a medical SEO specialist. They'll be able to optimize your healthcare website so that it will rank better with the search engines. In this way, you'll be able to build your practice, while you spend your valuable time with your patients.