Every year, content marketers around the world alter their focus and adjust to ever-changing trends. Whether you are talking about internet marketing agencies in Bangalore, India, or the United States, the pattern is no different. Trends in each location may differ, but the basic need to constantly update, refresh and readjust holds true throughout the global market.
Global pandemic lockdowns had a profound effect on consumer behavior, which in turn, affected marketing. The effect was bad news for most people but it was good news for online businesses. According to the UN, online sales jumped by at least 19% globally during 2021, due to widespread lockdowns. 
Hopefully, 2023 will see the end of pandemic restrictions and a return to normal. But, some of the content marketing trends established in 2021 will continue into 2023. These include using video, playing off real-world events, paying for, and owning media top the list for investments in content marketing. 
Let's take a deep dive into the 9 outstanding content marketing trends to expect in 2023.
---
We're the top B2B Content Marketing Agency in America. Watch the video below to learn why.
---
Engaging, Relevant Content Remains Eternal
Easy-to-read, relevant and informative content remains at the core of content marketing. Not only will this engage readers, but it also pleases Google's goal of indexing unique content that demonstrates expertise and authority.
Stay up-to-date on what your target audience likes and expects when it comes to providing consistent, engaging content. This trend means that your content marketing needs to become part of your customers' worldview if you want to boost your brand image and customer loyalty.
Good writing is important but it is also important to stay on top of trends in formatting and page layout. 
Engaging content now regularly includes the addition of video, audio, and AR/VR. Many potential customers won't take the time to read but will watch videos. The advent of virtual reality marketing is something to keep an eye on, too.
Interactive Content
People love participating in polls, surveys, and quizzes.  It makes them feel that their voices are heard. Not only will these activities engage your users, but it will also help to gather valuable marketing information. For example, a San Diego Digital Marketing Agency could post a poll asking about the best restaurants around The Loop. User responses can then be used to improve not only the client's marketing but also their menu and customer service.
Interactive content can be used in social media marketing, as well as on landing pages. Use a bit of creativity to see where, when, and how you can use interactive content. 
Video Marketing
It's undeniable: more people watch videos than read articles. Thus, content marketers have increasingly found that their best ROI lies in video marketing. 
When done right, the videos resonate deeply and quickly capture the attention of potential buyers.  Today, you don't need a professional production studio or a major TV network to produce and launch video ads. Platforms like YouTube, Rumble, and BitChute are cost-effective and reach a huge audience. Connecting with popular influencers on these platforms is another way to use video as a marketing tool. You can even start channels for your clients, and post informative videos related to their products and services.
Attention spans are short these days, so it is best to keep your videos short, fun, and to the point. Interrupting someone watching a 15-minute YouTube video with an hour-long infomercial will not win you any fans. You will simply annoy your potential customers and they will quickly click away from that page.. For ads like these, the shorter the better. 
Podcasts 
Podcasts are wildly popular!  Taking advantage of this format is a smart marketing move. As with video, marketers can sponsor or place ads with influential podcasters within a targeted audience. Launching brand-specific podcasts are also an option.
Live podcasts also offer fans the opportunity to interact with the hosts; this could be a good way to gather feedback from active and potential customers. Although the ROI for podcasts is still fuzzy, this medium has the potential to grow.
Infographics
Like videos, infographics can get your point across in a fast and easy format. People like looking at a well-designed and informative infographic, and are likely to share it with their friends. 
Infographics are not simply visual ads, so be sure to pack your infographics with useful information related to the product. For example, if your client produces health supplements, produce infographics on the benefits of various vitamins. Following the information, add a simple call to action for your client. Potential customers will appreciate the knowledge, and by providing information that can help them feel better, you have created a feeling of goodwill. 
Empathic Content Marketing
Both recent world events and the worldview of the younger generations have placed a focus on empathic marketing. The goal here is to connect with potential buyers by mirroring back and affirming their feelings. 
 Effective empathic marketing requires that you find your customer's challenges, fears, and complaints, affirm those, then present a solution. For example, a content marketing agency working with an alarm company could use fear of the city's high crime rate as the customer's complaint. By presenting a few statistics and real-life examples, the content can affirm the customer's fear. Installing an alarm system becomes the solution to assuaging those fears.
Of course, empathic content marketing needs to be fine-tuned to the client's services and products. While an alarm company might use fear, a travel website might use the consumer's need for escape, fun, and adventure to their advantage. This means you will need to step into the customer's shoes, to see and feel their perspective.
The Hyper-Personalization Approach
Hyper-personalization goes deep into an individual's wants, needs, and preferences. It's a data-driven marketing approach that relies on data, artificial intelligence, and automation to create hyper-personalized ads. For example, if you have noticed ads popping up for clothing tailored to your age, gender, weight, and preferences, you've experienced hyper-personalization. 
Data is drawn from many sources, such as a user's web history and searches, and their social media profiles. Cookies on a user's browser are also important.
A great example of a company that uses hyper-personalization is Amazon. Every search a customer performs on the site is used to suggest new products. Facebook ads are another good example of hyper-personalized ads. 
When narrowing your audience by preferences and demographics, you can pinpoint who is most likely to buy your products. You can learn more by visiting our San Diego Content Strategy Consultant page.
Artificial Intelligence is the Future of Content Marketing 
The human touch is still essential and definitely has a place in online marketing, just as hyper-personalization does. Artificial intelligence can quickly and efficiently compile and analyze personalized data from many sources.
One use for AI with which you are probably familiar is the automated customer service representative known as a chatbot. Chatbots can offer visitors to a website the answers to commonly or frequently asked questions. 
It's not quite there yet, but AI can be used to write advertising copy, buy digital ads, and create buyer personas; to create buyer personas, AI compiles demographic data, motivations, behavior, objectives, and goals of likely buyers. For example, a buyer persona could be a 43-year-old, married, college-educated man, with an income of $75,000 or more, who likes betting on baseball. 
AI is still evolving, as are its possible uses in content marketing, but it has already proven to be a very useful tool. 
Optimize Content Marketing for Voice Search
Whether from their phone or a device like Alexa, people are increasingly using voice search to find what they want.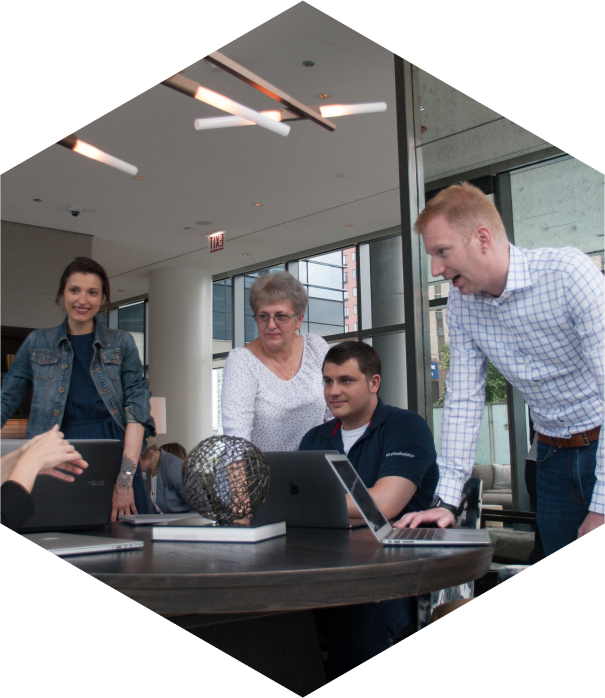 How Can We Help?

Fill out the short form below or call us at:



(888) 846-5382
 Voice searches are posed as questions, which means those questions need to be included in your text. For example, someone in San Diego might ask, "Siri, where is the best pizza near me?" A smart, San Diego digital marketing agency will optimize a pizzeria's website with phrases like, "best San Diego style pizza near me", as well as geolocation data.
How to fine-tune website text for voice search is still evolving. There are no hard and fast rules. Content marketers will continue to experiment with the best way to approach voice search. 
These are just nine content marketing trends you will see in 2023. It's worth your time to learn more and to incorporate each of them into your marketing toolbox.