PPC advertising should play a hugely important role in your digital marketing strategy when generating new traffic, increasing brand awareness, and driving conversions. If your SEO isn't quite up to scratch, or your competitors' ads are stealing your traffic, a strong PPC campaign will give you the prime position in SERPs.
According to Google, more digitally prepared businesses can expect 4x the revenue of those unprepared businesses, and search engine advertising is an essential element. So no matter your industry, whether you're looking to master PPC for dentists, manufacturers, eCommerce stores, fashion brands, or any other sector, our tips will give you the knowledge you need to get started building successful campaigns.
---
If you want to learn how Digital Authority Partners can increase your PPC effectiveness, watch this video!
---
Tip 1: Check Your SEO Rankings
Before building any PPC campaigns, you should  look at your existing organic SEO rankings. This step is crucial for those who have a strict budget. You don't need to waste valuable dollars pouring into ads that appear for keywords you already rank in position 1. In addition, many consumers are becoming savvy, avoiding ads in favor of organic results.
On the other end of the spectrum, look at the keywords you would like to rank highly for but currently aren't. At this point, you need to consider how hard it would be for you to rank organically for these terms and their search volume.
Do you have the time and resources to put towards additional SEO efforts, and can you feasibly rank for those chosen words? This task aims to pinpoint low-ranking high-performing keywords where PPC advertising will provide better results than SEO.
Tip 2: Competitor Analysis
Like many other marketing principles, there's no need to reinvent the wheel. Instead, if you have competitors outperforming you, take inspiration from their work to beat them at their own game. While you aren't going to go away and copy all of their ad content, you will look for what makes their search engine advertising better than yours.
Again, this is where keywords come into play. If you already have a list of keywords you'd like to use, start searching them, see which ads come up, and analyze what they're doing that you're not.
Tip 3: Keyword Research
We've mentioned keywords a couple of times already, but don't underestimate their importance. Targeting the right keywords in PPC campaigns is one of the most crucial elements for success.
Firstly, if you appear in search results for terms that are entirely irrelevant to your product or service, you won't generate any conversions. Secondly, battling for highly competitive keywords with brands you'll never be able to knock off their perch could time and money. Overall, using the wrong keywords will be your downfall.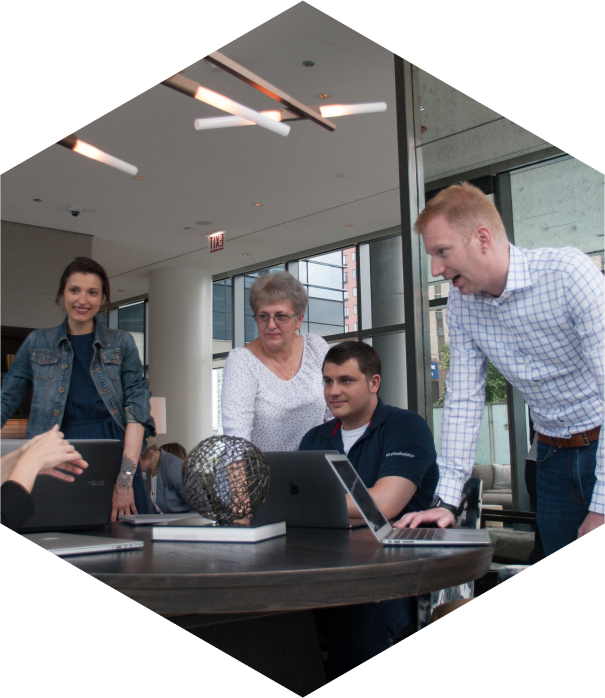 How Can We Help?

Fill out the short form below or call us at:



(888) 846-5382
We suggest using Google Keyword Planner to compare search volume, difficulty, and the average cost per click. Another handy feature is the keyword suggestions it provides. You may think you know all of the terms you want to advertise for, but Keyword Planner will likely present variations you never considered.
Tip 4: Know Your Campaign Structure
You're ready to start building campaigns! But, as a first-timer, it can be a little confusing because Google Ads campaigns are a structured tiered system:
Campaigns > Ad Groups > Keywords > Ads
You're a sneaker retailer, serving men, women, and children. An example of a campaign structure could be:
Campaign: Women's Sneakers
Ad Groups: Nike, Adidas, Puma, Jordan's Etc
Keywords: Women's Nike sneakers, Nike sneakers women, Nike sneakers for women.
Ads: We'll talk about ad content next!
While it appears a little confusing, the campaign structure ensures you can control which ads appear for what keywords and the right target audience. Additionally, it allows you to report on the success of each campaign and understand which segments of your audience are engaging with your ads.
Tip 5: Create Compelling Ad Content
It's time to get creative and use the power of words to create ads with high click-through rates. Ad content will make or break your campaign. You could have done every step perfectly so far, only to be undone by poor ad content.
Follow these suggestions, or at least incorporate a few of them, and your ads will be on the way to driving plenty of clicks:
Don't forget to use your target keywords in the headline and description.
Use call to action terminology, such as sign up, buy now, or find out more.
Create a user-friendly display URL – this is another opportunity to use a keyword.
Highlight what makes you stand out: price, benefits, offers, or location.
The more value you can add to your PPC advertising, the better. Ad extensions are a great way to get additional links to your website and provide users with more information.
As suggested, content is the last piece of the puzzle that can ruin all your hard work. So take your time, get creative, review your results and tweak as necessary.
Tip 6: Landing Page Experience
While not strictly part of your campaign structure, you must ensure that all your landing pages are relevant to the ads you've created. If the landing page doesn't match a user's expectations, you will see an increased bounce rate. So while your PPC advertising will get users to your site, the landing page will keep them there and convert them.
In Summary
The benefits of PPC can be exponential if you execute your strategy correctly. While it looks complicated to build a PPC campaign that works, it's just terminology and structure you may not use.
Follow our 6 PPC advertising tips, and you'll be sure to formulate the basis of campaigns that will generate results. Remember, your PPC strategy is ever-evolving, competitors will change tactics, and you need to adapt. So consistently review and optimize your work to reap the most reward.