Striving to keep the business running during the pandemic is not easy: the usual way of generating leads has become a digital challenge. The way to do things now is to go virtual. The dental practice is here to stay, but there is a lot of digital transition to undergo.
To help you start with your digital clinic, you can build a customized website that suits your work pace and has the features that you need, such as a responsive design, telehealth features, and a payment gateway. These will help you get started with your digital journey.
Here are ways you can boost your dental marketing using combined methods of search engine optimization (SEO) and pay-per-click (PPC):
---
If you want to learn how Digital Authority Partners can increase your PPC effectiveness, watch this video!
---
Pay-per-Click
PPC is the strategy to use when you need immediate leads for your dental clinic. PPC for dentists lets you appear on top of search results with the keywords you have paid for. Depending on your budget, you can stay on top of the search results page with your ad highlighted in a box and labeled for around one to two weeks.
You can lengthen your ad campaign period if you have a huge budget. If you are using Google AdWords, you can monitor the progress of your campaign via the Dashboard. Click the tabs so that you can see analytics on click-through rate, conversion rate, marketing funnels, etc.
Through the monitoring reports, you can identify keywords garnering many clicks from your target market and those converting into sales. You can also track the impressions or user activities on your website and determine which pages appeal to most users, as they stay on them for a long time.
The more active your users are on your site, the higher the chance for them to avail of your services. Nevertheless, some visitors are ready clients and will directly schedule an appointment for a virtual consultation.
PPC is a form of advertising that often comes with a detailed performance report on how your keywords hit the goals and how you maximize your budget.
Search Engine Optimization
SEO allows you to input keywords in the back end of your website so that you can inform search engine crawlers about it. These keywords serve as identity codes for search engines to remember. It usually takes 24 hours for search engines to index a new website.
However, if you are not promoting your pages enough, you will not rank high with the keywords you are using. To remedy this situation, you have to add links to your page content and point to relevant sites. You can also integrate your social media sites and websites so that you can help each other gain more online visibility.
There are more ways you can use SEO, including:
     1. Blogging
Writing articles for your brand can help spread the word out to your target market. Write for each segment of your target market and lead it to your website page via links. Feature your dental services and explain the treatment and procedure for each.
You can share some practical knowledge. For example, you can tell your readers how they can prevent mouth illnesses. You can connect to your target audience through blogging.
You can gain a wide readership if you continue to write informative blogs. Over time, you will gain authority over the blog niche you are working on.
Inspire people through your writing and help patients make the right choices for their dental health. Blogging is fun and can be profitable if you integrate SEO strategies into your blog posts.
     2. Vlogging
Some patients hesitate to undergo a dental procedure because they are afraid of it or have negative impressions about it. Let them know through vlogging the pros and cons of the procedure to debunk myths that keep them from proceeding.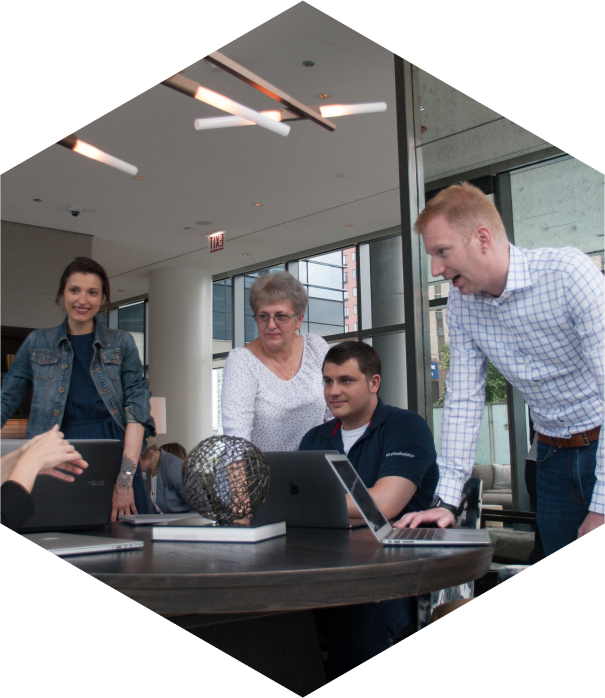 How Can We Help?

Fill out the short form below or call us at:



(888) 846-5382
Vlogging has evolved from blogging. It uses a lot of camera techniques and storytelling skills to highlight the services of an online business. You can delve into your content and plan how you can turn the vision into creative video production.
You can optimize your vlog by uploading it on YouTube and promoting it to garner likes, shares, and subscriptions. You can also cross-promote your YouTube video via Facebook, Twitter, and LinkedIn. You can cut images from your video and promote these on Instagram, Pinterest, and Tiktok.
If your vlog is interesting, it can attract a lot of new leads and pave the way for more conversions for your clinic.
     3. Directory Listing
Directory listing helps generate more local leads and physical clinic visits. Set up a Google My Business profile for your dental clinic so that people can visit your physical clinic. List your clinic on online directories so that you can target a wider population.
Directory listing can help you make your website more visible and searchable when people look for a nearby dental clinic. This local marketing strategy helps you build your client database and establish partnerships with complementary shop owners. With Google Maps, your prospective clients can locate your physical clinic during an emergency.
Final Words
Both PPC and SEO are valuable strategies in boosting your overall marketing campaign for your dental clinic. You can combine them to generate more leads every month. Optimize your website for search engines and promote it on social media sites, guest post sites, and partner sites.
You can add paid campaigns to reap more profits and boost your brand dominance on the Internet. The best way to beat your competitors is to appear higher than them on search engine results pages (SERPs). And you can do this with the help of PPC and SEO.
If you need help adjusting your digital marketing campaigns for your dental practice, you can consult a digital marketing specialist. An expert can suggest new keywords for you, depending on the research results from Keyword Planner and Google AdWords.
Your digital marketing specialist will be responsible for the planning, implementing, and monitoring of your digital marketing plan. Get started now and see an increase in your revenue after each month.